Estimated read time: 2-3 minutes
This archived news story is available only for your personal, non-commercial use. Information in the story may be outdated or superseded by additional information. Reading or replaying the story in its archived form does not constitute a republication of the story.
OREM — Collin Partee knows there is one number to focus on as the starting goalkeeper for Utah Valley's men's soccer team, no matter how many times his offense scores.
Zero.
Partee made five saves on 17 shots faced as the Wolverines (2-2) earned their first shutout of 2014 with a 2-0 win over Gonzaga in front of 3,209 fans during homecoming at Clyde Field.
"After the game, it's unlike anything. This is the best situation for a goalkeeper, to get a shutout," Partee said. "This is what all the trainings are for. It feels good, because it's a team thing and not just me. It's great to know we can get it together."
The game capped a double-header for UVU, whose women's team downed UTEP 2-0 in the early match.
Matt Gay scored in the 52nd and 85th minutes to give Utah Valley all the firepower it would need and pace the offense.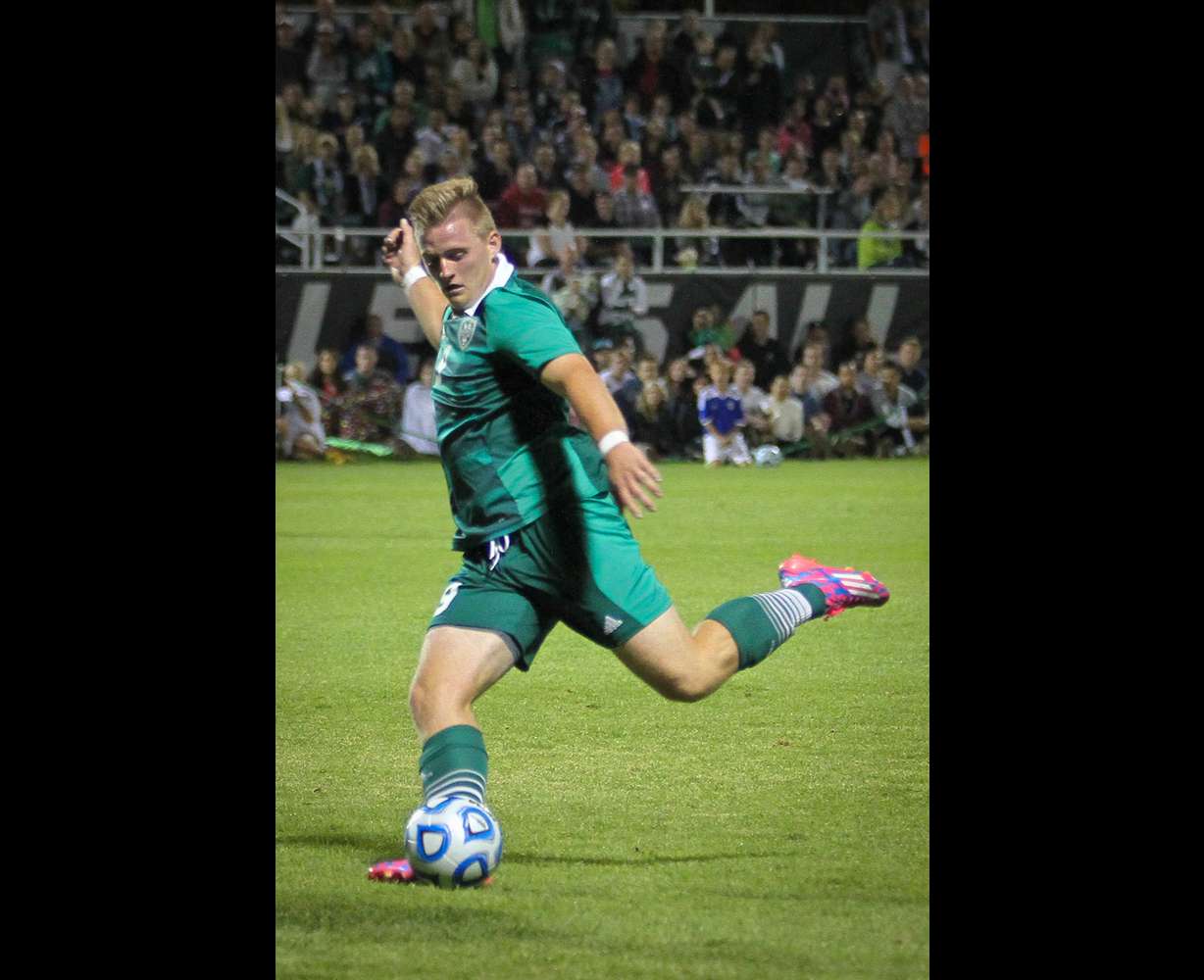 Gay blasted a ball into the upper 90 from the left side of the box after Karson Payton nudged it to him from close distance. The Wolverines made up for two losses in Chicago, each a 1-0 defeat to DePaul and Loyola-Chicago last weekend.
"It was such an amazing feeling to put that second one in to seal the game off," said Gay, who has three of UVU's seven goals on the season. "I was a little worried with the 1-0 lead, but we got that second one in and it was a sigh of relief. The fans went crazy. It was great excitement."
Partee made his money with a save in the 84th minute, then led the counter on a restart after Gonzaga's Connor Bevans sailed a free-kick shot from 20 yards out over the crossbar. The goalkeeper found a streaking Gay down the left side, and the goal-scorer found his own rebound after Zags goalkeeper Chris Lowrimore made a point-blank save in the 84th minute.
Partee made a clutch save in the 38th minute to keep the shutout, coming off his line to clutch a curler from Bevans on the edge of the box and hold both sides scoreless through the first half.
"Matt Gay is not only physical in stature, but he's a tremendous player and has a tremendous work ethic," UVU head coach Greg Maas said. "When he's in the right spot, he can score goals. He scored two goals tonight that were fantastic."
Bevans had two of Gonzaga's five shots on goal, and Jakob Granlund tallied three of the Zags' 12 shots himself.
"Early in the match, Gonzaga was everything we expected; a big, strong, technical team that gave us some trouble early," Maas said. "It was a fantastic save by our goalkeeper early in the game that really changed the game for us."
×
Photos
Related Stories