This story is sponsored by Harmons. Want to talk to us in person? Stop by your local Harmons today for fun, friendly food advice.
Every week one of the chefs from Harmons Grocery Stores will be answering your toughest culinary questions. No question is too big or too small and each week we'll award a pair of Harmons cooking school passes to one lucky viewer whose question is selected. Email your questions to askachef@harmonsgrocery.com.
This week's question comes from Kris:
"I love bacon. Everything about it! Can you tell me how to cure my own bacon at home?"
Thanks for the great question Kris! Like you, I definitely think everything is better with bacon. Bacon is amazing because it is so versatile and can be used in both sweet and savory dishes. I love to use Harmons thick cut bacon, but sometimes I enjoy curing my own at home. Here are the steps to cure your own bacon: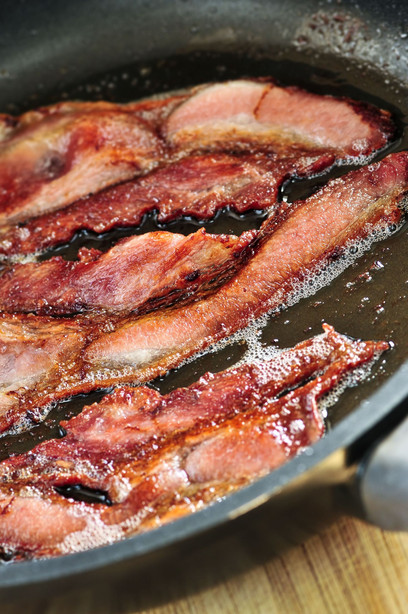 Home Cured Bacon
Ingredients
1 cup sugar

1 cup salt 

½ cup Brown Sugar

½ gallon (2 quarts) water

½ gallon (2 quarts) apple cider 

2 Tbsp. pink pepper corns
2 Tbsp. juniper berries (optional)
2 Tbsp. Chinese Five Spice (optional)

5 lb. pork belly from the thinner end (skin off)
Directions 1. In a saucepan bring 1 quart of water, 1 cup of sugar, salt and brown sugar to a boil.
2. Boil for one minute, then remove from heat.
3. In a large container or plastic freezer bag pour in mixture from saucepan and combine with one quart of water and apple cider.
4. Place In refrigerator and cool overnight.
5. The next day place pork belly into the mixture and make sure it is fully covered. If the pork belly floats, weight it with a plate.
6. Refrigerate for three days. Note - do not go over three days or your pork belly will be over brined and inedible.
7. After three days remove pork from the brine and pat dry with paper towels.
8. Next, brush a light coating of liquid smoke diluted with water one-to-one and lay it on a rack over a sheet pan. Place in refrigerator until the pork belly is dry and slightly glossy. (Another option is to skip the liquid smoke and cold smoke the pork belly for about an hour. (Check out my cheap and easy cold smoker instructions below)
9. After smoking, par freeze the meat for easy slicing.
10. Slice pork belly into strips and layer in a freezer safe bag. Your bacon will keep in the refrigerator for 7-10 days or in the freezer for a year.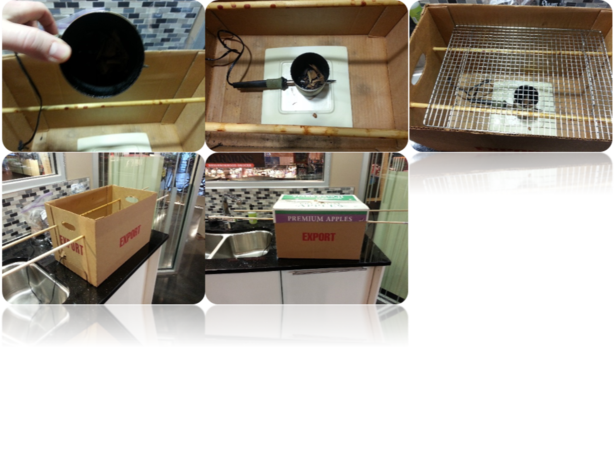 What culinary questions do you have? Let us know! Email our Harmons chefs at askachef@harmonsgrocery.com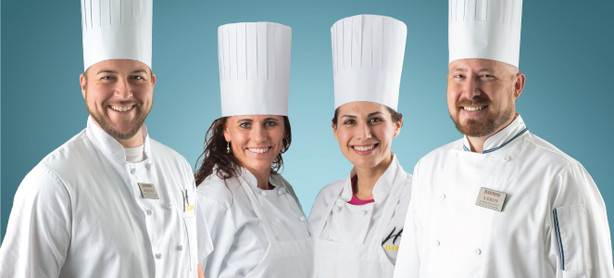 Homemade Cold Smoker
Supplies Needed
Cardboard box with either or flaps
Two long dowels (at least 1/2 inch in diameter)
An old plate
A tin can, top removed
A soldering iron (preferably new)
Wood Chips (apple and pecan are my favorite)
Instructions 1. Punch a hole through the bottom of the tin on both sides and insert soldering iron.
2. Poke four holes about two inches from the top of the box. Your wire rack will sit on this so make sure they are level and sturdy.
3. Tape up any holes with packing tape except for a hole to accommodate the chord and one near the top to vent the smoke.
4. Place wood chips into the tin can and shake them so they are well settled.
5. Put your plate at the bottom of the smoker and place a tin can on it. The plate will keep the box from burning
6. Place your items to be smoked on rack and put the lid on the box.
7. Plug in soldering iron.
8. Make sure you are using your cold smoker in a well-ventilated area. I like to do this outside.
You can cold smoke cheese, salt and meats with your cold smoker. If you are smoking perishable food like meat, make sure that you don't leave it in the smoker for more than an hour and chill immediately to reduce the risk of spoiling.
Want to learn more fun recipes featuring all things bacon? Check out Harmons Better With Bacon class on May 30. Sign up today because this class will definitely sell out.
Check out other Ask a Harmons Chef articles here.
×