SALT LAKE CITY — Security experts say the recent theft of 40 million credit and debit card numbers from Target shoppers highlights a big vulnerability with how those cards are made and processed.
So, the industry plans to take on cyber thieves with what's called a smart card.
"In the security arena, we are always going to be chasing the bad guys," said Russell St. John, senior vice president of smart card maker Datacard.
For decades, those magnetic stripes — or magstripes — have made credit, debit and gift card transactions possible. But "bad guys" such as cyber thieves are tapping into the customer and bank information stored in those stripes.
That's why merchants in Europe, Canada, and Asia use so-called smart cards. They have a circuit board-like chip embedded right on their faces.
"A small gold square, basically a computer on your chips. Highly encrypted and highly secured," St. John said.
He said the info on a magstripe can be copied and put onto a bogus card. But the encrypted chip on a smart card is extremely tough to hack into.
Plus, if a thief actually tried to remove the chip, it would blow a fuse, making the card useless.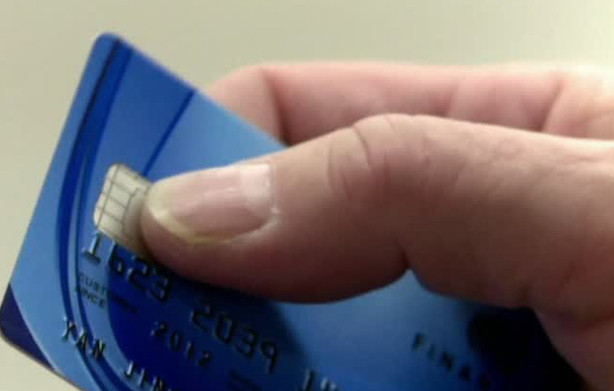 "The beauty of the smart card is they have a better encryption technology right onto your credit card. So you've seen a wave of adoption across Europe and the world happening. Now it's coming to the U.S.," St. John said.
An industry group says some 14 million smart cards have been issued in the U.S. That's less than 2 percent of the total cards in use right now. The hold up is the expense of converting from magstripe to smart card chips.
"Not every store, not every bank, not every retailer will have this technology available right away," St. John observed.
However, retailers and banks will have to make the switch to smart cards by October 2015. That's when Visa, Mastercard, American Express and Discover plan to start making businesses that haven't converted responsible for any fraudulent charges.
×
Photos
Related Links
Related Stories