Estimated read time: 1-2 minutes
This archived news story is available only for your personal, non-commercial use. Information in the story may be outdated or superseded by additional information. Reading or replaying the story in its archived form does not constitute a republication of the story.
Si no sabes qué regalar para Navidad este año los productos tecnológicos siempre son muy deseados por los jóvenes y los más grandes. Aquí le sugerimos algunas ideas y le ofrecemos los puntos más importantes para tener en mente cuando va a comprar los regalos.
1. Elige juguetes que diviertan y que enseñan. Los niños aprenden jugando.
2. Ten en cuenta la edad, las necesidades y los gustos de la persona para quien compara el regalo.
3. Elija regalos que permiten y fomentan la creatividad.
4. Elija regalos que van a durar, de esa forma el destinario (y su familia) lo recordará todo el año.
5. Asegúrese que los juguetes que regala no transmiten valores negativos como el sexismo, la violencia, y el racismo.
6. Busque regalos que se pueden compartir, cómo los juegos de mesa para toda la familia.
7. Piense en la posibilidad de hacer algo casero, a veces lo mas simple - pero hecho con amor - es el mejor regalo.
8. Busca regalos económicos pero de buena calidad, aproveche las rebajas cómo las de Black Friday y Cyber Monday
9. Siéntese con la familia para hacer una lista y una carta a Papa Noel, de esta forma sabrá los deseos de sus seres queridos.
10. Ten en cuenta las novedades que van saliendo cada año, los juguetes también se modernizan (vea la infografía con ideas nuevas)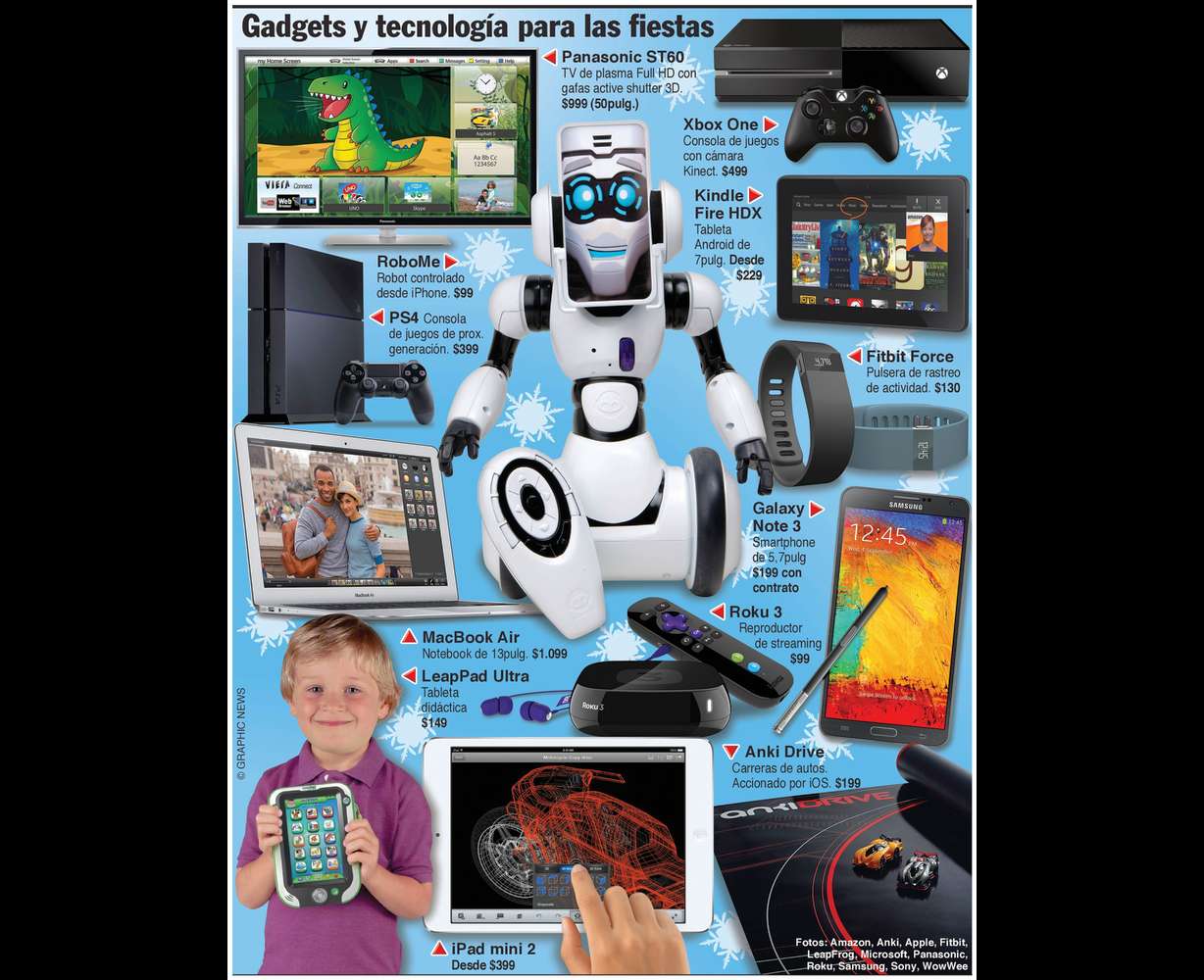 ×
Most recent News stories