This archived news story is available only for your personal, non-commercial use. Information in the story may be outdated or superseded by additional information. Reading or replaying the story in its archived form does not constitute a republication of the story.
SALT LAKE CITY — The temperatures are dropping and much of the state is seeing a bit of rain. But some parts of the mountains are seeing the first snowfall of the year.
It's only September, but as the temperatures drop, the Utah Highway Patrol is reminding people to be mindful of the weather changes.
"We're always worried every year about the rain, snow or sleet," said Lt. Jeff Nigbur of the Utah Highway Patrol. "We have to have eyes in the back of our head."
Nigbur said many people are not taking the conditions serious enough because it's still September. And manager Joe Hendrikson of Alta View Tires said it's important to check tires as the first safety check of the season.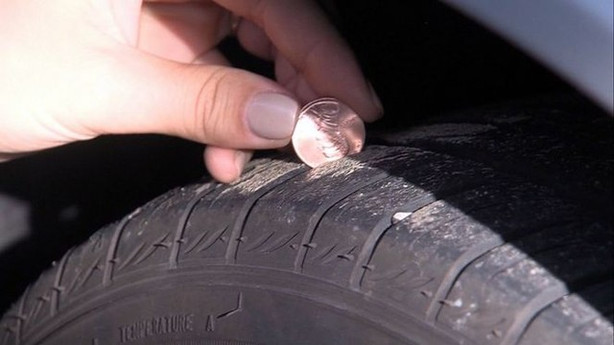 Hendrikson recommends using a penny as your guide to see if your car's tires need to be replaced.
"You don't want the head of the penny to show," he said.
Nigbur said the reason UHP is so adamant about good tires is because of Utah's sporadic weather history.
"It goes without saying, equipment we see out there is tires without any tread," Nigbur said. "Over the last couple years, we've had a lot of troopers that have been hit."
×
Photos