This archived news story is available only for your personal, non-commercial use. Information in the story may be outdated or superseded by additional information. Reading or replaying the story in its archived form does not constitute a republication of the story.
SALT LAKE CITY — EnergySolutions Arena is getting a much needed overhaul of the electronic signage and video boards — to the tune of $15 million in high definition improvements.
There will be two different sizes for the main video screens. The bigger screens facing the sidelines will run the length of the court and will be 42 feet long and 24 feet high. An NBA court is 94 feet long, so the screen will be a little under half the size of the court. Smaller video screens will face the baskets and will be 26 feet long by 17 feet high. For comparison, the current Jumbotron screens are 10 feet by 10 feet.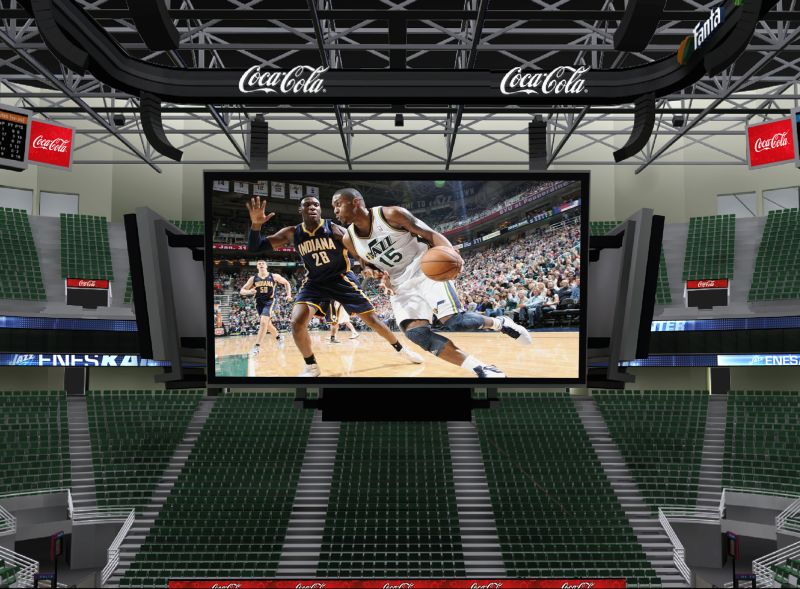 That isn't the only enhancement to the in-arena video experience; there will also be four auxiliary boards installed in the top corners of the arena. These will be 37 feet long and 12 feet high and will mainly be used to show stats during the game and to serve as another outlet for highlights.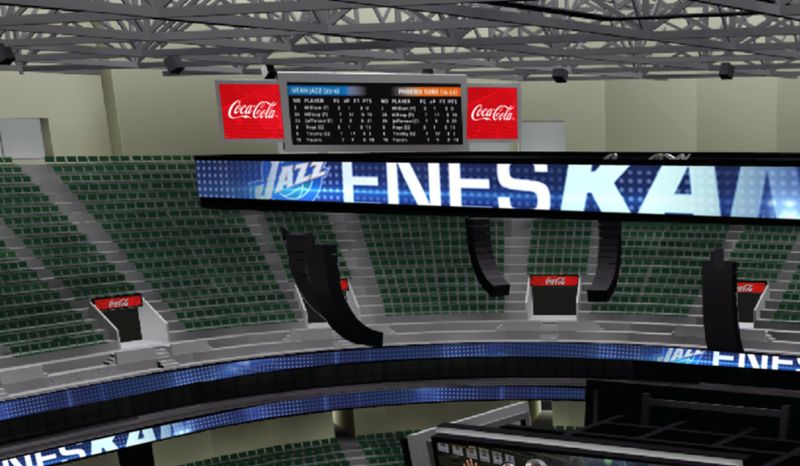 Among the other upgrades that are going to be a part of the renovation is a trio of light rings. The biggest will be a "Space Ring" that is floating above the video board, as seen in the picture above.
The others will be two light rings around the arena. One is new and the other is just going to be improved — as seen with Enes Kanter's name on them. The two sets are going around the cement dividers between the upper and lower decks.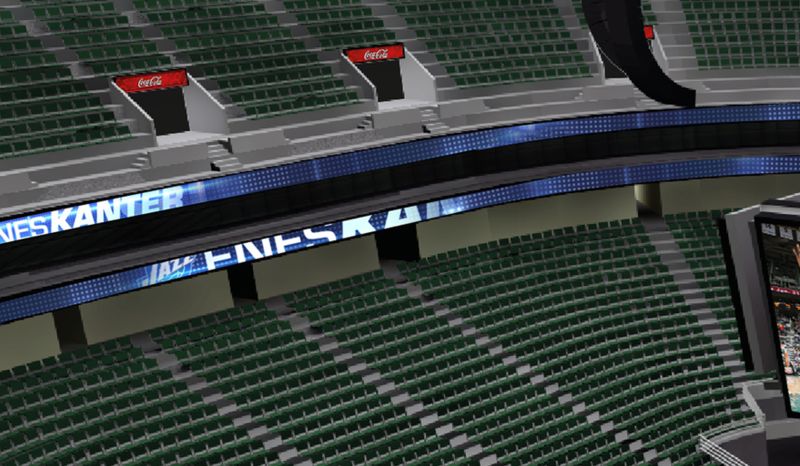 A set of smaller "hidden" screens will be built behind the main screens so those on the front rows won't have to jar their necks to see a screen. Some court-level signage will also be replaced.
The project will be built by YESCO, a Utah company whose portfolio includes work for the 2002 Olympics as well as large projects in Las Vegas and London. This will be their most expensive project.
The Millers expect the project to be completed on Sept. 15, but said it could be the first of October. It will be ready for the Jazz's first games this next season, however.
Pictures are courtesy of the Utah Jazz, with the final expected product below. The mountains on the court will not be a part of the upgrade, but were simply an artist's rendition.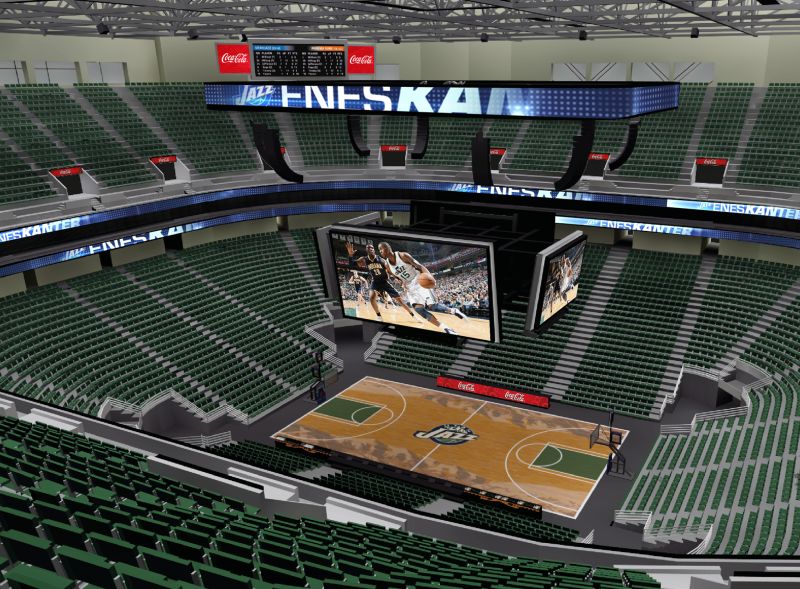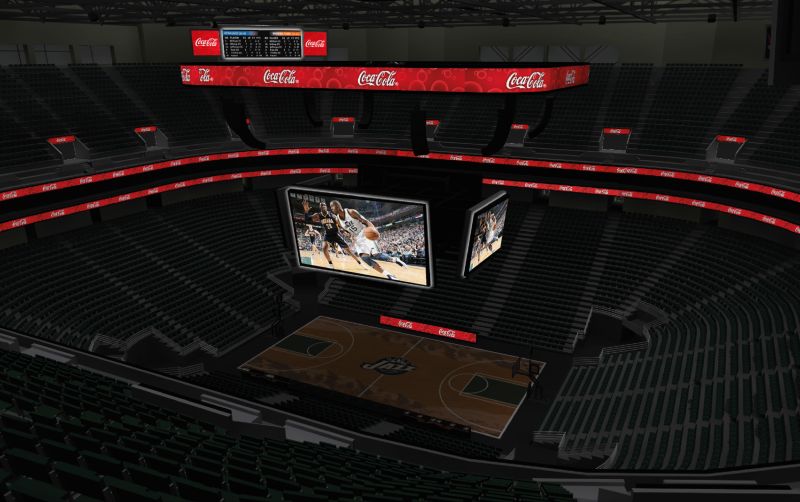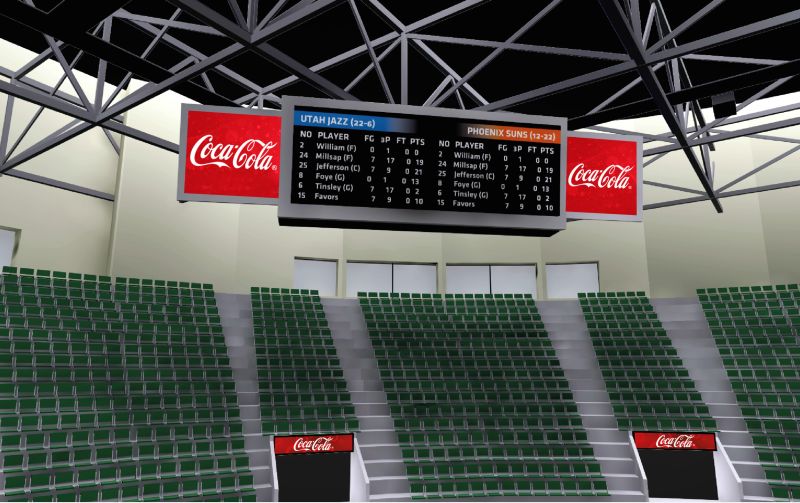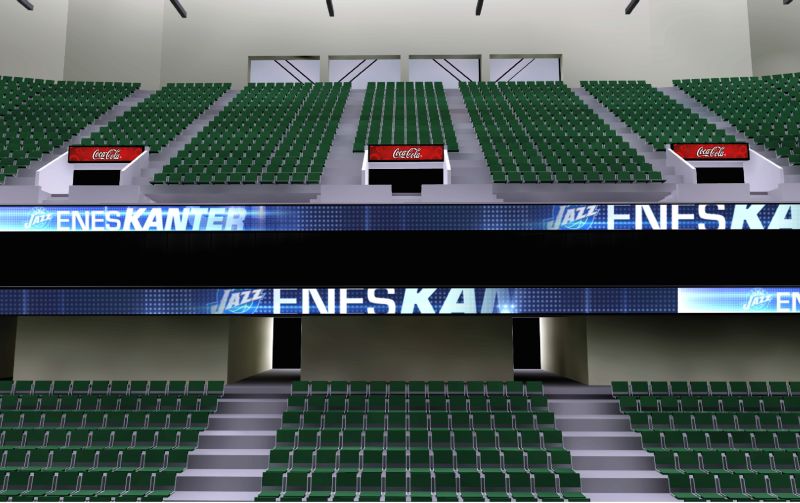 ×