Estimated read time: 4-5 minutes
This archived news story is available only for your personal, non-commercial use. Information in the story may be outdated or superseded by additional information. Reading or replaying the story in its archived form does not constitute a republication of the story.
Debbie Dujanovic reporting
Produced by Kelly JustCan you make your house more energy efficient and get paid to do it? It's no joke. The money comes from a couple of rebate funds set up by Questar Gas and Rocky Mountain Power. It doesn't matter where you live or how much you earn, you could qualify for better attic insulation, for free, thanks to the utility company rebates. The problem? We discovered those rebates are ending up in the wrong hands.
Free For Profit
The Questar Gas and Rocky Mountain Power rebate programs are meant to benefit the customers of both companies. After all, a part of every utility bill pays for them. The program has been set up to run a certain way. Customers are supposed to collect bids, pay to have the insulation installed, mail in the rebate forms and wait for the reimbursement checks to arrive.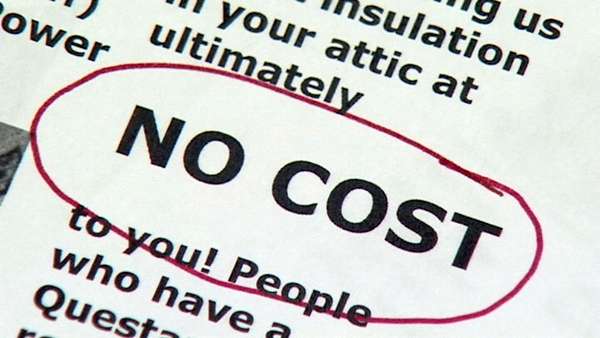 Linda Gardner alerted us to something in her bid that seemed fishy.
"I wondered why they said it would be free," she said.
We decided to check it out. So we collected a stack of ads, got quotes from several insulation companies and took a hidden camera into a home where a contractor was making his pitch.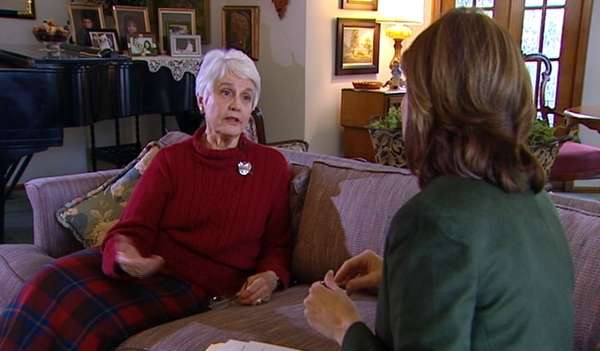 According to the salesman, "The way we've structured this makes it an easy deal for the homeowner where it ends up netting out at zero for you."

Generous Price Tag

The zero dollar price tag is not the result of generous contractors, but the generous utility companies. So what's really happening? The utilities offer $.70 a square foot for new attic insulation. Contractors know they can install insulation for less than $.70 a square foot. But when giant utility companies are willing to pay the $.70, it's hard to resist.

We called around and discovered pretty fast, insulation can cost a lot less than $.70 a square foot. We found it as cheap as $.35. So here's what some contractors are up to. They jack up their prices to $.70 a square foot, which happens to be the exact amount of your rebate. You don't know how much the job really costs. So they pocket the difference and turn a huge profit.

Next, we found contractors making up their own rules to get their hands on your rebate money. Linda's company told her it didn't need her to pay any money up front. Instead, they had her sign on the dotted line of a loan agreement. So when her rebate checks arrive, Linda is locked in. She has no choice but turn over her rebates so she can pay off that loan.

**Questar Gas Weatherization Program**- [Program details](http://www.thermwise.com/home/Weatherization.html) - [Terms & Conditions](http://www.thermwise.com/home/WeatherizationTermsandConditions.pdf) - [Application](http://www.thermwise.com/home/Weatherization_Application_09.pdf)

"Did you feel like this loan agreement was part of the rebate process?" we asked. "I felt it was necessary," replied Linda.

Unintended Benefits

We took what we found to the state agency that regulates utility companies. Julie Orchard, spokesperson for the Utah Public Service Commission said, "We do not want customers to sign their rebate away to, you know, a contractor."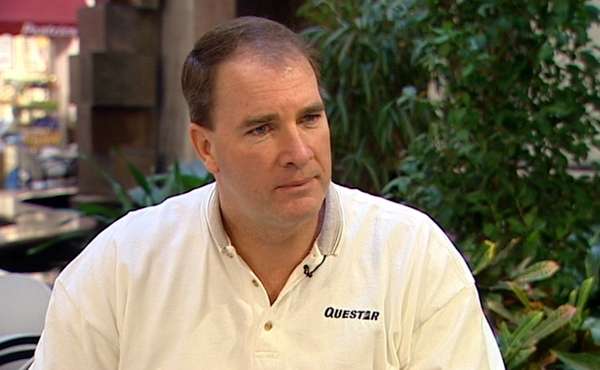 Even though the cost of putting in the insulation has gone down in recent years, the rebate amount has stayed the same. That has allowed customers and contractors alike to cover the entire cost of their new insulation.

"That was not the way the program was designed," said Orchard.

Within in a week of our visit, both the Public Service Commission and Questar Gas were meeting to propose changes.

According to Questar Gas spokesman Darren Shepherd, "There is no way we can continue the program at the rate that it's going right now."

**Rocky Mountain Power Home Improvement Program**- [Program details](http://www.homeenergysavings.net/utah/home_improvement.html) - [Insulation details](http://www.homeenergysavings.net/utah/insulation.html) - [Application](http://www.homeenergysavings.net/utah/docs/UTInsulationForm09.pdf)

Questar has decided to lower its rebate amount by $.15 a square foot. That way, there is more money to go around, no one turns a profit, and customers still get help to cover a portion of their insulation bill."

Rocky Mountain Power says it has plans to lower its rebate amount too. Both utility companies are confident this is a cost-effective way to save energy. They do want to make sure customers, not contractors, are the ones benefiting from the program.

Can't afford to pay for insulation on your own? CLICK HERE to learn about other state assistance programs.

E-mail: iteam@ksl.com

×
Related links
Most recent Utah stories