Estimated read time: 2-3 minutes
This archived news story is available only for your personal, non-commercial use. Information in the story may be outdated or superseded by additional information. Reading or replaying the story in its archived form does not constitute a republication of the story.
Dr. Kim Mulvihill ReportingBritain's royal couple met with patients at the National Institutes of Health in Washington D.C., shaking hands and speaking with them. Camilla, the Duchess of Cornwall, spoke about a debilitating disease that is close to her heart, osteoporosis. Her mother and grandmother died as a result of the disease.
Camilla is the president of Britain's National Osteoporosis Society. The agony of osteoporosis touches millions of families. In her speech, Camilla called for greater efforts to combat osteoporosis, and such efforts are being made right here in the States.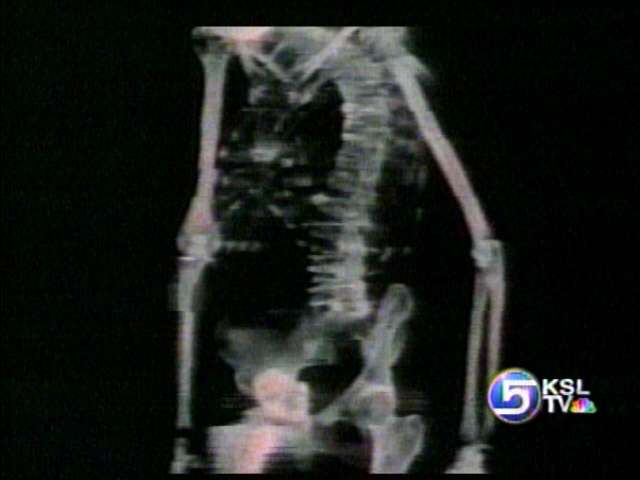 These are the fragile bones of osteoporosis, this woman's skeleton is in the process of collapsing and the pain is great.
Dr. Douglas Bauer, Osteoporosis Expert: "As women grow older, it becomes very prevalent in the 70s and 80s."
There is no cure for osteoporosis and treatment is difficult to follow. But scientists at UCSF are testing new therapies that could change that.
Dr. Douglas Bauer: "This potentially could be a huge improvement."
Dr. Douglas Bauer: "Physicians prescribe medications and believe their patients are taking their medications, but there is a lot of research, a lot of good studies that suggest patients don't take their prescriptions."
In fact, up to an astounding fifty percent stop after a year. One reason? Inconvenience. Patients need to take pills daily, weekly or monthly.
Dr. Douglas Bauer: "The medications won't be working if the patients aren't taking them."
Two new approaches under study may help. One involves giving a potent, long lasting version of a bisphosphonate by IV only once a year.
Dr. Douglas Bauer: "It's a relatively easy procedure it takes about 15 minutes for an infusion typically done in a doctor's office or in a clinic, and most individuals find it preferable to taking a pill once a day or even once a week."
The other involves using a part of a patient's own immune system to block a protein that causes osteoporosis.
Dr. Douglas Bauer: "This is a very high tech way to specifically address or prevent the abnormalities that might eventually lead to osteoporosis."
And while Camilla's visit puts a spotlight on treatment, prevention is the still the best approach.
Consuming adequate amounts of calcium and vitamin D, performing weight bearing exercise, and a healthy lifestyle can help prevent this disease. That includes not smoking and limiting your alcohol intake.
×
Most recent News stories