Estimated read time: 2-3 minutes
This archived news story is available only for your personal, non-commercial use. Information in the story may be outdated or superseded by additional information. Reading or replaying the story in its archived form does not constitute a republication of the story.
A deadly Salmonella outbreak has sickened hundreds of people across the country, including 6 here in Utah. State agriculture and food officials are asking people to be vigilant when they shop and sort through their pantries.
Crackers, cookies, ice cream, any product that contains peanut butter or peanut paste could be at risk for salmonella contamination.
Larry Lewis, with the Utah Department of Agriculture and Food, says his department is working closely with the FDA and local grocery stores to make sure potentially-tainted products are no longer being sold.
"We're seeing that all of the products are coming off the shelves in a timely way," Lewis said. "Sometimes nothing is 100 percent, so they should be looking in their pantries and their long-term storage areas."
The Peanut Corporation of America is at the center of the outbreak. Since the recalls began in November of last year, there have been at least 9 deaths, more than 640 people sickened in 44 states, and half a dozen sickened here in Utah.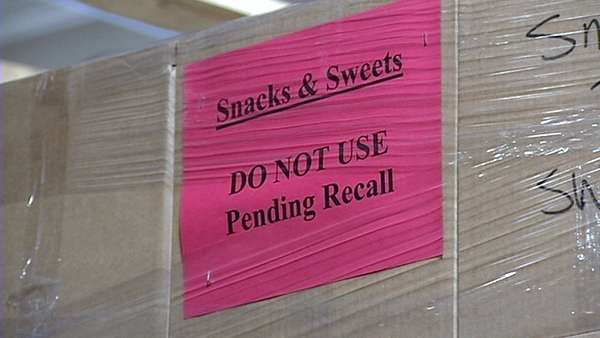 At the Utah Food Bank, demand for food assistance has increased 30 percent this year, but they had to get rid of 5,600 pounds of food. Just like everyone else, the food bank is checking the list of recalled products updated online by the FDA.
Good news for consumers and the food bank: major national brands of jarred peanut butter found in grocery stores are thought to be OK.
"For the next couple of months we're going to have to sort through those items to make sure we catch everything that comes through that system," said Jim Pugh, executive director for the Utah Food Bank.
If you want to know if the food in your house is safe, or you just want to see the list of recalled products, CLICK HERE.
E-mail: wjohnson@ksl.com
×
Related links
Most recent News stories