Estimated read time: 2-3 minutes
This archived news story is available only for your personal, non-commercial use. Information in the story may be outdated or superseded by additional information. Reading or replaying the story in its archived form does not constitute a republication of the story.
SALT LAKE CITY -- One of the most popular bloggers in the country made a stop in Salt Lake Wednesday. She's a city girl-gone-rancher, gone blogger, and now author.
Her blog is viewed by hundreds of thousands of people every day, and millions every month. Now Ree Drummond, also known as the Pioneer Woman, has found a new way to reach out to her fans.
Her flat apple pie and other recipes are one of the big reasons people log onto ThePioneerWoman.com. Drummond says she never thought she would be on TV, create a wildly popular blog with recipes and photography tips, or write a book.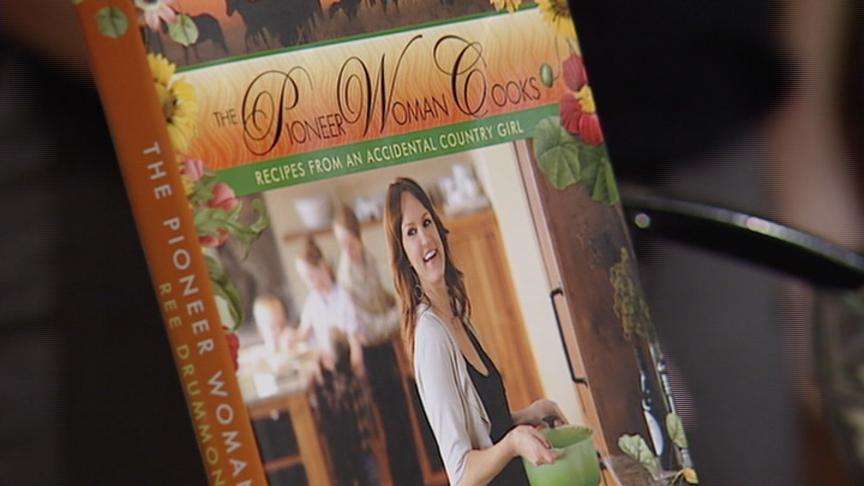 "Everything has been an accident, a pleasant accident," Drummond says.
Once a city girl--raised on a golf course, dining on sushi--Drummond fell in love with a rancher, whom she calls her Marlboro Man. They married, and she moved to his ranch in Oklahoma.
Three years ago, Drummond created ThePioneerWoman.com, never thinking she would get 13.9 million page views a month.
"I started the blog in my pajamas one day when my husband took all four kids out of the house. I didn't even know what a blog was," Drummond says.
Her blog was just named one of Time magazine's Top 25 Blogs for 2009. Now, Drummond has just compiled her blog recipes and photos in a book.
"This makes everyone want to go home and make pancakes, doesn't it?" says Alison Einerson, with The Kings English bookstore.
On Wednesday night, Drummond will be at The King's English. It could be one of their biggest events of the year.
"We have people coming from out of state to come to this event because it's the closes in their area," Einerson says.
The Pioneer Woman can hardly believe her following.
"My kids are oblivious. They just want to know what's for dinner. My family is supportive; my husband is right there with me," Drummond says.
Once she leaves Utah, she'll pick up her family and tour the Midwest, promoting her new book and blog. After that, it's back to real life.
The Pioneer Woman will be at The King's English--located at 1511 S. 1500 East in Salt Lake--signing books Wednesday night at 7 p.m.
E-mail: abutterfield@ksl.com
×
Related links
Most recent News stories