Estimated read time: 3-4 minutes
This archived news story is available only for your personal, non-commercial use. Information in the story may be outdated or superseded by additional information. Reading or replaying the story in its archived form does not constitute a republication of the story.
SALT LAKE CITY -- A new poll shows a strong majority of Utah voters believe the political tone has become less civil.
The poll results come on a day when President Obama pushed back against a tide of criticism and against what some have called the "incivility" of his opponents.
"The easiest way to get 15 minutes on the news or your 15 minutes of fame," the president said, "is to be rude, and that's something I think has to change."
The debate over style and tone found the president Sunday sparring long distance with his usual opponents as they spoke separately on network interview shows.
The president tried to cool the rhetorical climate. "I've tried to maintain an approach that says we can have some strong disagreements," President Obama said. "But at the end of the day I'm assuming you want the best for America just like I do."
Republican leaders, however, defended the heated national debate over health care.
"Americans today are getting more news about what's happening in their government than they've ever gotten before," said House Minority Leader Rep. John Boehner. "And Americans are genuinely scared to death. Scared to death."
Here in Utah, our new KSL-TV Deseret News polls indicate rising awareness of incivility in politics, and of the influence of extremists in both parties. Although incivility, or being "rude", to use President Obama's word, is something of a tradition in American politics all the way back to 1776.
A lot of Utahns, however, think it's worse lately, perhaps starting when Democrats were angry with President Bush. The old question, "Can't we all just get along?" seems especially pertinent in an era when voters carry guns to political rallies and major players call each other liars, as Rep. Joe Wilson of South Carolina did, shouting "You lie," at President Obama. During that same address, the president said his opponents were spreading lies about health care.
We asked 410 Utahns about the tone of American politics. A whopping 71 percent say it's definitely or probably less civil in the last five years.
Not everyone apologizes for that. "I like a little bit of opposition to what's going on," said Sam Christensen of Utah County. When we asked if that meant a little incivility, Christensen replied, "A little, if they're threatening our personal freedoms."
Brent Walker of Salt Lake defended Pres. Obama. "People are attacking him left and right, and I think that's unfair. He's only been the president for 200 days."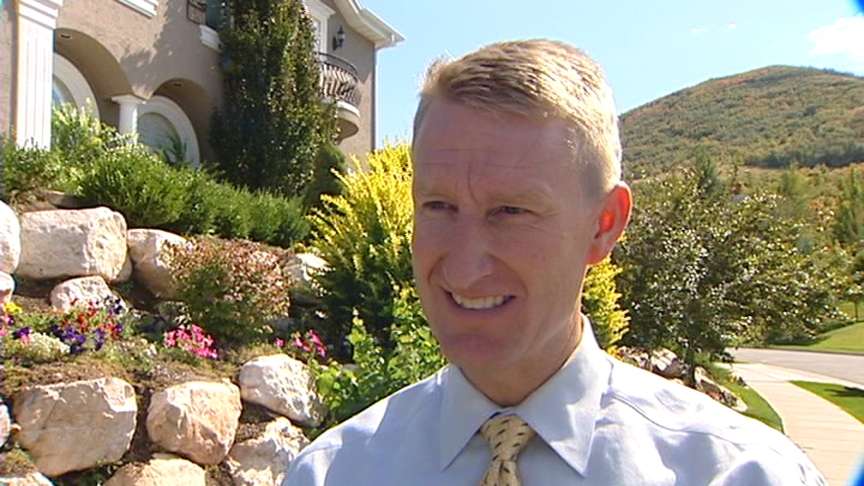 Kirk Jowers of the Hinckley Institute of Politics says incivility rises at crisis points in American history.
"The country ebbs and flows," Jowers said. "And this is a moment of intense feeling about what the government is doing. So you see people on both sides going to pretty extreme measures to show how they feel."
Utahns also believe the far left and far right are influential. Sixty-one percent think the far left has too much influence nationally. Only 28 percent think the far right has too much influence.
"Way too much influence," Walker said. "And not enough influence by the American people."
But Sam Christensen welcomes the impact of the ultra-right. "They don't want to be, in a sense, enslaved, to things that scare them," Christensen said.
As far as impacts locally, 27 percent believe the far left has too much influence in Utah; 41 percent think Utah's far right has too much influence.
Jowers says all the current anxiety suggests we're at a critical turning point in American politics.
"Well, you know," Jowers said, "President Bush pushed half our country on one set of issues, and now President Obama is pushing the other half. And I think people are feeling stretched and they're feeling nervous."
E-mail: hollenhorst@ksl.com
×
Photos
Most recent News stories