Estimated read time: 2-3 minutes
This archived news story is available only for your personal, non-commercial use. Information in the story may be outdated or superseded by additional information. Reading or replaying the story in its archived form does not constitute a republication of the story.
SALT LAKE CITY -- Advocates of political reform were gathering signatures this Labor Day as part of a campaign to put the issue of redistricting on the ballot next fall. But they've got a high threshold to pass.
To get an initiative on the ballot requires they gather 95,000 signatures statewide. But the group, called Fair Boundaries, believes the desire for change is high enough it will be able to do it.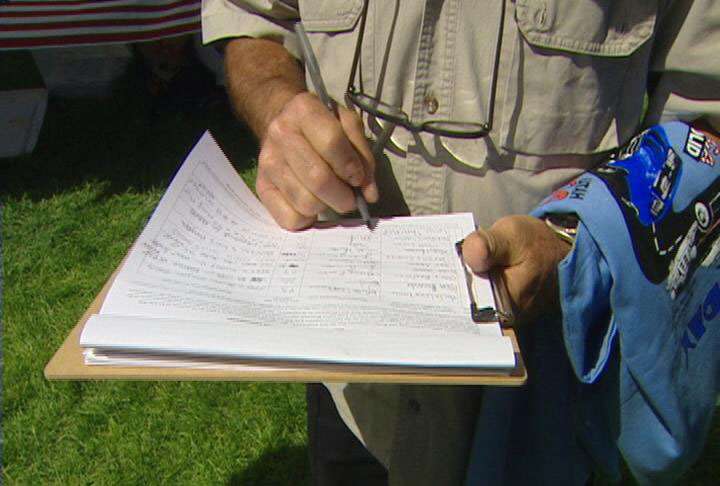 Volunteers fanned out across the state tMonday to gather the tens of thousands of signatures needed to put the issue of redistricting on the ballot.
Glenn Wright, field director of Fair Boundaries, said, "Parties that are in power tend to want to protect their own voting districts. They tend to do redistricting to protect incumbents. It's just not a good government issue. It doesn't create representative government. It creates a lot of safe districts."
If passed, the measure would remove state lawmakers from the process of redrawing political boundaries and give that power to a non-partisan commission instead.
Monday, the group had no problem finding people ready to sign.
Park City resident Jeff Rosenthal said, "It just represents something that's really been wrong in Utah politics. The fact that our state politics are just defined by gerrymandering, it just doesn't make any sense."
Holladay resident Lou Panopulos said, "When you've got one party that completely controls the Legislature, they're going to do what they want to. It's a normal game."
Democrats often complain the GOP-controlled redrawing of districts is unfair. But the GOP's state chairman calls the initiative unnecessary and ill-timed, saying a new commission of nameless appointees won't be accountable.
Gov. Gary Herbert says he worries that initiatives often have unintended consequences.
"But I believe it's important for the people to have that process, to have the checks and balances that are necessary on the legislative process. It's kind of the two-by-four to hit us upside the head, if nothing else to get our attention," he said.
Currently there is no organized opposition to the measure. The volunteers have until April to gather the signatures. If they do, voters will have their say in November of 2010.
×
Related links
Most recent News stories