Estimated read time: 2-3 minutes
This archived news story is available only for your personal, non-commercial use. Information in the story may be outdated or superseded by additional information. Reading or replaying the story in its archived form does not constitute a republication of the story.
OREM -- Orem police arrested a burglar who has been stealing from businesses since last August. He had about $100,000 worth of stolen goods stored at his house.
Jeremy Davies, 32, had quite a run in Orem. He stole from every kind of business you can imagine and got away with it for a while, but his luck ran out Wednesday morning.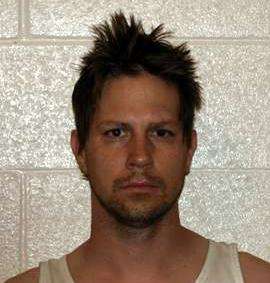 Police arrested Davies during a traffic stop. They'd been looking for him since he started his string of burglaries 10 months ago.
When detectives served a search warrant at Davies' house, they couldn't believe what they found.
"It was all over the place. It was like walking into a storage unit," said Provo police Sgt. Craig Martinez. "It's unbelievable the amount of property there. In 10 years, I've never seen that much."
It was quite an eclectic mix of property too. High-ticket electronics were the most predictable -- laptops, car stereos and cell phones. But Davies also had odd invaluables, such as Star Wars figurines, album collections, a sawed-off canoe, food and medicine.
Davies also stole narcotics, syringes and other medicinal equipment from a hospice and several dentists' offices.
Apparently, Davies was feeding his own drug habit. Police say he was addicted to heroin and meth. He mostly targeted businesses on State Street in Orem but also went as far as Salt Lake and Pleasant Grove.
One business owner in American Fork had $22,000 worth of material stolen earlier this month. Orem police recovered about $20,000 of its property Wednesday, along with important data that is vital to the medical media business.
"He took a couple computers which we can replace, and he took some hard drives that we have all our intellectual property on -- all models and animation and everything we've done. That's what really made me nervous," said Jared Churchill, with the Zygote Media Group.
Officers say they've returned about $70,000 worth of property to owners. They're also looking into other locations where Davies might be storing stolen goods.
E-mail: ngonzales@ksl.com
×
Photos
Most recent News stories