Estimated read time: 2-3 minutes
This archived news story is available only for your personal, non-commercial use. Information in the story may be outdated or superseded by additional information. Reading or replaying the story in its archived form does not constitute a republication of the story.
DRAPER -- In July, a tragic accident took the life of a young Draper mother, Elizabeth "Bunny" Bradley. Saturday morning, there will be a 5K race in her honor.
Matt Bradley, Bunny's brother-in-law, received a prosthetic leg one week ago. He's still learning how to walk on it, but he's determined to complete the race.
"It's been a rough summer. It's been a crazy summer," Matt says. "You just don't expect that that's going to happen, and you don't expect that it's going to happen in such close succession."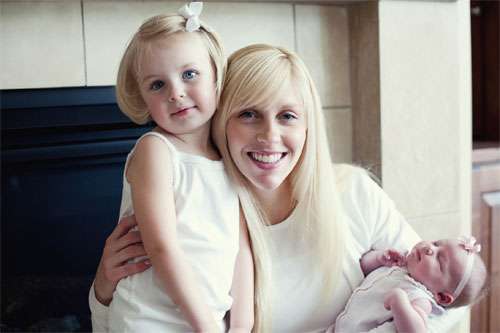 At the start of the summer, Matt, an avid cyclist and athlete, started feeling some pain in his right foot. He thought it was tendinitis, but an X-ray revealed a much more serious problem.
Doctors found malignant tumors in Matt's foot. The cancer was so aggressive the best course of action was a swift amputation.
Less than a week after he got the news, Matt's family was faced with a devastating loss. His sister-in-law, his brother Luke's wife, Bunny, was hit by a truck while cycling in Draper and killed.
"Even when we got the phone call that she had been in an accident, you don't think of the worst. You think that she's going to be OK," Matt says.
Bunny was 29 years old and the mother of two little girls.
"When she passed away, it was a pretty tough day," Matt says.
'Run for Bun' 5K race info

The race will start and finish at Draper Park, which is located at 12500 S. 1300 East.
Day-of registration begins at 7:30 a.m.
Kids 1K bike begins at 8:30 a.m.
5K race begins at 9:00 a.m.

$25 Recommended Donation (T-shirt included w/$25 donation or more)
$75 for the entire family
#race_info
Second only to her young family, Bunny's passion was exercise. So Saturday, her friends and family are holding a 5K race in her honor -- the "Run for Bun." Matt, minus his right leg, will be among the runners.
"5K may be a long way to go on a prosthetic that I've only had for a week, but I think, in comparison, it's not that much of a sacrifice," Matt says.
He'll use crutches if the pressure on his prosthetic proves to be too painful. But his thoughts will be on Bunny, his brother, and their beautiful daughters.
"Bunny was an incredible, loving person who was a positive, amazing influence in the lives of everybody around her," Matt says.
He knows getting used to his new leg will take some adjustment, some learning and some pain, certainly. But what's a leg, Matt says, compared to a life?
"Although my life's not completely the way it was before, I can more or less function as I did before," he says. "But that's not the case for Luke, and that's not the case for Maggie and Claire. They lost something that they can't replace."
All proceeds from the Run for Bun will go toward paving a biking and running trail in Draper in Bunny's honor. If you would like to participate, there is still time to register. CLICK HERE for more information.
E-mail: jstagg@ksl.com
×
Related links
Related stories
Most recent News stories