Estimated read time: Less than a minute
This archived news story is available only for your personal, non-commercial use. Information in the story may be outdated or superseded by additional information. Reading or replaying the story in its archived form does not constitute a republication of the story.
SALT LAKE CITY -- The Utah Food Bank could win a million dollars from Walmart if Utahns vote for it on Facebook.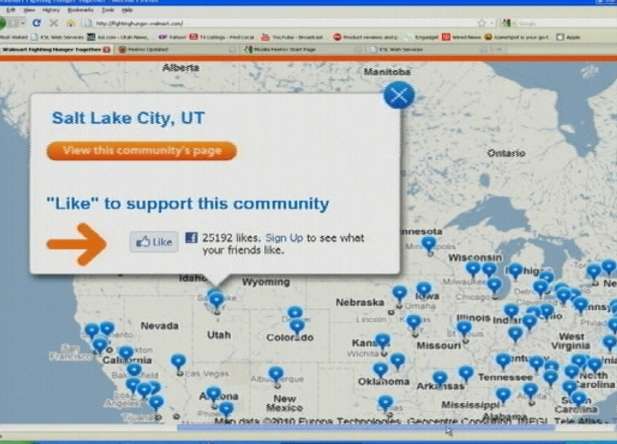 Salt Lake is currently in third place in Walmart's Fighting Hunger Together Challenge. That means it'll get $100,000 just for being in the top five. But if enough people log on to Facebook and "Like" the Salt Lake community, the food bank could get $1 million.
Don Schulthies, market manager for Walmart in Salt Lake City, said, "We're behind Fresno, who's No. 1, and Grand Rapids, Michigan. So we are within 5,000 votes of taking over first place."
Utah Food Bank spokesman Jim Pugh said, "We think we have a great chance to get into first place, so we'd encourage Utahns to step up like they always do, help out their local community, and make sure we can make that million-dollar challenge."
There are just seven days left to vote.
×
Most recent News stories