Estimated read time: 4-5 minutes
This archived news story is available only for your personal, non-commercial use. Information in the story may be outdated or superseded by additional information. Reading or replaying the story in its archived form does not constitute a republication of the story.
SALT LAKE CITY — You remember him, right? The player that would single-handedly take over games? Who made 35-foot 3-pointers look easy? That led BYU to its first NCAA tournament win in 17 years — only to top it the following season by leading the Cougars to a No. 3 seed and a berth in the Sweet 16? Whose play led him to be named the consensus college basketball player of the year who was then taken 10th overall in the NBA draft? A player that captured the hearts of Utah as well as the entire country with his dynamic game and playful smile? Whose name became an adjective when he left a defender crumbled on the floor?
Unfortunately in the NBA, Jimmer so far has been Jimmered.
Since joining the Sacramento Kings in 2011 Jimmer Fredette's patented smile has turned into a frown. That's the harsh reality of playing a game that was once fun but now is a business. While he's well-compensated, you can tell he's flat-out miserable.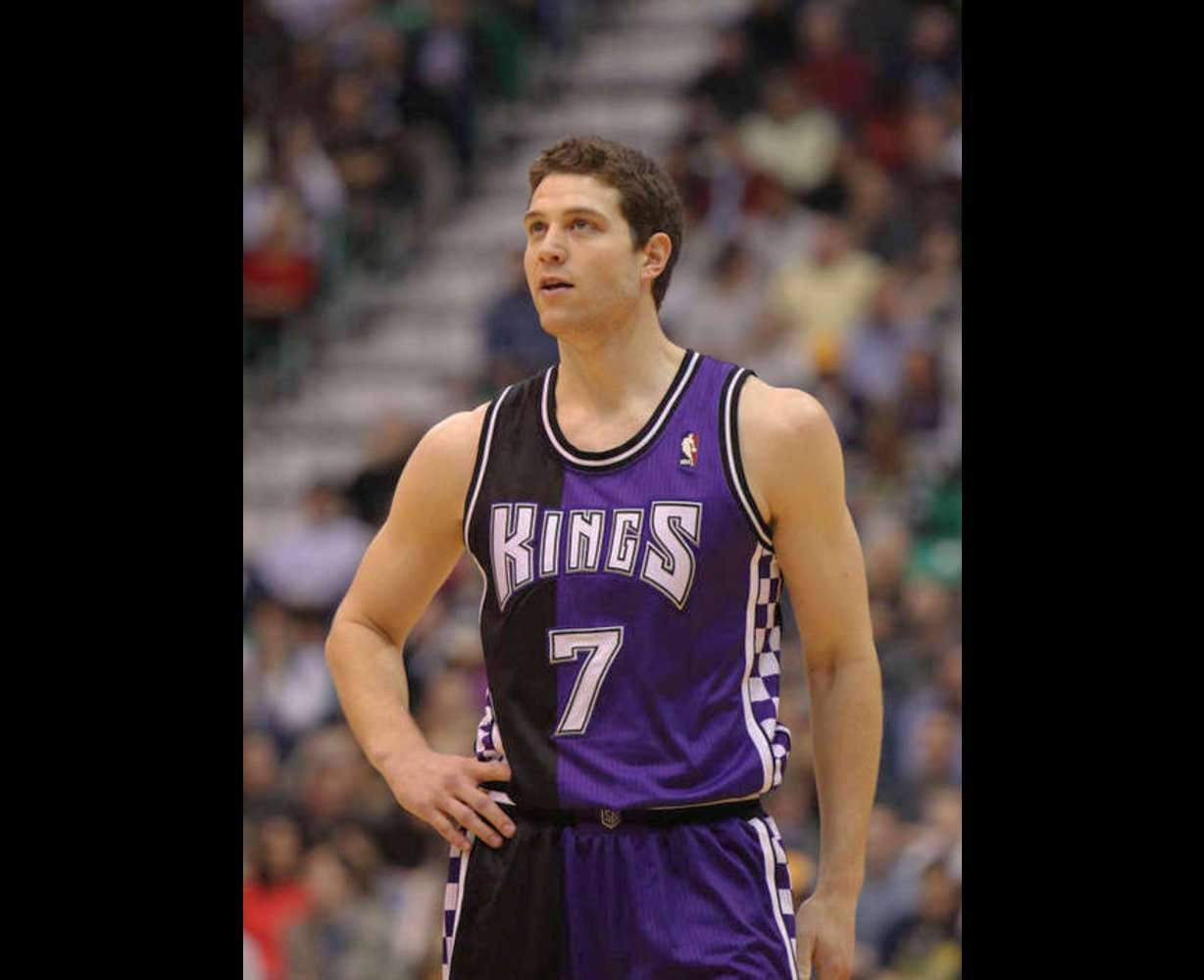 That was evident by his body language and overall play in Salt Lake City on Monday night in the Kings' 98-91 overtime loss to the Utah Jazz. Fredette was on the floor for just 13 minutes and you could easily argue that was 13 too many. He missed all five of his shots, including all three of his 3-point attempts, finished with just two points and turned it over three times. By Jimmer's standards it was an embarrassing performance and that's probably why he left the locker room as fast as he could to avoid talking to the media.
Before the game Fredette did hold court, trying to put his best take on what has been a very frustrating NBA experience thus far.
"It still has been (frustrating), but I'm biding my time and trying to play the best I can when I get the opportunity," said Fredette. "Working hard everyday in practice and in the games and doing what I can when I get on the floor and trying to help the team as much as I can. I feel like I'm confident and progressing as a player, but hopefully at some point we'll continue to get more minutes and have more of a role."
To Fredette's defense, that has been one of the biggest issues behind his lack of development. With Keith Smart as Sacramento's coach, Fredette's playing time has been up and down to say the least. In a recent five-game stretch, he played 21 minutes, followed by 12, to not even getting off the bench for the next two games before returning to play a whopping four minutes.
The other issue, according to Kings Director of Player Development Fat Lever, who joined our radio show "Gunther and Graham" on 1320 KFAN, is that he's playing out of position.
"He's not a point guard," said Lever. "He's one of those guards that plays off of a point guard. He's one of those guys in college where everyone played off of him and now he's trying to play off everyone else so there's a mismatch in there."
As Lever also pointed out the Kings are a struggling team, meaning players are out for themselves so it makes it that much more difficult for Fredette to excel.
So can Fredette return to his old college ways and succeed at the NBA level? Lever seems to think so.
#poll
"He'll be around the game and around the league for a long time because he understands the game well," Said Lever. "He knows how to pass the ball even though everyone knows he can score. He shouldn't have to pass because he should be one of those guys that when the ball comes to him he should be ready to shoot and fire. And if not, if the defense is there, he can put the ball on the floor and get to the basket."
At this point it appears success will not happen in Sacramento and with the reported move to Seattle maybe Fredette will get a better chance if a coaching change occurs and the roster is adjusted. Otherwise, it will take a trade to a team that can carve out a role to take of advantage of his specialized skills.
But one thing appears to be certain, Jimmermania is definitely a thing of the past.
Kevin Graham co-hosts Gunther and Graham 2pm-7pm on 1320 KFAN. He is also the founder and editor of www.SportsMashup.com. You can follow him on Twitter @KevinGrahamKFAN and like him on Facebook (SportsMashup).
×
Related stories
Most recent Sports stories