Estimated read time: 2-3 minutes
This archived news story is available only for your personal, non-commercial use. Information in the story may be outdated or superseded by additional information. Reading or replaying the story in its archived form does not constitute a republication of the story.
SALT LAKE CITY — Most SEC schools play three very winnable OOC (Out Of Conference) games per year and most are home games. Many SEC teams play 7-8 home games per year. SEC conference play is an eight-game schedule. The fourth OOC game is usually a more competitive match-up.
Alabama played Western Kentucky, Florida Atlantic and Western Carolina on its home field and Michigan at a neutral location. Alabama also played five SEC teams that were sub-par; 3-9 Auburn, 4-8 Arkansas, 5-7 Missouri, 5-7 Tennessee and 6-6 Mississippi. Even with one loss this schedule it was still good enough for the No. 2 BCS ranking.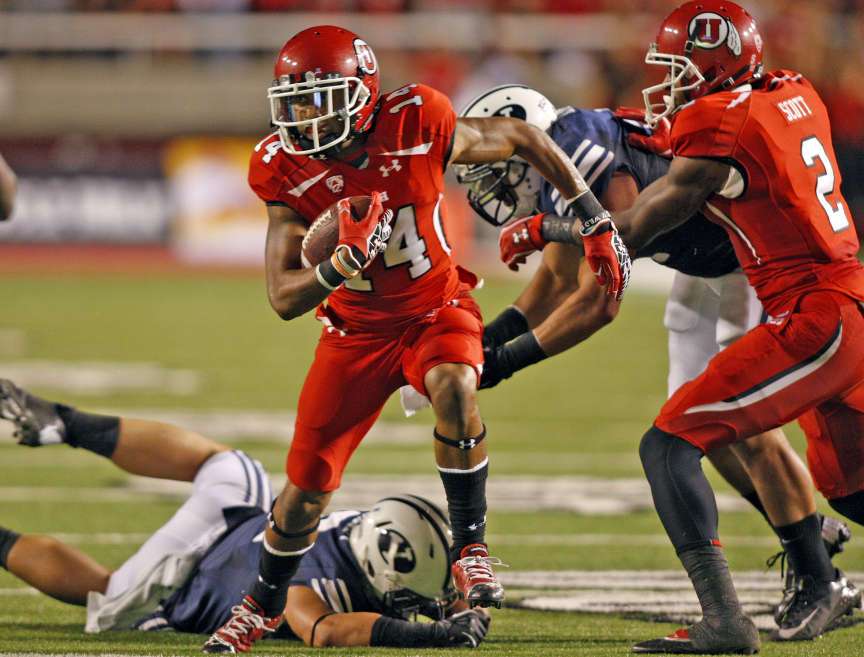 I see a lot of advantages with this schedule. The SEC had nine bowl eligible teams and two others finished 5-7. Many of their teams were ranked high. Playing three easy games and one less conference game than the Pac-12 helps to ensure many teams with great records. The SEC has six teams in the BCS top 10.
The Pac-12 hasn't indicated any interest in moving to an eight-game conference schedule, and Utah isn't scheduling three easy OOC games.
If SEC teams are doing it and are being rewarded with BCS title games every year and top 10 rankings, why isn't the Pac-12? The SEC blueprint is working, and there is no denying it.
The backlash to the Pac-12 scheduling is that Oregon could be undefeated and playing in the BCS tile game, more Pac-12 teams could be ranked higher and Utah would be playing in a bowl game.
In an ideal scenario, the Pac-12 would drop to an eight-game conference schedule and Utah's OOC would have three very winnable games.
What are your thoughts?
Twitter - @MW435
×
Most recent Sports stories