Estimated read time: 4-5 minutes
This archived news story is available only for your personal, non-commercial use. Information in the story may be outdated or superseded by additional information. Reading or replaying the story in its archived form does not constitute a republication of the story.
SALT LAKE CITY - The Lakers lost to the Jazz and fired a head coach after about a week. How long can the Jazz wait on their current path before making the Kobe Bryant face and needing a change.
Okay this isn't doom and gloom about how the Jazz won't ever recover, but it is a look at what might happen over the next month and what could be done.
The Jazz can't win on the road. That is bad. The Jazz have four straight road games and four more in the next seven. That is worse. If the Jazz can't figure things out they will be, even assuming a perfect record at home, 6-11 at the end of November.
Granted that is losing at the Raptors (1-5), Wizards (0-5) and Kings (2-5) on the road. But, the Jazz have looked very bad on the road.
Is that the time to start panicking? 6-11, that would mean the Jazz need to win about 40 in the next 65 to be the 8-seed.
Next month they have 7 homes and 8 away games. And if they lose to three of the bottom barrel all road games will be rough.
A look at the very arbitrary power ranking from various outlets doesn't bring a very good view for the Jazz. Simply put, this Jazz team much like last years is in a position to be a fringe playoff team.
"ESPN" and "NBA.com" have the Jazz at number 16 in their rankings. "NBC Sports" has them at 19 and "Yahoo!" had them at 21 last week. Here is the brief synopsis of the stories from each ranking.
ESPN, "It's really not our intent to dwell on Utah's road woes. The Jazz, though, don't leave much choice thanks to the 0-4 road record."
NBA.com, "The Jazz are undefeated at home and winless on the road. And if that sounds familiar, it's because they were in the same situation after seven games last season."
NBC Sports, "Undefeated at home, winless on the road — ladies and gentlemen, your 2011-12… er, 2012-13 Utah Jazz."
Anyone else see the patter in this? The Jazz have been here before, last year.
So once again, when is the right time to panic? Will the Jazz be okay with mediocrity after a month, or two or a season?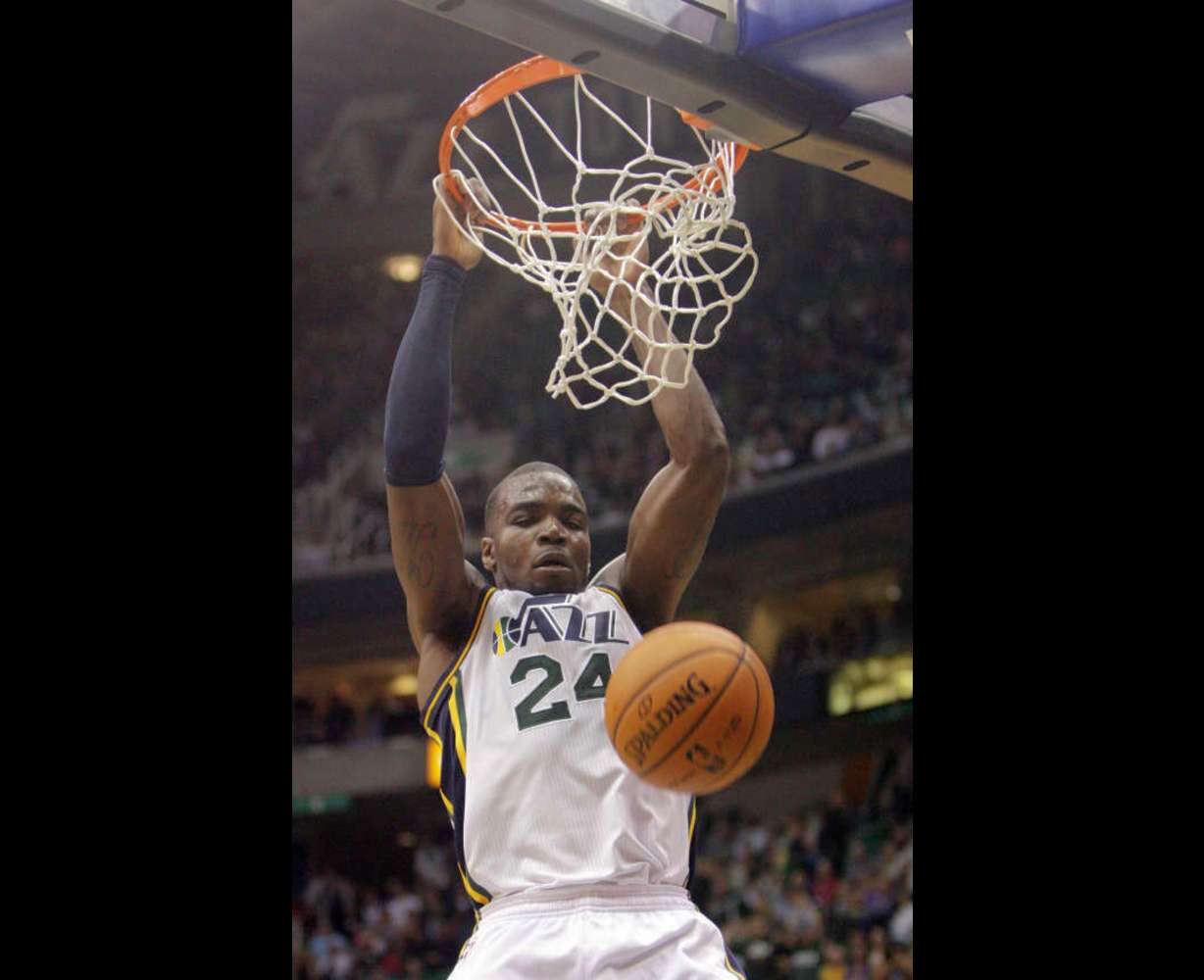 Kevin O' Connor has shown that he will deal if the price is right and he needs to make a chance, see Deron Williams and Mehmet Okur. The first was a big move to try and build the future. The second was simply to open up time and get some assets.
The Jazz can make both former trades look more successful by doing what people have been expecting - Trading a big man.
It has come up again and already this season. Al Jefferson or Paul Millsap will be shopped by or for at some point this season with their ability and expiring contracts. Enes Kanter and Derrick Favors are improving, but not all there yet. However, Jefferson and Millsap haven't been great this season.
This has become Mo Williams' offense and he has done a great job with it. Millsap is becoming a perimeter shooter at the power forward, with his percentage dropping to 46 percent the lowest in his career. Jefferson is also at his lowest shooting percentage, 44 percent, and that might coincide with his lowest attempts per game since he was in Boston.
Amin Elhassan, ESPN Insider, wrote "Are these guys good as gone?" and talked about both players as trade bait for a few reasons, "While the Utah Jazz aren't projected to be a taxpayer, as a small market team it has to exercise extreme caution and be more proactive in shaping its future. With two promising big men in Derrick Favors and Enes Kanter, it would not be prudent to lock into long-term, lucrative deals with players who play the same position."
Kanter and Favors need time and there are teams that need Jefferson and Millsap. Elhassan finished with, "If they don't move one of the two, there's a huge chance they won't be able to retain them in free agency, because there will be suitors."
O' Connor hasn't been sentimental in the past, new general manager Kevin Lindsey doesn't really have attachments to these players. Jazz fans, and especially fans of either player will need to prepare themselves.
When is the time to panic? Going winless on this road trip? Bottom half of the West after November? Out of the playoff race in February?
No one really knows, but if the road woes continue everyone will know the panic is here when the front office pushed the big red trade button.
×
Related links
Related stories
Most recent Sports stories