Estimated read time: 3-4 minutes
This archived news story is available only for your personal, non-commercial use. Information in the story may be outdated or superseded by additional information. Reading or replaying the story in its archived form does not constitute a republication of the story.
Cal head football coach Jeff Tedford has coached games at Rice-Eccles Stadium before and apparently the atmosphere of those games have impacted him and he will be preparing his team accordingly going into Saturday's blackout game.
"It's a very hostile place to play," he said on Monday in his weekly press conference. "I remember playing there last time, it was like that, so they're into it and I assume it's going to be very loud and their team feeds off that energy, without a doubt."
Cal last played at Rice-Eccles Stadium in 2003 when the biggest crowd in stadium history (46,768) saw Alex Smith lead the Utes over the Golden Bears in his starting debut. There have obviously been some memories from that intense environment that have stuck with Tedford.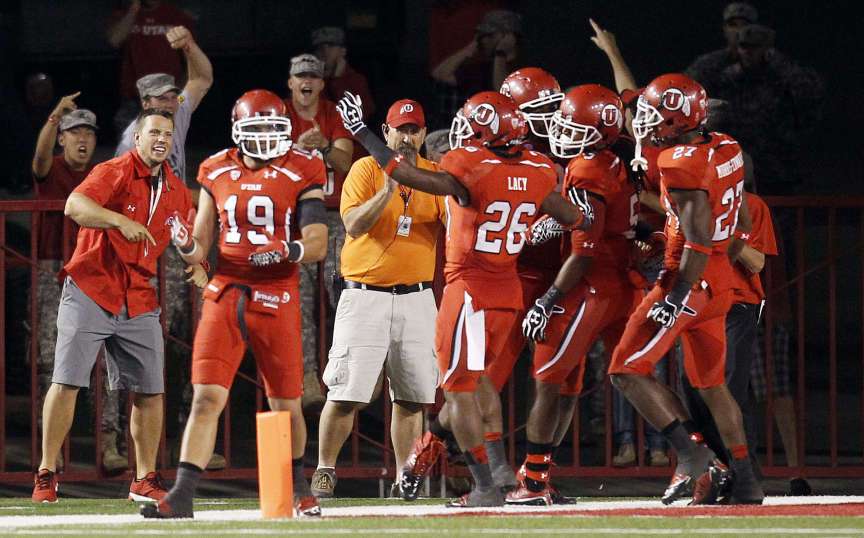 "They take a lot of pride, every illegal procedure they put a five-yard (sign) up along the stands there," he said. "I understand it's what they call the blackout game, so they'll be revved up and ready to go."
From what he's seen, Tedford says that atmosphere hasn't changed since that visit nearly a decade ago.
"I think it's big time, " he said. "I watch the game tape and when I've seen some games on TV, it's very loud, very hostile environment. You can hear it on TV, but on film you see them bouncing up and down in the stands so they're into it."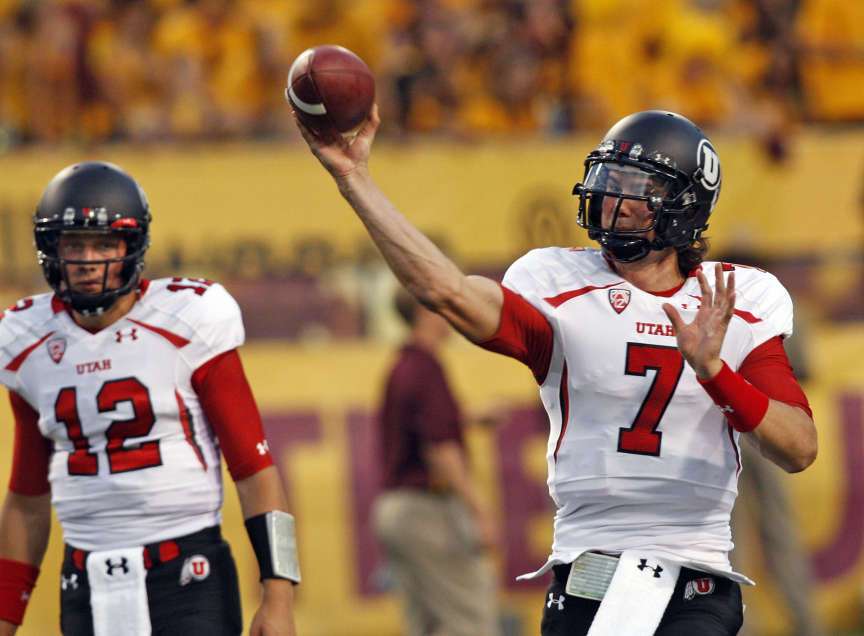 The MUSS wasn't the only thing about the Utes that impressed Tedford. Having gained a reputation around college football as a quarterback guru, Tedford likes what he sees from Ute freshman quarterback Travis Wilson.
"It doesn't look like he's overwhelmed by any means," Tedford said. "He's got good vision. He runs with the football when he needs to. He's accurate throwing it. For a big guy, he's athletic. He can move the pocket. It looks like he's very comfortable with what they're doing. He's been in there for a few games now and it looks like the experience is paying off because he's playing pretty well."
Tedford clearly believes that the Utes' 2-5 record is not indicative of their talent. He also spoke very highly of Utah's defense.
"You have to earn everything you get against them," he said. "The last couple weeks they've held teams down. They're a solid group. They always have been, since we played them a long time ago. Kyle (Whittingham) does a good job on defense with scheme and their players play extremely hard … They just play very hard. They fly to the ball. They're good tacklers. They do a nice job."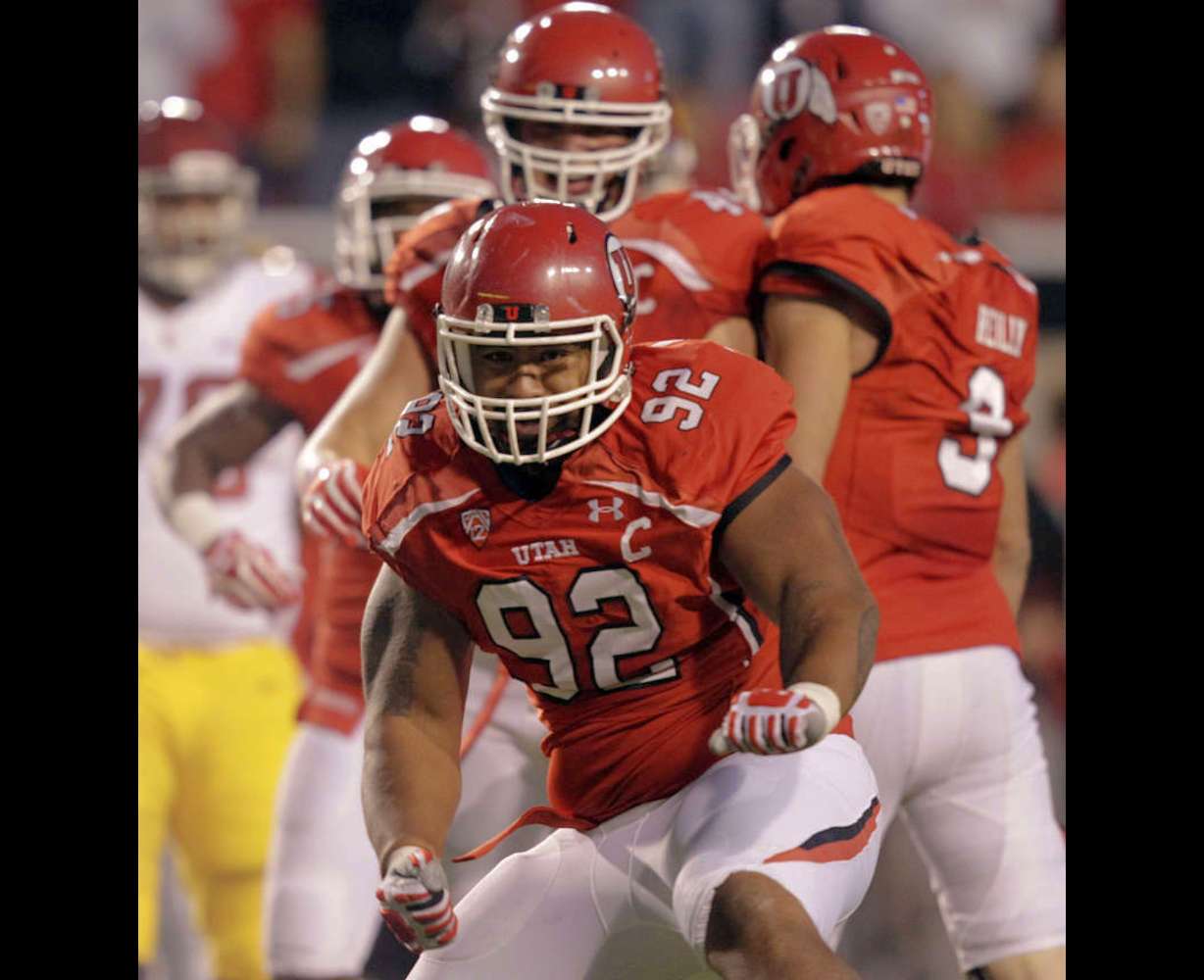 Finally, in what has become a weekly tradition in the Pac-12, Tedford couldn't withhold his high regards for Ute defensive tackle Star Lotulelei.
"He's touted as being maybe the No. 1 player taken in the draft," Tedford said. "He's a physical guy. He's very quick. He's very strong."
Tedford also spoke about how Cal is going to try to help out center Brian Schwenke, who will be tasked with playing across from Lotulelei on Saturday.
"So (he lines) up over the center, especially if you're one-on-one with him, it makes it difficult," he said. "So you try not to be one-on-one as much as possible. But any center who has to play with him right over the top of him is in for a challenge, but Brian's a good player, Brian's an experienced player, so he's got a big week in front of him."
Tedford and the Golden Bears are looking forward to trying to get over a rough loss to rivals Stanford last week and they'll get their chance Saturday at 7:45 p.m. at Rice-Eccles Stadium.
Trevor Amicone is the founder of byutahinsiders.com, which covers BYU, Utah and national college football with weekly polls, bowl projections, opinions and analysis. Follow its brand new Twitter page at @BYUtahInsiders and Trevor's at @TrevorAmicone.
×
Related links
Related stories
Most recent Sports stories