Estimated read time: 3-4 minutes
This archived news story is available only for your personal, non-commercial use. Information in the story may be outdated or superseded by additional information. Reading or replaying the story in its archived form does not constitute a republication of the story.
SALT LAKE CITY — The University of Utah football team has unveiled their new black helmet, which will be used in their Oct. 27 blackout game against Cal. The helmet dons a red circle and feather logo. The team will wear the helmet periodically throughout the season.
The helmet has been a much-anticipated upgrade to the team's uniform, and may likely make its first official appearance in the game Saturday against Arizona State.
The Utes also released a video on YouTube showing the new uniform combination, and several players tweeted and posted pictures on Instagram showing the new helmets.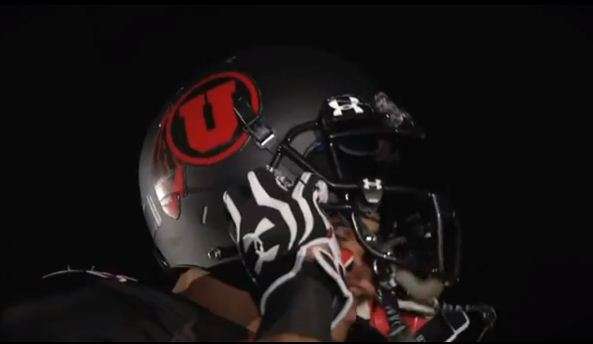 Alex Smith nearly fined
Fines in sports are handed out to several athletes and coaches every year. Generally, it's for something said or an action performed on the court or field. However, San Francisco 49ers quarterback found out this week you can be fined for wearing a baseball hat.
After their 27-19 win against Detroit Lions Sunday, Smith wore a San Francisco Giants hat to the team's postgame press conference. It's something Smith does on a regular basis. But the NFL has said it is no longer allowed.
#poll
On Wednesday, Smith was warned that he will be issued a $15,000 fine if he fails to wear NFL-approved apparel following a game.
Smith is not the only athlete to wear different apparel in postgame interviews. Several basketball athletes, including Los Angeles Clippers point guard Chris Paul often dons a New York Yankees hat in postgame interviews.
Spurs get an alternate jersey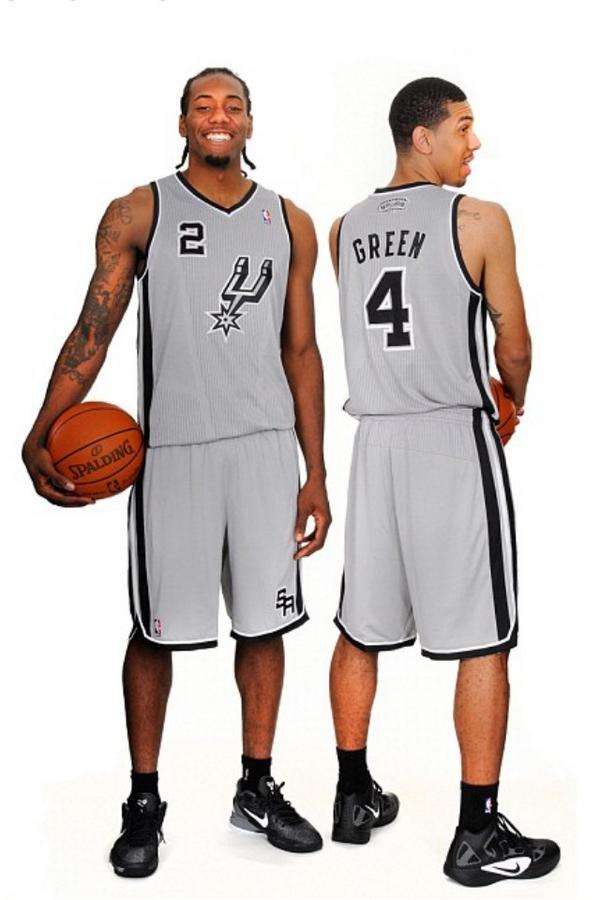 The San Antonio Spurs unveiled an alternate jersey Wednesday, with the new design featuring the "spur" logo on a silver jersey with black trim. The alternate jersey will debut at the team's home opener against the Oklahoma City Thunder on Nov. 1.
"We are introducing a new and unique Spurs jersey this coming season," said Rick Pych, Spurs Sports & Entertainment President of Business Operations. "The new design simply features our iconic 'spur' logo and it is positioned over the heart as it has such enormously deep roots with our team, fans and the entire community. It's the first-ever NBA jersey logo without any writing or peripheral design on the front of the jersey and we're very glad to be introducing this new use of the classic icon of the Spurs to our fans."
The Spurs alternate jersey will be a "fresh" look to their traditional classic look.
John L.Smith wants you to smile
Arkansas head coach John L. Smith has had a rough go in his first year with the team. Smith filed for bankruptcy on Sept. 6 after racking up $26 million in liabilities from $1 million in assets and is coming off back-to-back loses. The first was to Louisiana-Monroe in a close overtime loss and the second came in a blowout loss the following week to No.1-ranked Alabama. The Alabama loss was the first time Arkansas was shut out at home since 1966.
Nevertheless, Smith was in high spirits following the loss to Alabama, telling the media to smile. "Pick it up a little bit, okay," he said. "Get your chin up. Smile!"
At least Smith is able to be positive following a 52-0 loss to the top team in college football.
×
Photos
Related stories
Most recent Sports stories