Estimated read time: 2-3 minutes
This archived news story is available only for your personal, non-commercial use. Information in the story may be outdated or superseded by additional information. Reading or replaying the story in its archived form does not constitute a republication of the story.
Jed Boal reporting Gov. Jon Huntsman thinks the state should play a bigger role in the event of another mine rescue operation in Utah.
Today, Huntsman spoke to the Utah commission looking into the Crandall Canyon Mine disaster. He wants the state to play a bigger role and take more responsibility in mining accidents in the future. The specifics still need work from the Utah Mine Safety Commission.
When a collapse trapped six miners in the Crandall Canyon mine, Huntsman headed to central Utah and stayed there more than a week. Ultimately three rescuers also died in the mine.
In the aftermath, the governor appointed a commission to answer critical questions about what happened at the Crandall Canyon mine and make recommendations on the state's responsibility in future accidents.
Huntsman says he's looking for one thing: "Clarity as a state going forward, in terms of what we can do as a state to better insure workplace safety and the role of the state as it relates to mine safety."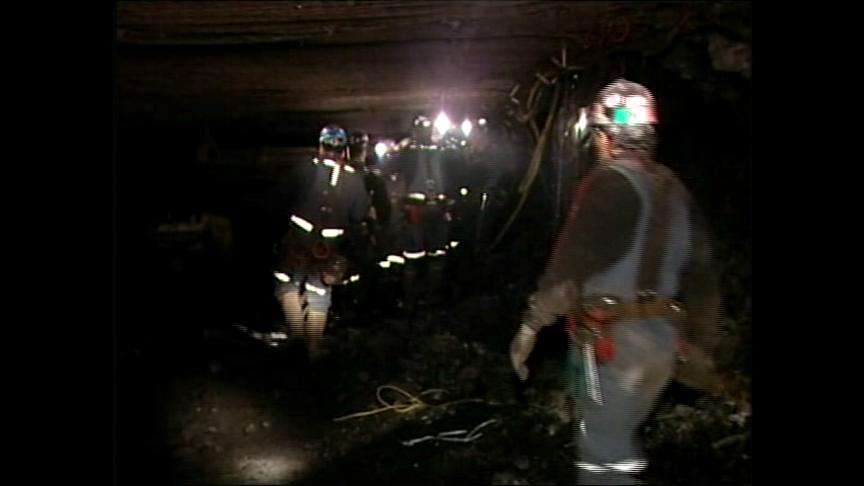 Huntsman thinks the state needs to play a stepped-up role and make the following changes: improve communication below ground and above ground, develop better technology for rescues, clarify the roles of every organization involved, and train more for rescues.
"Should we assume a more active role going as a state as it relates to safety, certification and rescue efforts, or do we have it about right?" Huntsman asked.
The governor also wants to determine the state's level of preparedness for accidents and figure out whether the state is working enough on accident prevention. He's also looking for clarity on who is responsible for what.
"I think we need a clearly defined organizational outline that details what the state does, what MSHA does, and what the company does at the outset and during the duration of an incident like this," Huntsman said.
Huntsman wants feedback and recommendations from this commission within a month so his office can include those ideas in his budget and prepare to make recommendations to the legislature in the upcoming session.
×
Related links
Most recent Utah stories