Estimated read time: 3-4 minutes
This archived news story is available only for your personal, non-commercial use. Information in the story may be outdated or superseded by additional information. Reading or replaying the story in its archived form does not constitute a republication of the story.
INDIANAPOLIS -- I've been fortunate enough to cover lots of amazing and immense events over my television career, but never before had I been part of a Super Bowl experience until now.
Flew in Monday night, promptly slammed the rear hatch down right on my thumb while unloading at the hotel; had to open it back up with my other hand since was trapped in the trunk. A first I thought I surely had broken it, but it only hurt for a couple of days. Then, right after crunching my thumb, the sink in my room overflows, so within five minutes of checking in, "fat thumb" and a lake in my room. I've learned, especially at big events, you must battle through.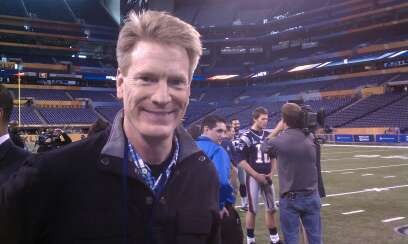 Day 1 (Tuesday)Here we covered the "off-the-grid" Super Bowl Media Day. Went in underwhelmed and not expecting much, but we had a lot of fun. Players and coaches playing along, crazy characters. Favs include former BYU Cougar Brett Keisel, CBS Golf analyst David Feherty and Tom Brady calling out a New Yorker and showing off decent standup comedy skills.
(All of this captured on video, we'd ALL rather see it, hear it, live it rather than just READ it, right!?)
Day 2 (Wednesday)
We sampled the insane Shrimp Cocktail (sauce causes instant nuclear meltdown of your sinus cavity and front of head!). Then at night spent two hours out at Gordon Hayward's parents house in Brownsburg.
Gordon and Jody were great hosts; met us at the door with fresh baked (still warm) brownies, should've expected since we were in "Brownsburg" right. Great stories about Gordon and twin sis Heather growing up.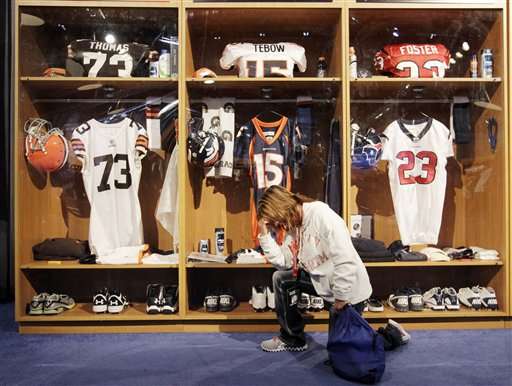 Day 3 (Thursday)Had big fun running around the interactive NFL Experience,and since I lost my credential, had to go pick up a replacement, involved filing a police report, etc. Painful exercise but that's what happens when you do something stupid. Also, got caught in the most insane gridlock surfacing from a downtown parking lot... totally crazy and with extra stress since we had a serious deadline to meet.
Day 4 (Friday)
Met up with Bountiful native Christian Cox and his dad. Christian starred at Bountiful High; ended up walking on at Utah, became an All-MWC D-lineman, led Utes in sacks his last two years, became Co-captain, then made Patriots as an undrafted rookie free agent.
Hurt his neck in New England's first preseason game, but Coach Bill Belichick liked him so much they put Christian on injured reserve, paid him for the rest of this season. He's now fully recovered from neck surgery, rooting hard for his Patriots. Great story!
Coming up this weekend on SportsBeat Saturday
Huge Super Bowl preview, great stuff from ESPN's Chris Mortensen, NBC's broadcast crew including Bob Costas, Al Michaels and Dan Patrick, plus all the big names in this Super Bowl 46 and I go one-on-one with Jimmer-hater Rick Reilly, all about last Spring's "broadside attack" artcle.
Sunday, it's finally Super Bowl Sunday on KSL TV
You can also watch a live stream of the game on ksl.com beginning with pregame coverage at 2 p.m.
We're live from Lucas Oil Stadium on KSL 5 News at 10 p.m. and of course SportsBeat Sunday! Follow what I'm up to up the minute @tksportsbeat or you can always email me tom.kirkland@ksl.com.
Enjoy the rest of Super Bowl Week! Kirk out!
×
Related stories
Most recent Sports stories