Estimated read time: 2-3 minutes
This archived news story is available only for your personal, non-commercial use. Information in the story may be outdated or superseded by additional information. Reading or replaying the story in its archived form does not constitute a republication of the story.
That's ridiculous!
Getting together and pigging out is cool, but without the game, it's just hanging out.
Super Bowl Party Rule #1: Food, Food, Food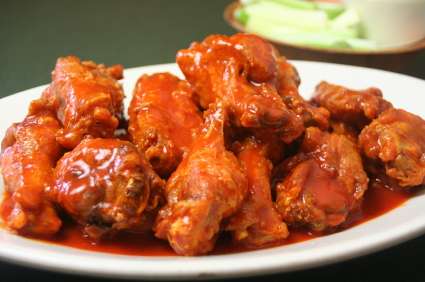 You have to have the right grub. Chips, salsa, and wings are just a few things that have to be on the menu. In the past I have done dinner along with the snacks. This year we are just going with the snacks. It's important not to get too fancy on the food. It's all about simple finger food and tons of it.
The second most important part to a good Super Bowl party is who you invite. I realize not everyone is into football. I realize some people get dragged to parties that they don't want to go to. With that said, most people at a SB party are interested in what's happening with the game. We actually care to hear what the call on the field was. We want to see replays and argue about it being the right or wrong call. All we ask is for a moment of silence that lasts from the kick-off to the final whistle.
The Actual game
You didn't think I was going to just write about my party did you? It actually did cross my mind but as I mentioned several times above, the game is a big deal to me. I actually like this matchup between New York and New England. The thing that surprises me is that the Patriots are favored. I believe the Giants are the better team.
#poll
Look at the two paths each team took to Indianapolis. New England beat Denver and Baltimore at home and needed a missed chip shot field goal to advance. New York on the other hand beat Green Bay and San Francisco on the road. It's the same thing they did in 2007 when they won all their games in the playoffs away from home. That makes a team tough to beat.
This may make some NFL fans upset, but I also think the Giants have the better quarterback. I am not taking anything away from Tom Brady but going into this game on Sunday, Eli is playing better. I think Eli has more weapons too. The Giants wide receivers are studs and the running game is good enough to cause problems. Brady has Wes Welker and the two tight ends, but if Rob Gronkowski isn't 100 percent, that hurts New England.
Just like the last time these two teams met in the Super Bowl, I think the Giants will come away victorious. I think New York is the better team and has proven they can win anywhere. While Tom Brady and the Brady-ettes are a good team, I don't think they are good enough to keep Eli and the boys winning their second Super Bowl.
×
Related stories
Most recent Sports stories