Estimated read time: 2-3 minutes
This archived news story is available only for your personal, non-commercial use. Information in the story may be outdated or superseded by additional information. Reading or replaying the story in its archived form does not constitute a republication of the story.
**If you know a "Smart Woman" or if you think you have an interesting Smart Woman topic, you can contact Candice at cmadsen@ksl.com.**Candice Madsen Reporting
Women have made great strides towards financial independence in recent years. However, many women still don't take an active role in managing their investments.
What's the number one reason women shy away from investing? Senior Vice President of Zions Bank, Lori Chilllingworth, says, "Fear. They fear it because they don't have the experience or the education."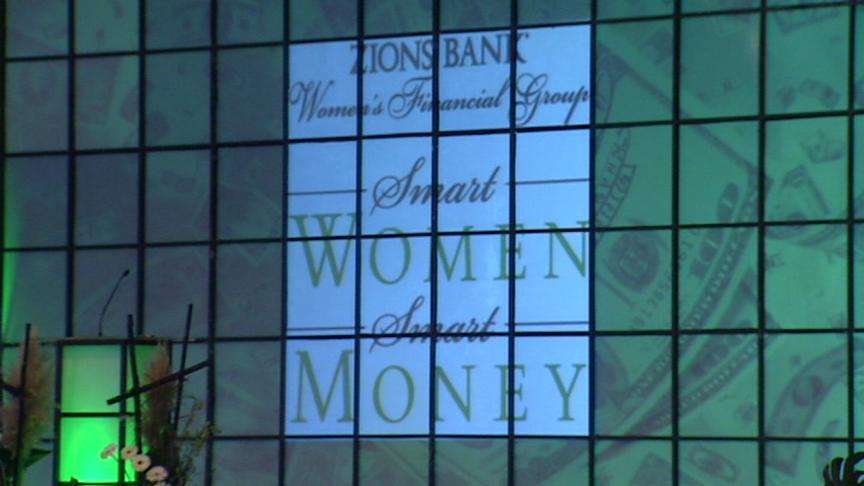 Chillingworth organized this year's Smart Women, Smart Money conference to help women tackle their fears and get excited about investing. "It's not complicated. There are too many folks in this world trying to make investing complicated," says Suzie Jones, senior vice president of Amegy Bank of Texas.
Financial experts estimate that you need up to 80 percent of your pre-retirement income just to maintain the lifestyle you had while you were working, and that's what women at the conference are working toward.
Experts broke down investing into three life stages. Jones says, "All three stages, all of these are about investing appropriately for your age and your risk tolerance." Women, between the age of 18 and 35, need to be laying the foundation. If you are in that age group, you should start saving whatever you can, even if it's only $50 a month. Tiffany Ross says this stage allows her to start planning for a house, a car and kids.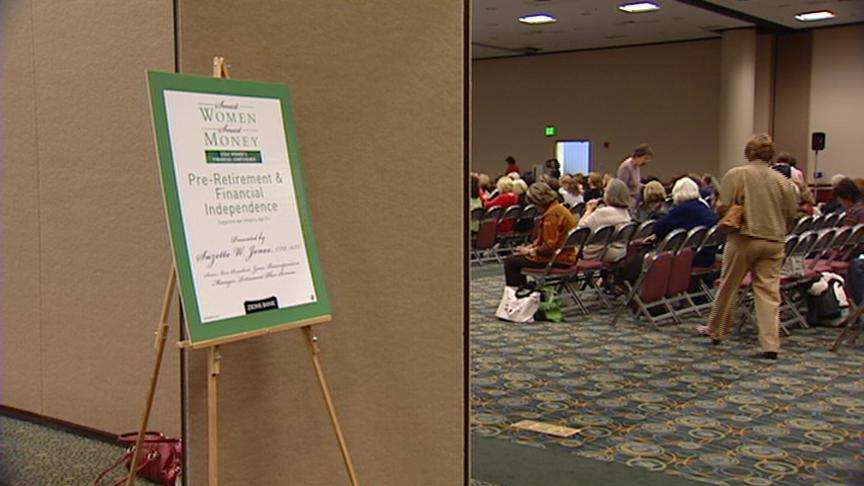 When you are between 36 and 50 years old, it's time to build the nest egg. This is the momentum stage where people have higher incomes and need to invest more seriously. Janet Rowley attended the conference. She says, "This has given me more confidence to invest a little more aggressively and not be so afraid of the market."
Once you reach your 50s, it's time to get a clear sense of your reality. You need to check your portfolio carefully, and get hard numbers about where you need to be so you can retire. Beth Booth says this stage is a whole readjustment to a whole new life.
But with careful planning, you could find you don't have to readjust at all. You might even reach retirement early.
Overall, women are more patient than men when it comes to investing in the stock market, but it pays off.
In most cases women make 1.4 percent more than men.
For more investment tips, go to the related links.
×
Related links
Most recent News stories