Estimated read time: 2-3 minutes
This archived news story is available only for your personal, non-commercial use. Information in the story may be outdated or superseded by additional information. Reading or replaying the story in its archived form does not constitute a republication of the story.
Richard Piatt ReportingVoters will decide on education vouchers and mayors in some Utah cities, but voting on election day is not the only option to cast a ballot.
Voting can be as easy as mailing a letter: literally mailing in your ballot in. The only catch is: You've got to sign up for it.
Utah voters are still getting used to the idea of touch screen voting machines in this state. But the old school way of filling out a card to sign up for a mail-in ballot, can save you a lot of time on election day.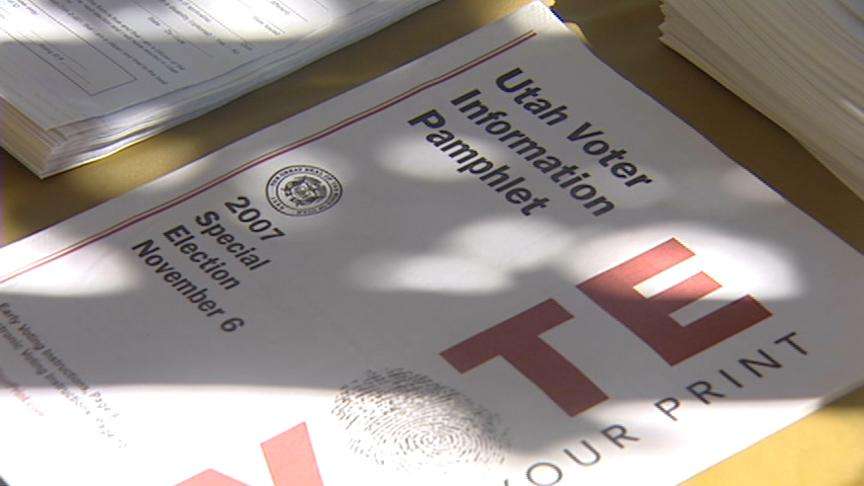 Salt Lake County Clerk Sherrie Swensen says, "I run into a lot of people who say, 'Oh, I wanted to vote, but I'm working and I don't have time.' And I think it does affect turnout."
Sometimes people just forget it's election day and don't vote.
Whatever the reason, turnout is usually a fraction of the people who are eligible to vote. Mail-in registration and voting, as well as early voting locations are all recent additions to the system to encourage turnout.
But a lot of people still like to wait to go to a polling place to cast their ballot. Shawn Ashby says, "I know my voice will be heard, and it gives me a chance to get away from work and do something our founding fathers fought for."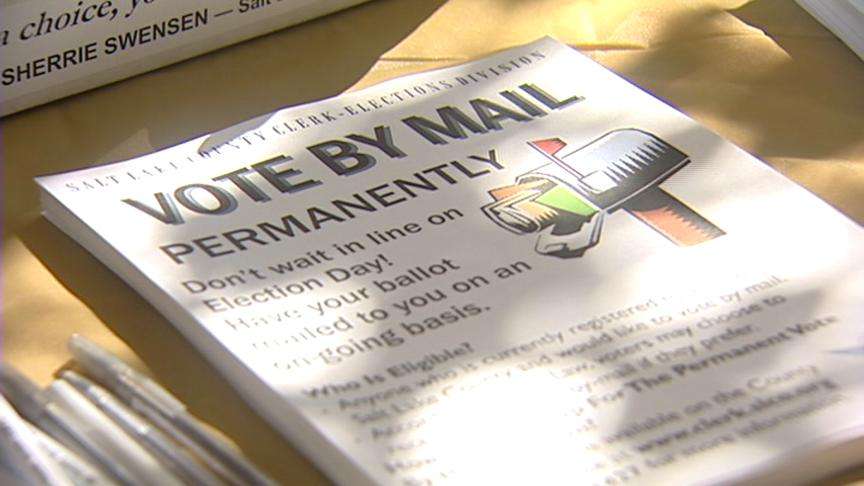 The people at the clerk's office are really worried about lines, especially in next year's election because there just aren't as many of the electronic voting machines as the old punch-card machines.
So mail-in voting could be a real time saver in 2008. Presidential election years usually spark the biggest turnout. Voter Kim Molyneux says, "Time is important. I have to work and do other things I have going on. So, if I have the option to mail it in, it would definitely make things easier."
Of course, you need to register to vote and sign up for mail-in voting ahead of time.
You can find the information on deadline dates and the forms by going to the related links.
The advantage with mail-in voting is that once you're signed up, you don't need to do anything else unless you move. It doesn't really get more convenient than that.
×
Related links
Most recent Politics stories