Estimated read time: 2-3 minutes
This archived news story is available only for your personal, non-commercial use. Information in the story may be outdated or superseded by additional information. Reading or replaying the story in its archived form does not constitute a republication of the story.
**If you know a "Smart Woman" or if you think you have an interesting Smart Woman topic, you can contact Candice at cmadsen@ksl.com.**Candice Madsen Reporting
Today in Ogden dozens of women got a crash course in how to expand or start their own business. They were taking part in the Women Entrepreneurs Workshop.
Women own 25 percent of the businesses in Utah, and they bring in $14 billion in revenue a year. Today's workshop focused on helping women get started and capitalize on their talents. From taking risks to marketing, the women are learning the ins and outs of starting a business.
Teresa Hunsaker, Utah State University extension educator, says, "This conference came about because we had a lot of questions in the community about starting a home based business."
Hunsaker helped organize the conference. She says the first step to starting a business is analyzing if you are ready to wear the hat of CEO. She says you should ask yourself, "Am I willing to give that commitment? Do I have the energy? Do I have the immediate resources as in support and that type of thing?" More and more women are finding they do have what it takes.
Women make up the fastest growing segment in business. "They feel more able to do it on their own without male assistance," says Beverly King, small business development at Weber State University.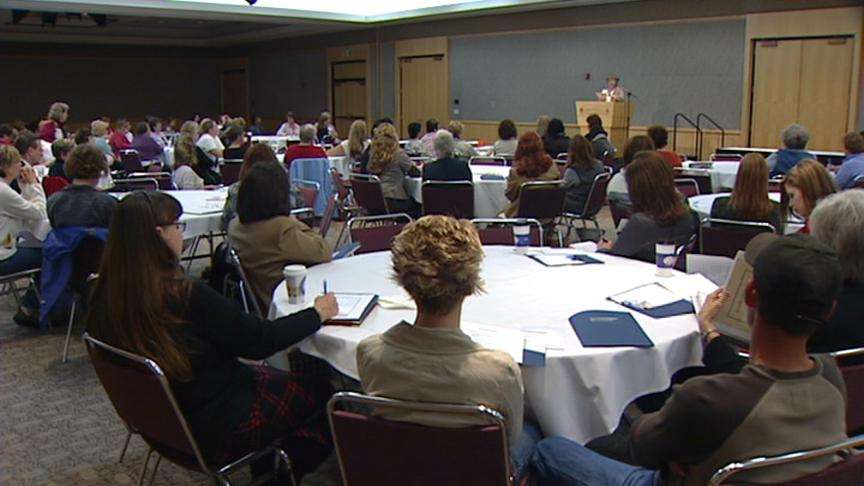 And their ability to network is key. Women in business usually see a financial growth at twice the rate of men. Hunsaker says, "We help each other as women and so our support in terms of getting business going we have, we just have a networking that helps us and so our growth is faster in our business."
But for many women owning a business is a constant balancing act. Eileen Bradbury participated in the workshop. She says, "Learn how to juggle time with my kids and running a business and how to handle it all more effectively." And that's where conferences like this one come in. "There is more education," says King. "Workshops like the one we're having today are very common now. Networking, getting to know women business owners gives a lot of confidence."
This is the first year Utah State University's extension program has hosted a workshop for women entrepreneurs, and the interest was so great, they've already starting planning next year's conference.
For more information on the conference go to the related link.
×
Related links
Most recent News stories