This archived news story is available only for your personal, non-commercial use. Information in the story may be outdated or superseded by additional information. Reading or replaying the story in its archived form does not constitute a republication of the story.
SALT LAKE CITY (AP) - Utah Jazz officials met Tuesday with free agent Josh Howard in North Carolina as they look to upgrade at small forward.
ESPN first reported the Jazz were meeting with the 6-7 Howard, who is entering his ninth season. A person with knowledge of the situation later confirmed the meeting to The Associated Press.
The person, who spoke on condition of anonymity because no deal has been finalized, said Howard is hoping to decide where to sign early this week.
The Jazz made adding an athletic shooter their top priority in free agency after re-signing backup point guard Earl Watson on Friday.
"We've had serious discussions," Jazz general manager Kevin O'Connor acknowledged Saturday when asked about Howard.
At the time, O'Connor said the team had not made a formal offer to Howard, who is from North Carolina.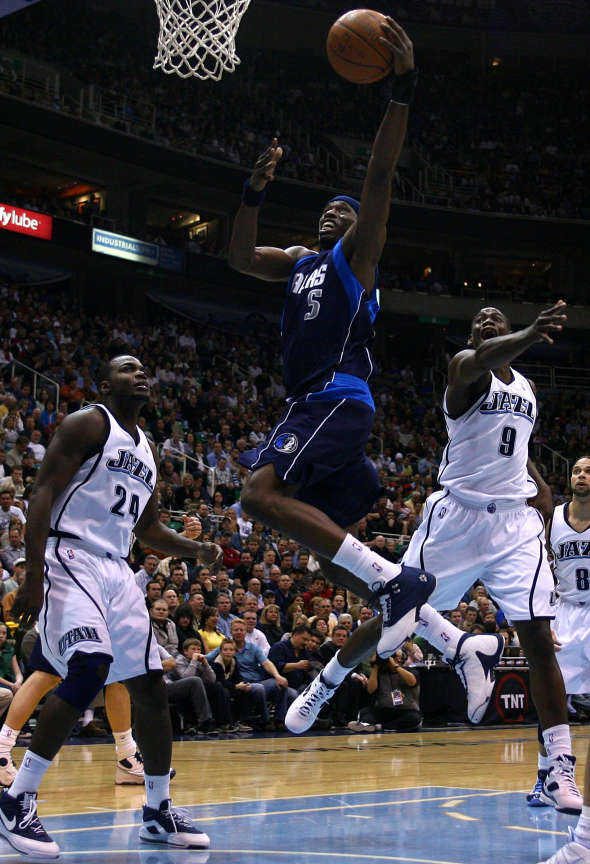 Many teams want to see Howard work out because he is coming back from a serious knee injury.
The person who confirmed Tuesday's meeting said San Antonio, Washington, Denver, New Jersey and New Orleans also have expressed interest.
Howard was a key player for Dallas from 2003-10 and helped the Mavs in their run to the NBA Finals in 2006. He averaged a career-high 19.9 points in 2007-08.
Howard was traded to Washington in February 2010 but tore his anterior cruciate ligament the following month.
He only appeared in 18 games for Washington last season and averaged 8.4 points
"I remember his Dallas days before he tore his ACL," Jazz forward-center Al Jefferson said. "He was a special player. It takes a couple of years to bounce back and be 100 percent from an ACL because I lived it. But I know Josh coming here or anywhere he goes he's trying to prove and redeem himself, show everybody he's still got it. If he (does) come here, it will be a plus for us."
The Jazz started training camp Friday with nine signed players then quickly added rookie draft picks Enes Kanter and Alec Burks.
They also re-signed Watson to a two-year deal as backup to Devin Harris.
Utah expanded its roster to 16 with the addition of guards Jamaal Tinsley and Keith McLeod and forwards Trey Gilder and Paul Carter.
The 6-3 Tinsley is an eight-year NBA veteran who most recently played in the NBA's developmental league in Los Angeles.
He had off-court issues in Indianapolis but said he is hungry to get back in the league and do things right.
The Jazz historically have carried three point guards and it may be more important now because of the condensed season.
McLeod has played four seasons in the NBA with four different teams, including the Jazz from 2004-2006. He averaged 6.6 points, 3.3 assists and 1.6 rebounds in 22 minutes for the Jazz before being traded to Golden State after the 2006 season.
(Copyright 2011 by The Associated Press. All Rights Reserved.)
×
Related Links
Related Stories