This archived news story is available only for your personal, non-commercial use. Information in the story may be outdated or superseded by additional information. Reading or replaying the story in its archived form does not constitute a republication of the story.
FILLMORE — When you are driving to Delta on Highway 50 or when you leave town, you won't be able to forget Millard County sheriff's deputy Josie Greathouse Fox.
A memorial now stands where Fox lost her life on Jan. 5, 2010, to make sure the sheriff's deputy killed in the line of duty is never forgotten.
"I think that is what I like. It is something permanent, it looks good, it is something the community can see and be proud of," said Millard County Sheriff Robert Dekker.
Dekker makes the drive from Delta to his office in Fillmore each morning and can't help but think of his fallen deputy.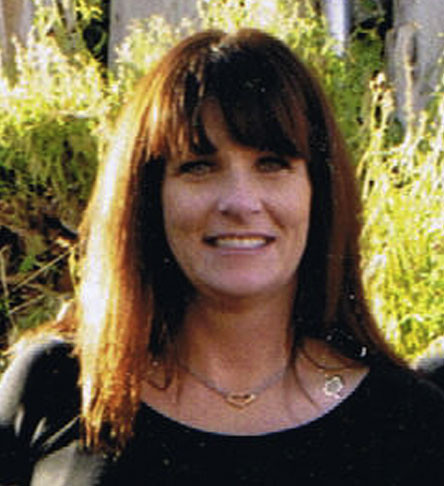 "If you were the one that was being bullied, if you were the one who needed help, she was your friend. She took care of you. If you were the one she was after, then you were in trouble," he said.
Fellow deputies and Fox's family recently held a brief service as the memorial was unveiled.
"We think it is great because it helps people remember Josie. Of course we always remember her, but not everybody does, and some people forget sooner than others." said Fox's sister, Sandi Greathouse.
Now, Greathouse says the memorial allows everyone to remember her older sister.
"She was always a great sister and we hope everyone remembers how fun she was, how she was always there for anybody and everybody if they needed her," she said.
Jackie Ludwig and her family volunteered their land so a permanent memorial could be built on private property, next to the public highway.
"I remember looking down here and thinking that she laid here, she didn't deserve it," said Ludwig, whose home is just down the highway from where the deputy was killed. "She did deserve good memories because she was a good person, she did a lot of good things for our community."
Now Fox's name and sheriff's call sign will remind everyone of her sacrifice while she was protecting the citizens of Millard County.
"When we put this up, I didn't talk about her death, I talked about her life," Dekker said.
"And I think that's what we need to learn from Josie, that she just lived a life of service. That's what she wanted us to do and she taught us that if you believe in yourself, you can accomplish it."
Email:spenrod@ksl.com.
×
Photos
Related Stories