Estimated read time: 2-3 minutes
This archived news story is available only for your personal, non-commercial use. Information in the story may be outdated or superseded by additional information. Reading or replaying the story in its archived form does not constitute a republication of the story.
Tonya Papanikolas Reporting Utah scientists are leading the efforts to find a solution to the cheatgrass problem in the West.
Cheatgrass has become the most common plant in the western United States, fueling some of the largest wildfires.
Earlier this summer, the Milford fire burned more than 300,000 acres. The fire spread fast, mainly because it was burning in dry cheatgrass.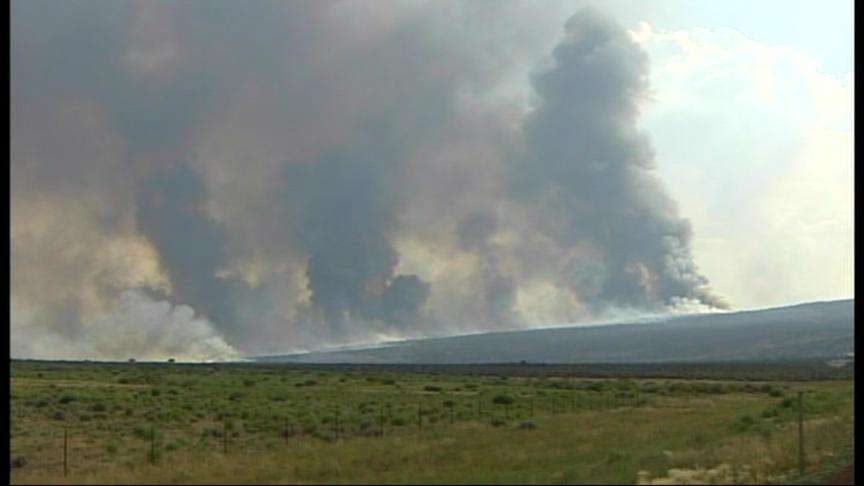 "That's what's fueling many, if not most, of the fires that we've been having in the west lately," said Duane Smith, Brigham Young University research associate.
Because of the high fire dangers, research teams are now trying to figure out how to get rid of cheatgrass. At the forefront of those studies are scientists from BYU and the Rocky Mountain Research station in Provo, where they are studying an organism that kills cheat grass. "It's called black fingers of death," said Dr. Susan Meyer, a Forest Service research ecologist.
When you see the fungus cultured, you can see the reason for the name. "It really does look like some Halloween creature," Dr. Meyer said.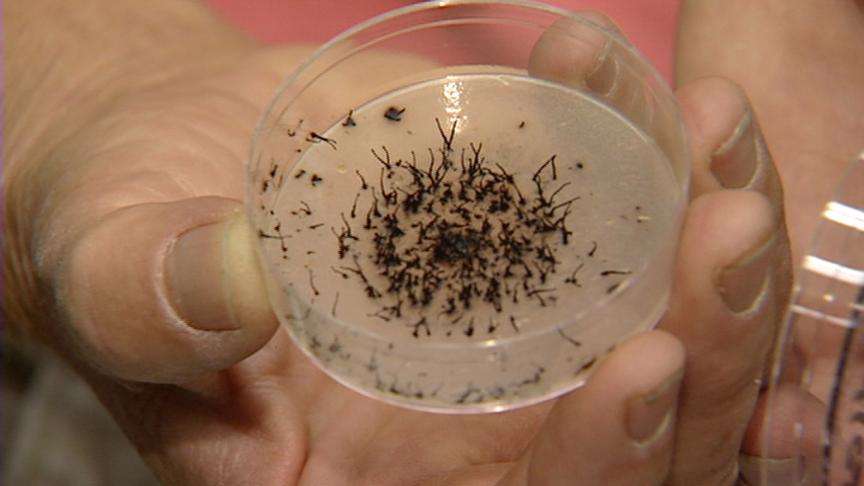 Uncultured, you can see little black spots on these cheatgrass seeds. Those are also the "black fingers." Scientists say it's like a disease that overtakes the cheatgrass.
In their lab, technicians weed out the healthy cheatgrass from the diseased seeds and study the cultures over time. Then they collect "black finger" spores they hope to use to eventually infect cheatgrass seeds.
Right now, it takes about 50 hours of work to fill just one little jar. But in the future, they hope to mass produce it and figure out how to control a growing problem. "We just need to teach it to do it when we want to do it, and do it more completely," explained Dr. Meyer.
The good news is they have the funding for the work. But it will probably be a few years before they know if this fungus can actually be a long-range weapon in the cheatgrass war.
Scientists say the "black finger" also kills other vegetation, so they have to find a way to limit its effects.
×
Most recent Utah stories