Estimated read time: 2-3 minutes
This archived news story is available only for your personal, non-commercial use. Information in the story may be outdated or superseded by additional information. Reading or replaying the story in its archived form does not constitute a republication of the story.
Tonya Papanikolas ReportingAnimal control experts say they're dealing with more and more raccoons sneaking into homes and setting up camp.
Today we watched as a private company searched for raccoons in a Cottonwood Heights home.
I've talked to several different companies and agencies. They've all told me they've been responding to raccoon calls more often than they ever used to. They told me it's probably because the animals multiply quickly. Also, they used to live in the foothills, but they've now come down to the valleys to find food, and they end up staying.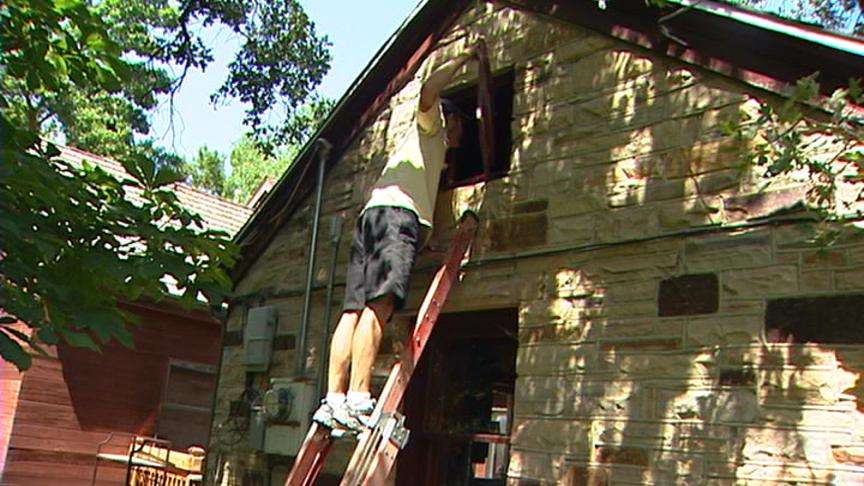 Men from Critter Control are on a mission to get raccoons out of a Cottonwood Heights attic. The homeowners called the company after hearing strange noises.
"I heard little squeals, little, just little tiny sounds," homeowner Peggy Schanz said. "I heard the sound off and on for several days and then into weeks."
So she turned to the experts, who came in with all their gear and finally captured four baby raccoons.
Caleb Stroh is the owner of Critter Control. "It took us a little while. It was a little hard, but we got the little scoundrels out of there," he said.
"They're fat and sassy, probably living off someone's cat food or bird seed," Stroh said.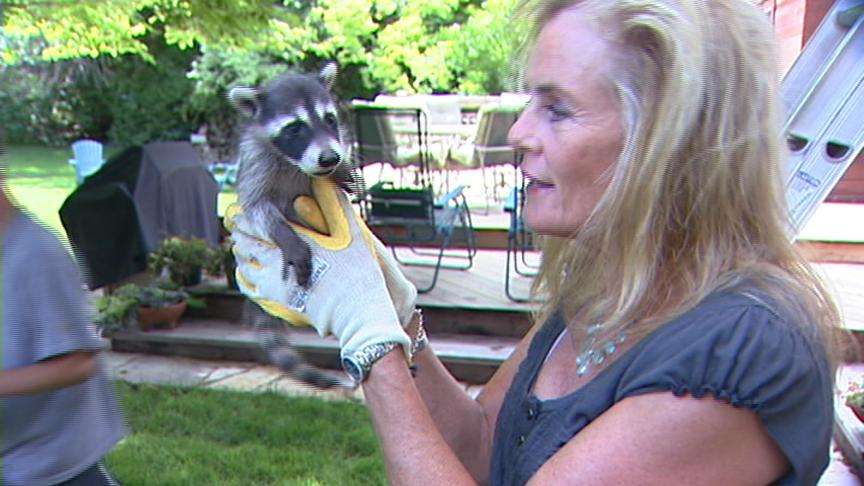 The babies were just 6 or 7 weeks old. Critter Control will be back again tomorrow to try to capture the mother.
"They can do a lot of damage inside the attic," Stroh said. "Not only structural damage, but there's a lot of disease issues associated with raccoons from their droppings."
Animal Control experts say they're seeing more raccoons every year. Last year in Davis County, Animal Services responded to an average of more than seven raccoon and skunk calls every day. They say the problem is hard to keep up with. Critter Control agrees.
"Little by little, just progressively, there's just more and more raccoons," Stroh said. "They're just a very resilient, fantastic animal that has adapted to living in these human environments."
Peggy Schanz said, "I've heard stories of raccoons building nests or having babies."
The animals tend to get into attics, chimneys and crawl spaces. Schanz says she doesn't mind them in the outdoors, but she doesn't want them in her home.
"It's time for us to do some extra measures to make sure they're not getting into the attic," she said.
Because the problem has been so bad in Davis County, next week Animal Services will start charging a $20 fee to pick up raccoons.
If you do notice the animals in your home, don't touch them. They can bite. Call a professional.
It's also a good idea to put caps on your chimney and screens on your vents so they can't get in.
×
Most recent Utah stories