Estimated read time: 2-3 minutes
This archived news story is available only for your personal, non-commercial use. Information in the story may be outdated or superseded by additional information. Reading or replaying the story in its archived form does not constitute a republication of the story.
Amanda Butterfield ReportingHow's your dog tolerating the record-breaking warm summer we've had so far?
You may have contemplated ways to help it cool off, like shaving it. But that may not always be the best solution.
Phoebe is a regular at a pet salon. And this summer her owners have kept her coat short to keep her cool. But if you have a dog with longer hair, like a husky, there's something you should know before you shave it.
Angel Bernal of Pet Smart said, "When we shave the double coats, they can have shock."
Meaning the fur could grow back leaving bald spots, or grow back not as nice.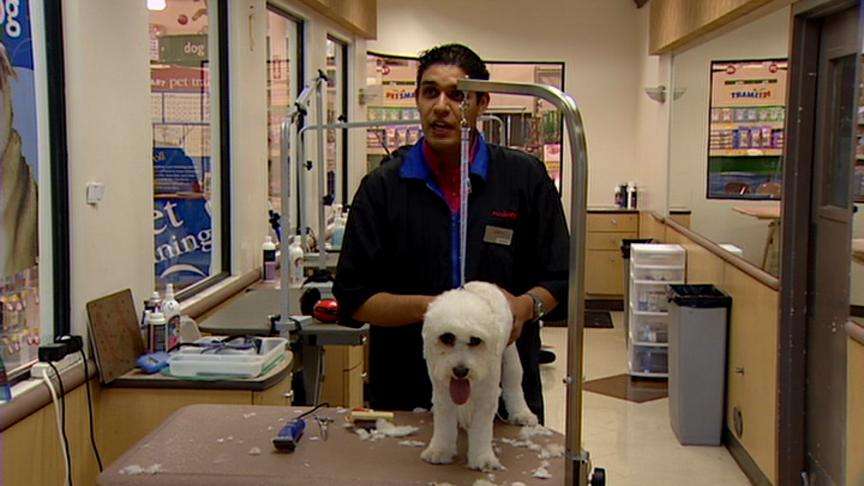 Dr. Roddy Sharp is a veterinarian. He warns, "Sometimes you shave the coat, and you don't get as good of a coat as you started with. So you have to be a little careful."
Sharp says that can happen. But he also says with the record heat we've had, owners have to do something to keep their dogs comfortable.
"I think one of my biggest nightmares is having a St. Bernard with heat stroke. Goodness, that's an awful situation," he said.
If you do give your four-legged friend a crew cut, you don't need to worry too much about sunburns.
"Most dogs have pigment," Dr. Sharp explained. "They don't sunburn usually, maybe their ears and their nose."
However, if you dog is white, it has less pigment and may be more susceptible.
If you don't want to risk shaving your long-haired dog for fear the coat won't grow back as nice, just make sure to keep it cool and give it plenty of water. Also make sure it gets groomed regularly to take care of any matting. That's what happened to Phoebe.
Angel Bernal told us, "The reason why we shaved the ears is because it was really matted."
To shave or not, whatever you decide. Dr. Sharp says you probably know best.
"The owners are probably a good judge on what their dogs can tolerate and what they can't," he said.
The vet we talked to says the number of cases of pet heat stroke they deal with has decreased over the years. It seems owners are becoming more and more aware that it can be a problem.
×
Most recent Utah stories