Estimated read time: 2-3 minutes
This archived news story is available only for your personal, non-commercial use. Information in the story may be outdated or superseded by additional information. Reading or replaying the story in its archived form does not constitute a republication of the story.
Gene Kennedy & John Daley Reporting Mudslides knocked down fences, blocked roads and flooded several homes in Grantsville overnight. Now residents are starting the slow and tedious task of cleaning-up.
Some 20 to 30 people have come out with shovels and boots on to help clean up the mud.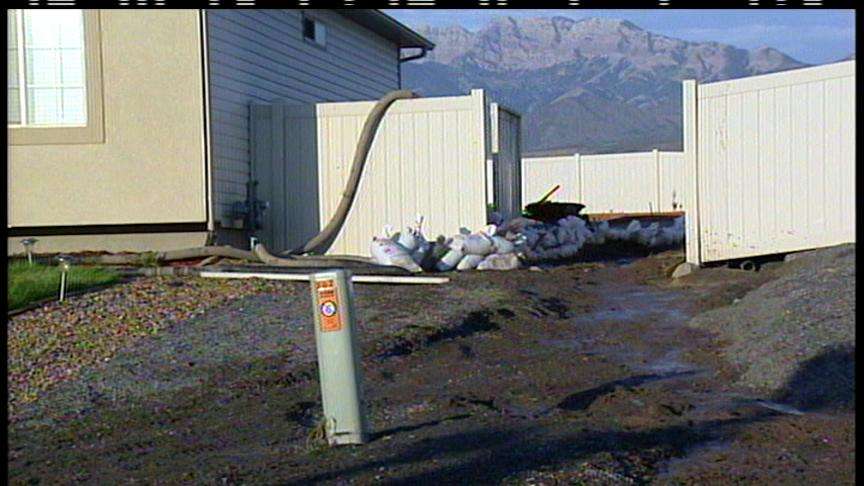 A street blanketed by mud and pieces of a vinyl fence destroyed by the awesome power of rushing water. If you think the aftermath is bad, imagine the event itself.
Grantsville resident Lee Imlay says, "You could just see it coming down the gully, and it was literally, you could just see it moving, it was just rolling over itself and just going every which way."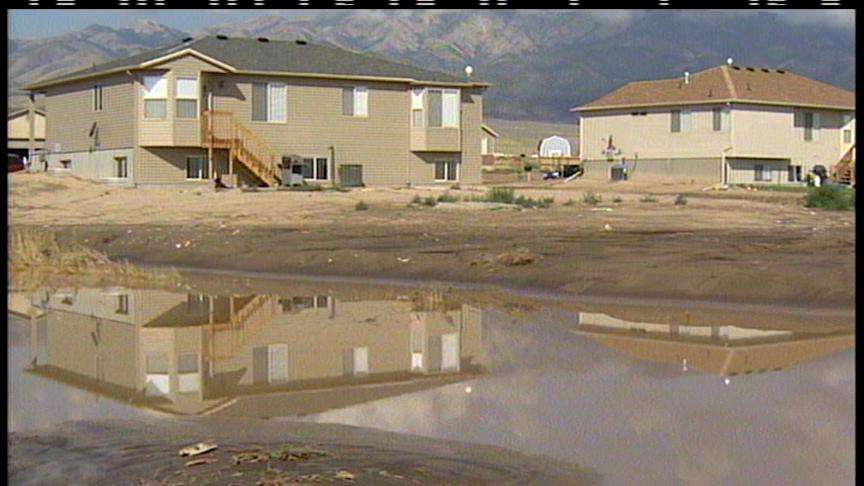 Bishop Lee Imlay saw the wall of water slam into the Burrola's house. The couple wasn't home. When Ed and Elaine Burrola came back from Provo, they found their recently finished basement a muddy mess. They say there was mud all over, and the water was knee deep.
The Kimbell Complex fire destroyed vegetation in the Stansbury Mountains, so there was nothing to hold the torrential down pour. The Little Reno subdivision, where the Burrola's live, took the brunt of the damage.
But moments after the mudslide, help arrived. Elaine says, "I didn't even look at the devastation. I just saw all these people down here helping, people I didn't even know, all of the neighbors, all of the people from our ward."
Plus, dozens of firefighters who came off the fire lines. "A lot of good people came together to help them big dig out, and they'll be here today help them clean up." says Bishop Imlay.
"I just thought this can all be replaced. Nobody was hurt. How wonderful this is people, coming together," says Elaine.
The Southern Baptist Disaster Relief Organization is going to be stepping in and helping them out. The couple doesn't have flood insurance, so they need all the help they can get. It should take a day or so to clean the basement, and two to three days to clean the street.
×
Related links
Most recent Utah stories