Estimated read time: 2-3 minutes
This archived news story is available only for your personal, non-commercial use. Information in the story may be outdated or superseded by additional information. Reading or replaying the story in its archived form does not constitute a republication of the story.
John Hollenhorst ReportingThe fire boss commanding the battle against the huge Milford Flat fire said today he hopes, but can't guarantee, that it will be contained within 10 days or so.
He's the point man for reinforcements that took over today, a so-called Type One Incident Management Team.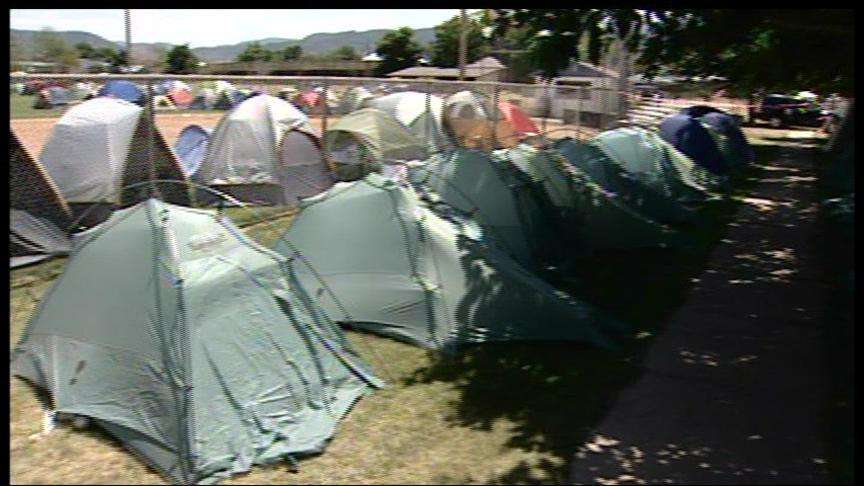 They are the pros, supposedly the best-trained and most experienced firefighters that get called in on the highest priority fires. And this one is the second highest-priority in the country.
They're coming from all over to join one of four similar tent cities in the West. These are firefighting hand crews and fire engine operators. People who fight wildfires all summer for a living.
Ryan Montoya, a New Mexico firefighter, told us, "It feels like you've accomplished something at the end of the day, [you] feel pretty good about yourself. [They] got a good hard day's work out of you."
It's not uncommon for them to work 16-hour days. They clean up in a semi full of showers. Sometimes. And sometimes they actually sleep in the tents.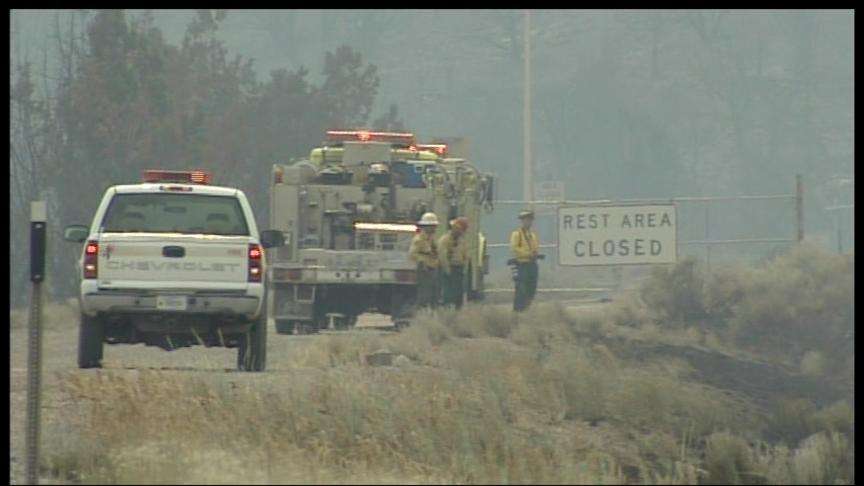 Albert Newman, an Arizona firefighter, said, "It depends on the fire situation. Sometimes we'll hike in and just have a small backpack with whatever gear. We'll sleep out in the dirt with a poncho. But it varies. Sometimes you sleep in the engine, whatever it takes. It's a lot of dirt."
Some are government employees, some work for private contractors. What they have in common is a desire for action. It helps pay the bills. One told us he hopes this fire keeps them busy for two or three weeks.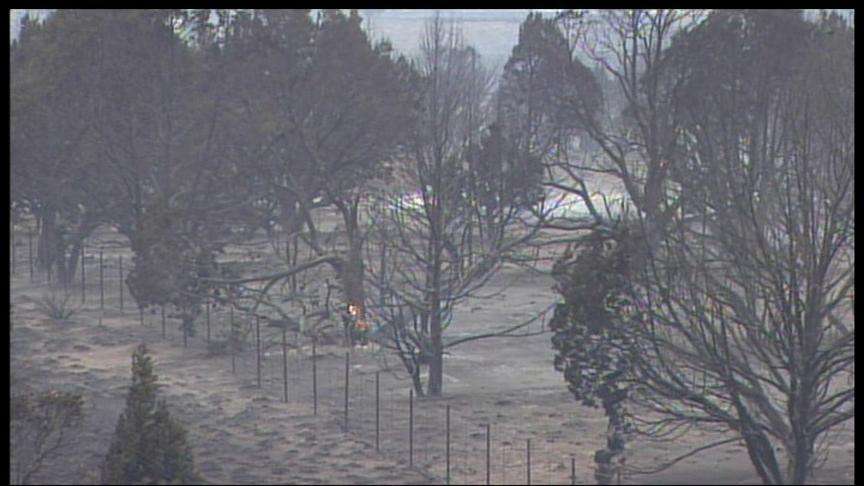 But they know fire is unpredictable. And that affects the way they approach what is, basically, just a job.
"Oh, it's safety always," Montoya said. "Always be heads up for safety, because you never know. It's pretty dangerous out there."
And this big fire that brought them to Utah? They've been in the game long enough to know, this one is something else.
Newman told us, "Two-hundred-thousand acres in a couple of days is a lot of fire."
We asked if it scares him at all. "I wouldn't say it scares me," he answered. "I have respect for it. But I'm not scared. Yet."
×
Most recent Utah stories