This archived news story is available only for your personal, non-commercial use. Information in the story may be outdated or superseded by additional information. Reading or replaying the story in its archived form does not constitute a republication of the story.
WEST JORDAN — They say lightning never strikes the same place twice, but tragedy is not so forgiving.
Take Cozi Ferree, who is no stranger to sorrow. She has seen two different sides of murder.
Ferree's second-oldest son was charged with murder in 2005. Her daughter-in-law was brutally murdered just a few years later.
She is startlingly pleasant as she speaks of the blows she's been given, occasionally cracking a smile, allowing a laugh.
The murders of Rex Edwards and Christopher Roe
She knew her son, Zachary Hain, was on a precipice following his diagnosis of schizophrenia. There were rumblings before the storm.
For Ferree, the change in Hain was evident. You can see it in pictures. There he is at 18, a high school senior, smiling, thin, eyes bright. She pulls out another photo from years later. His cheeks are slightly paunched and sallow; his eyes look emptier, dim even.
---
One time he tried to strangle me. Another time I woke up and he was standing over me with a knife and said: 'Today's a good day to die, Mom.'
–Cozi Ferree
---
But the changes went beyond the physical.

"He was getting violent," she said.

All of the brothers began to sleep with baseball bats or some form of protection under their beds.

"One time he tried to strangle me," Ferree said. "Another time I woke up and he was standing over me with a knife and said: 'Today's a good day to die, Mom.'"

Her greatest fear was that he would kill someone. But in some strange way, she figured it would better be her than anyone else.

"I shouldn't say this, but I always felt I'd much rather him kill one of us than a neighbor or a stranger," she said. "So when that day took place, it was like the worst thing that ever happened."

That day was Sept. 2, 2005, when Ferree got the phone call that her son had been arrested in connection with the stabbing of two men — Rex Edwards and Christopher Roe. Roe died at the scene, Edwards succumbed to his injuries seven days later.

"It was just surreal," she said. "I couldn't believe it. I dropped down on the street. I couldn't say anything. It was a state of shock."

Her first instinct when she heard the news was to get her son his medicine. And then? "The anger set in."

"We tried so hard," Ferree said, referring to years she spent trying to get him proper medication and treatment. "They kept telling us, 'He's just not hospital material yet.' I called and said, 'Is he hospital material now?' Two lives didn't have to be lost. There was no help."

![](http://media.bonnint.net/slc/2490/249004/24900492.jpg) **Left:** Zachary Hain, pictured in his senior photo. **Right:** Zachery Hain's booking mug taken after his arrest for aggravated murder in September 2005.

She said Zachary Hain was diagnosed with schizophrenia at age 17. For several years he refused to believe he was mentally ill.

He tried to ignore the diagnosis and live a normal life. He played football and soccer. He graduated from high school. Still, it got worse. He started saying strange things. One day, he was Genghis Khan and a ruler of 600,000. The next he was the man (Mike Tyson) who bit off Evander Holyfield's ear.

"There were voices Zach heard. There was the purple one, the yellow one. The nice one, the mean one. The soft one, the angel one, the devil one. They were all so real to him. And there were lots of them," Ferree said.

The family videotaped Zachary shouting into thin air, trying to pinpoint which one was keeping him awake.

It was a struggle after Zachary reached the age of 18 and had to consent before he could be medicated. He was put into the Medicare system and was being treated by Valley Mental Health, but Ferree said the medication he was given wasn't enough.

Eventually, he met a girl, Dolores, who also suffered from schizophrenia and the two moved in together. The night Roe and Edwards were killed, voices had told Zachary Hain the men were going to try and hurt Dolores.

His understanding of what he is accused of doing changes and shifts. Most recently, he told Ferree he was trying to protect a little girl.

"He knows he killed them. I don't think he remembers why," Ferree said.

Zachary Hain was charged with two counts of aggravated murder, a capital offense, but has been found mentally incompetent to stand trial. He is in the process of being civilly committed.

"I cried for years," Ferree said. "Sometimes, I still do. It took me probably four years where I didn't cry every day. By the time I got to that point where I wasn't crying every day, Kim was killed."

The murder of Kimberly Hain

Kimberly Hain married the oldest of Ferree's five sons, Patrick, and the couple had two children. On May 22, 2009, Kim Hain, 33, was found brutally beaten to death in her bedroom. It was her children who found her, and they waited patiently until their father got home.
---
By the time I got to that point where I wasn't crying every day, Kim was killed.
–Cozi Ferree
---
"I was just so devastated all over again," she said. "But this time it was added to the pain my son was feeling and the fact that my grandkids found her."
The night before, Ferree and Kim Hain had planned the family's trip to Park City. Her parents were coming in from California. Ferree's youngest son, Ben, was about to graduate. Ferree got home following her night shift that morning in May and left her phone in the basement.
When she checked it a short time later, there was a call from her son Patrick.
"He said: 'Mom, there's something really wrong over here. You've got to call me and call me now,'" she said. "When I heard his voice on there, I knew it was something really bad."
Patrick, the oldest, had always been fiercely independent and never relied on anyone for help. She called back immediately, not knowing that the police had taken his phone by then. Her then-ex husband drove over to the home and called with the news that Kim Hain had been murdered.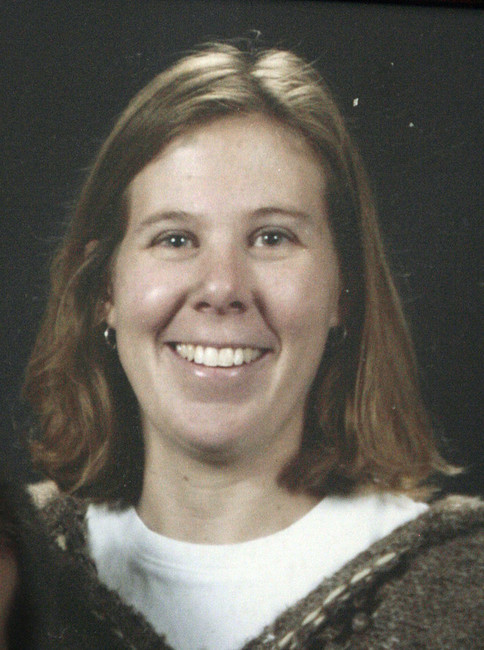 "I can't believe this is happening again," she remembers as the first thought that came to her mind.
There was a period of time when the police would spend 10 to 12 hours interviewing Patrick Hain, leading him to wonder if they were going to try and charge him in his wife's death. She said the media speculated as to whether there could be two murders in one family or whether Kim Hain's slaying was in retaliation for the deaths of Edwards and Roe.
"When I first told Zach what happened, almost the first thing he said was, 'Is it because of me?' and that almost broke my heart that he would think someone would kill her because of what he had done," she said.
The day Kimberly Hain was killed, the family set up their command center in the home of the neighbors, the Vuksinicks. Their son, Martin Vuksinick, Jr. sat and cried with the family. Days later, he would be arrested in connection with the beating death of Kimberly Hain. He pleaded guilty to aggravated murder, a first-degree felony, in December and was sentenced last month to 20 years to life in prison.
"It was nice to have that over," Ferree said. "I miss her. I loved her. She was my first daughter. Kim was a tomboy, but she had long hair. We got along pretty darn well."
As hard as it was to lose a daughter-in-law, it was harder still to watch her son and grandchildren lose their wife and mother.
"When you see your kids are hurting, it tears your heart out," she said. "That was the thing that Patrick had the hardest time recovering from, was seeing her face beaten and battered. He would tell me that he couldn't take it anymore, that he just didn't know when it was ever going to end. He was so traumatized by it. Just watching his pain was beyond belief."
Reaching out
In the midst of her family's heartache, Ferree reached out to Vuksinick's mother, Cheryl.
"People want to blame you for raising such terrible children and I know she didn't do a terrible job," she said. "She was a good mom. She tried to get the help that he needed just like I did. It wasn't our parenting skills that caused our children to commit the crimes."
She said Cheryl Vuksinick had to endure worse, as she and Kim Hain had been best friends. If there is a silver lining to all that she has been through, it's that ability to empathize.
"I have a lot of friends, neighbors and a lot of acquaintances who have been through similar things and don't think I'd be as good of a shoulder to cry on if I hadn't been through some of these things myself."
The strength that sustains Cozi Ferree comes from God. She called it cliché, but was obviously sincere.
"My belief in the life hereafter," she said, citing the various elements of her faith that provide comfort. "Knowing that we'll see (Kim Hain) again. Knowing that my son who is mentally ill will be judged differently because he was mentally ill and that they'll both be made whole."
"Unfortunately, death is the hardest on those left behind. On the living," she added.
Ferree hopes to advocate for the mentally ill someday.
"When I'm less emotional," she said.
In the meantime, she keeps crying.
"Mostly in the car. So, watch out," she said.
-----
Story written by Emiley Morgan with contributions from Jed Boal.
×