This archived news story is available only for your personal, non-commercial use. Information in the story may be outdated or superseded by additional information. Reading or replaying the story in its archived form does not constitute a republication of the story.
SOUTH SALT LAKE -- The husband and daughter of slain South Salt Lake book dealer Sherry Black spoke publicly Monday for the first time since her death in a recorded interview released to media outlets.
Earl Black had little to say about his wife's killer.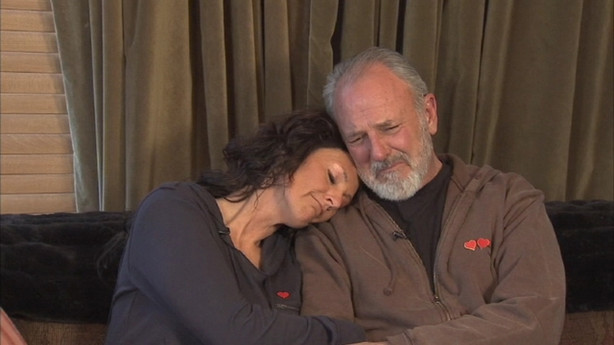 "About all you can do is let God sort him out," he said. "I'm not going to waste my life on him."
Heidi Miller found it hard as well to express her feelings about whoever stabbed and beat her mother to death Nov. 30 at the family's South Salt Lake business, B&W Billiards and Books.
"Anybody that could do that, do something as brutal as they did to my mom, there's nothing I could say that would mean anything to them," she said. "I'm actually sad for him."
Sherry Black, 64, was the mother-in-law of Larry H. Miller Group CEO Greg Miller. Police say they do not have a motive or suspect in her killing.
Earl Black said the family plans to close his wife's business, which dealt mostly in rare LDS books.
Candlelight vigil
for Sherry Black
Thursday, Feb. 3, 7-8 p.m.
3466 South 700 East
South Salt Lake City
"We do plan to sell the books, but we're not going to have a fire sale," he said.
The interview was released as the family pushes to keep the case in the public eye. They have put up a billboard on the 600 South off-ramp in downtown Salt Lake City, started a website to solicit tips and had the case featured on the America's Most Wanted website.
A candlelight vigil is planned Thursday at the bookstore at 7 p.m.
Anyone with information can also call 1-800-CRIME-TV or South Salt Lake police at 801-412-3633 or email crimetips@southsaltlakecity.com.
E-mail: pkoepp@desnews.com
×
Related Links
Related Stories