Estimated read time: 2-3 minutes
This archived news story is available only for your personal, non-commercial use. Information in the story may be outdated or superseded by additional information. Reading or replaying the story in its archived form does not constitute a republication of the story.
Jed Boal Reporting This time of year, not far above our sphere of awareness, birds are busy learning to fly. They're in our neighborhoods and even on Temple Square, and sometimes they crash and need help.
A couple of days ago, we gave you a progress report on the flight school of the peregrine falcons of Temple Square. Yesterday, a smaller falcon, an American kestrel, crashed on South Temple. But quick action landed him in rehab.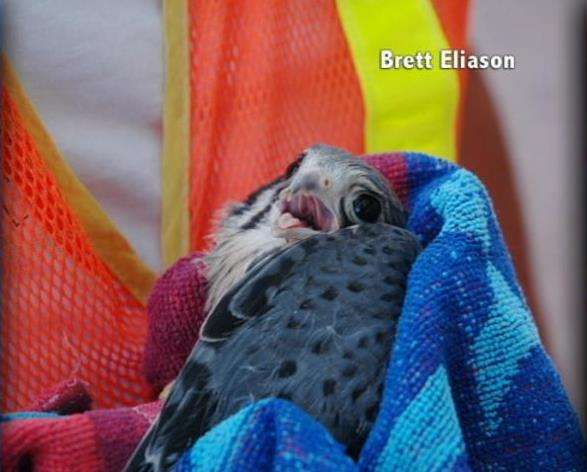 These American kestrels experienced some trauma during the last few days. But Tazia Vickrey is sure they'll fly back in the wild before too long. She works with Tracy Aviary as a certified bird rehabilitator.
Vickrey says, "The parents obviously nested up there in one of the buildings, either on a ledge or on a small crevice. Then when they fledged, they fledged downtown."
The kestrels, also called chicken hawks or sparrow hawks, both landed hard near Temple Square.
"Suddenly this little raptor came and crashed into my windshield over here," says raptor rescuer Brett Eliason. He was sitting in his car with a colleague on South Temple when one of the little birds of prey crashed on his car. "Tried to keep cars from getting too close to scare him. Grabbed my cell phone and called the Tracy Aviary."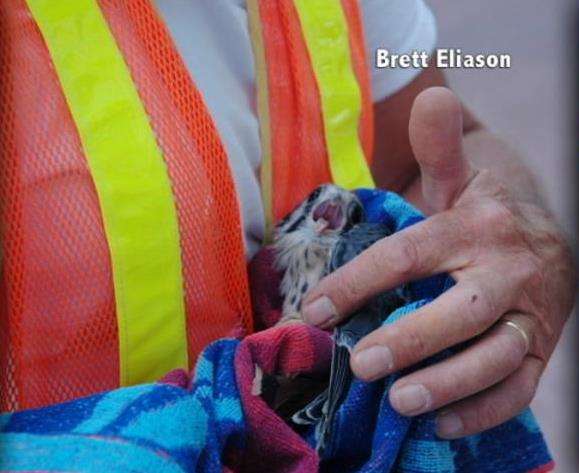 That's when the raptor rehabilitator and the DWR came to the rescue. Vickrey is busy this summer feeding thousands of bugs, fly larvae and mice to about 30 birds. "This is my sixth summer. I still feel like there's a lot to learn. Every bird is different, every story is different," Vickrey says.
Vickrey says she gets attached to the birds she rehabs, but the moment she truly loves is when she gets to release them back into the wild.
Twelve kestrels are earning their wings again. Four magpies, crows, robins and jays are getting their street smarts. "The best thing is being able to release it and thinking this bird would not have made it if we had not intervened and done our small part to get it back out there," Vickrey says.
Vickrey released two male kestrels up at Farmington Bay yesterday. She plans to release the rest of them in the weeks and months ahead.
×
Related links
Most recent Utah stories