Estimated read time: 4-5 minutes
This archived news story is available only for your personal, non-commercial use. Information in the story may be outdated or superseded by additional information. Reading or replaying the story in its archived form does not constitute a republication of the story.
MURRAY -- A grisly discovery in Arizona may finally bring some closure to a Utah family left wondering for months about the fate of a relative who went missing last year in Arizona on an ill-fated search for a legendary gold mine. Authorities outside of Phoenix have located the remains of a third person that may have been among the unaccounted for.
Official confirmation cannot be made until dental records are provided, but a wallet was found nearby with identification in it. Local family members believe the remains could be those of 49-year-old Curtis Merworth.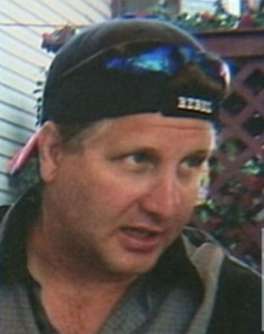 In July 2010, three Utah men failed to return after trekking into the Arizona wilderness on the hunt for the Lost Dutchman Gold Mine located in the Superstition Mountains approximately 40 miles east of Phoenix.
A break in the case came last weekend, when remains of two of the prospectors were discovered. But what happened to one man was still a mystery, leaving a Murray mother still waiting for answers.
"I've gone through a lot of stress," Carol Merworth said Wednesday. "We've cried and everything else. I want to find my son. I was hoping he was going to be alive but it doesn't look like he is."
Merworth and two companions Malcom Meeks, 47, and Ardean Charles, 66, disappeared last summer. The trio was not well prepared for the planned three-day excursion and two of men had medical conditions, she said. As is typical in that part of the Arizona desert, temperatures that week soared into triple digits.
Investigators with the Maricopa County sheriff's department are awaiting forensic and dental reports on the remains, said detective Aaron Douglas. But, he noted, there is some indication the bodies belong to two of three missing men, but declined to reveal anything specific. The sheriff's office isn't releasing further information until it receives "100 percent confirmation" of their identities, he said.
Merworth said Arizona authorities have contacted families of the two men but have not called her. "That makes me mad," she said.
She understands one of the bodies has gray hair matching that of Charles, a Native American, and the other black hair matching that of Meeks, an African-American. Her son has brown hair, she said. Charles rented a room in Merworth's Murray home and Meeks is a neighbor of her son's in Salt Lake City.
---
I've gone through a lot of stress. We've cried and everything else. I want to find my son. I was hoping he was going to be alive but it doesn't look like he is.
–Carol Merworth
---
"I don't have to beg people to go look for my son anymore. I feel relieved. I can bring him home," she said.
The area where the mine is believed to be located is filled with steep canyons, rocky outcroppings, cactus and heavy brush.
"They wanted to get rich," she said.
Angel Merworth, Curtis' niece, said he wanted to use the money to help his family. "He wanted to get rich to help the family out. He wanted to better everyone's life," she said. "He was always talking 'When I bring back the gold I'm going to give you this.' He was going to pass it all out."
Curtis Merworth had to be rescued in the same area last year when he got lost and called for help on his cell phone. He was hospitalized with dehydration.
On this trip, she said, the trio left Utah with sleeping bags, some food and six jugs of water. They planned to camp or sleep in the car, but did not take a cell phone.
Merworth said she last saw her son the day he headed to Arizona.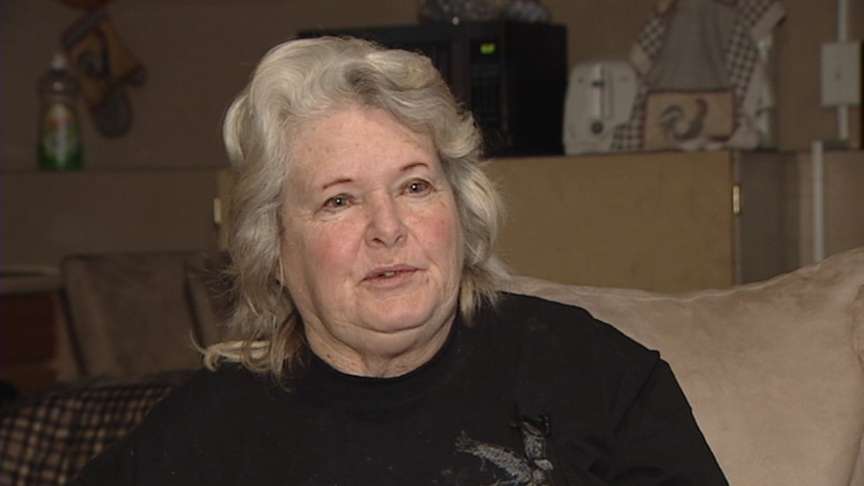 "I didn't want him to go. I had a premonition. God told me if he went, he's not coming back. I begged him not go. But he went," she said.
The men's vehicle was found at a trailhead in Lost Dutchman State Park on July 11, about a week after they were due home. Rescuers scoured the mountains on horseback and by helicopter for six days before the searing heat forced them to scale back and eventually call off the search.
The Lost Dutchman mine has drawn prospectors of all kinds for more than a century. Fabled as a mother lode mined by a Mexican family in the 1840s before being lost, it was supposedly rediscovered by a German immigrant named Jacob Waltz and a partner in the 1870s.
The partner was killed by Indians (or possibly Waltz himself, according to a history on the state park website). Waltz purportedly hid stashes of gold before returning to Phoenix, where he died in 1891. Searchers have tried in vain to find the mine ever since.
Merworth said she doesn't have the means to bury her son. She set up a memorial fund* at Credit Union One, 3226 S. Main, in Salt Lake City. The branch also has cans on the counter for patrons to donate.
-----
Story compiled with contributions from Jasen Lee and John Hollenhorst.
---
*ksl.com has not verified the accuracy of the information provided with respect to the account nor does ksl.com assure that the monies deposited to the account will be applied for the benefit of the persons named as beneficiaries. If you are considering a deposit to the account you should consult your own advisors and otherwise proceed at your own risk.
×
Related stories
Most recent Utah stories