Estimated read time: 2-3 minutes
This archived news story is available only for your personal, non-commercial use. Information in the story may be outdated or superseded by additional information. Reading or replaying the story in its archived form does not constitute a republication of the story.
Alex Cabrero Reporting School is out, the weather is nice, and already kids are looking for something to do. For many, that means one thing: summer camp. In Tooele County, the sounds coming from Camp Wapiti are enough to make anyone smile.
Like almost any other summer camp, there are a ton of things to do at Camp Wapiti. There's swimming, adventure challenges, hiking and more. Today, though, these campers got to see something a lot of kids don't usually see, but after what they've faced, it doesn't scare them one bit.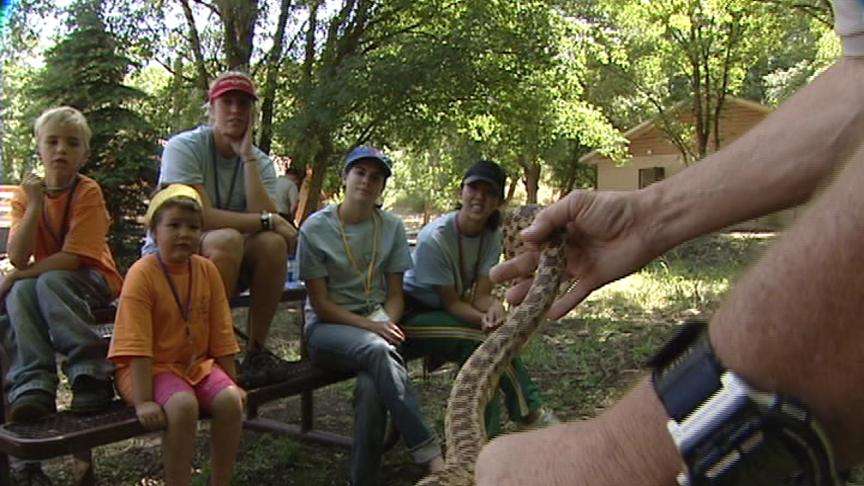 Put a no-legged, slithering reptile in front of any kid, and you'll usually get the kind of reaction Sara Tesch had. Six-year-old Sara says, "The snakes were a little scary." It's not everyday 4-, 5-, and 6-year-olds can get so close to a snake, a turtle or an alligator.
Thanks to Utah's Division of Wildlife Resources and Officer Ray Loken, though, these children got to see some of nature's pets that wouldn't make very good house pets. Ray Loken of the DWR says, "Anytime I can educate them about wildlife and wildlife species, it always does me a lot of good."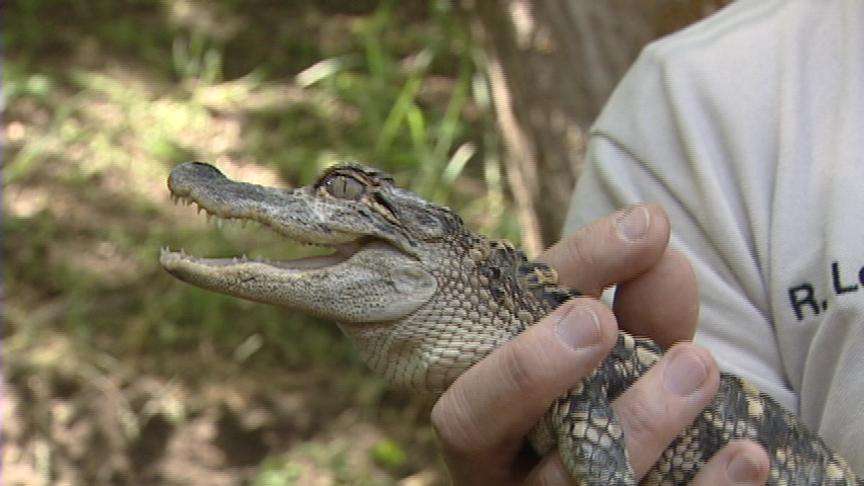 But for all the good officer Loken is getting, he has no idea how good this is for these children. Marci Tesch, Sara's mother, says "It's just good, and I'm grateful she's here, and that she can have fun and not worry about all the medicine and all the things she's done."
Sara, just six years old, has cancer and like so many of the children who are at Camp Wapiti this week, every day is a special day. "They've all been through some tough times, and so we like to do something that would lift their spirits a little bit," Loken says. Even if it means coming face to face with a snake. Marci Tesch adds, "It's just good to be able to laugh and have fun and not worry about it."
The children who have cancer were also allowed to bring their siblings to Camp Wapiti so they can share this fun together.
×
Most recent Utah stories