Estimated read time: 2-3 minutes
This archived news story is available only for your personal, non-commercial use. Information in the story may be outdated or superseded by additional information. Reading or replaying the story in its archived form does not constitute a republication of the story.
NBC's Kristen Dahlgren ReportingThe world's largest aquarium opened today with more than one hundred thousands animals in eight million gallons of water and a viewing window that's over twenty feet tall.
For the lucky few who got a sneak peek at the new georgia aquarium, it was with wide eyed wonder.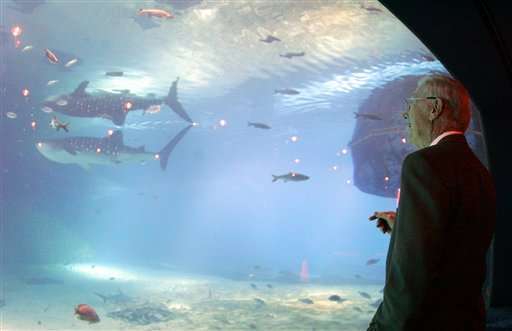 Sound John Lee Visitor: "This is like amazing, fascinating."
Looking back were some of the world's most impressive sights, like the two whale sharks- gentle giants nicknamed Ralph and Norton. Whale sharks are the world's largest fish -- they could grow to some 40 feet -- and already they are a big deal to the aquarium's littlest visitors.
Sydney Williams, Visitor: "It was one of the most amazing things I have ever seen."
The whale sharks are among a hundred thousand fish at the aquarium. They were flown from Taiwan, but each fish has a story. Niko and Gaspar are beluga whales that used to live in an amusement park in Mexico City. Today their health has improved and they make their home in one of 60 habitats at the aquarium.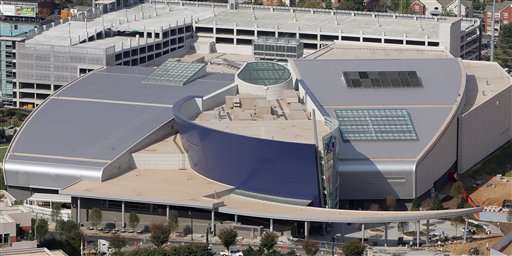 The wonders are all around, like the six million gallon tank made with Atlanta tap water and something called "instant ocean," the huge viewing wall that is two feet thick, and the fact that it all came largely from one man's donation. Bernie Marcus is a cofounder of home depot who donated a dream and 200 million of his own money.
Bernie Marcus, Benefactor, Georgia Aquarium: "Everybody loves aquariums. So I said, 'Let's build the biggest aquarium in the world as a payback to the people in this state who made me what I am today.'"
Now Marcus's dream is shared by many millions who will now get to see under the sea in a way they never could before.
×
Related links
Most recent U.S. stories