Estimated read time: 2-3 minutes
This archived news story is available only for your personal, non-commercial use. Information in the story may be outdated or superseded by additional information. Reading or replaying the story in its archived form does not constitute a republication of the story.
Sandra Yi ReportingPolice say road rage led to a shooting in a South Salt Lake neighborhood. Someone shot a man in the back outside an apartment complex, and police say the attackers had followed him there.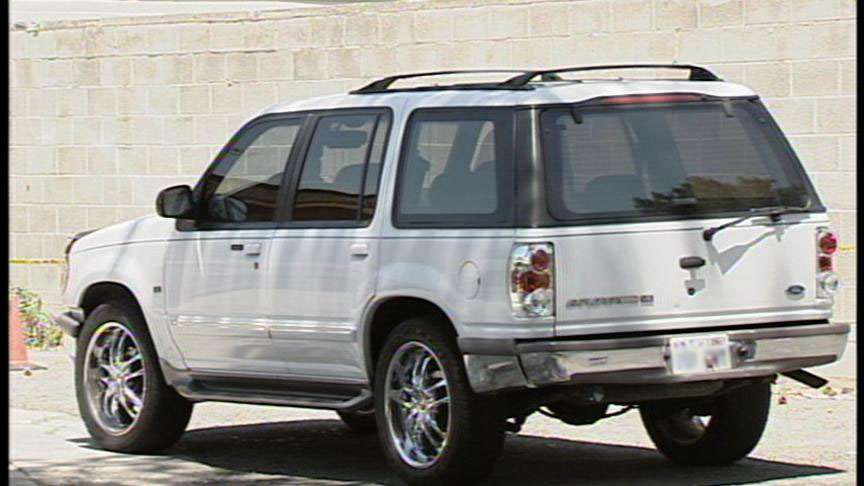 The man's brother saw it happen. The victim's brother lives in the apartment complex. The victim drove there, and then he parked his Ford Explorer. The suspects followed him and shot him in broad daylight just around 2:00 this afternoon. Police say this appears to be random, and that road rage started it all.
The victim, 21-year-old Marcus Bucio, was at the bank on 3300 South and State Street. He called his brother Antonio and said the suspects were yelling at him, asking him if he wanted to fight. He then drove to his brother's apartment at 3600 South and 900 East.
Antonio came outside and saw the suspect shoot his brother once in the back. He says he couldn't believe it. Antonio said, "And they say 'If you wanna fight with us, come back, get down,' and he was driving and then they started to follow him and that's when he called me and said 'I have this problem.'"
Witness Eric Jappsen said, "I guess I'm not, I'm not completely shocked, you know. Just these things do happen. But it's a little unnerving that it happened right outside my front door."
Sgt. Rex Mulholland of the Salt Lake County Sheriff's Office said, "This shows, if this is in fact a road rage incident as it appears, it shows the danger of road rage incidents. And we encourage people if they get involved in a road rage incident or have a motorist who's upset with them to not continue, to avoid altercations, don't go back and forth, avoid the incident if at all possible, call police on your cell phone."
Marcos was taken to the hospital in fair condition. He's expected to be OK. Witnesses say small children were playing outside just 15 minutes before the shooting. They're grateful the kids didn't see the shooting.
Witnesses say the suspects drove out of the complex and headed north on 900 East. Police are looking for two men and a woman. They were driving an older model dark blue Cadillac. Anyone with information is asked to call Salt Lake County Sheriff's Office at 743-7000.
×
Most recent Utah stories