Estimated read time: 2-3 minutes
This archived news story is available only for your personal, non-commercial use. Information in the story may be outdated or superseded by additional information. Reading or replaying the story in its archived form does not constitute a republication of the story.
Keith McCord ReportingThis Memorial Day weekend has new meaning for three Utah women who just met each other a few weeks ago. They are connected by a tragedy that occurred 30 years ago on an island in the Atlantic Ocean.
Karen Tafuri, Cindy Guffey, and Julianne Baham are meeting for the very first time. All three live in Utah, and they share something that's been very difficult to talk about for the past three decades.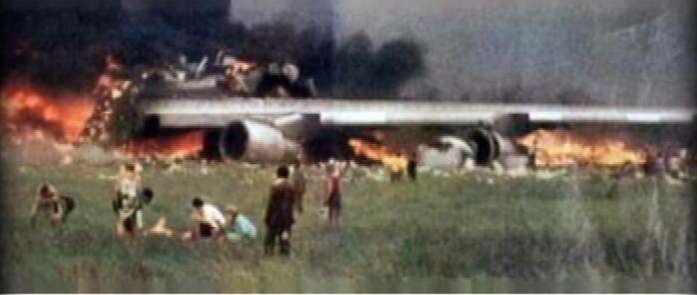 Back in March, Karen Tafuri of Park City told us about her mother and friend who died when two 747s collided on a foggy runway on the island of Tenerife, near the coast of Africa in 1977. The accident claimed the lives of 583 people; it remains the world's most deadly airline disaster.
Karen had learned that a special 30th anniversary memorial service would be held on the island and was invited to speak. She did so, and a monument honoring the dead was also dedicated that day.
Cindy and Julianne saw that story on KSL and eventually contacted Karen because they, too, had relatives who died in the disaster. Julianne lost her grandmother; Cindy's mom and aunt died. After numerous calls and e-mails, the women finally met; they asked us to join them.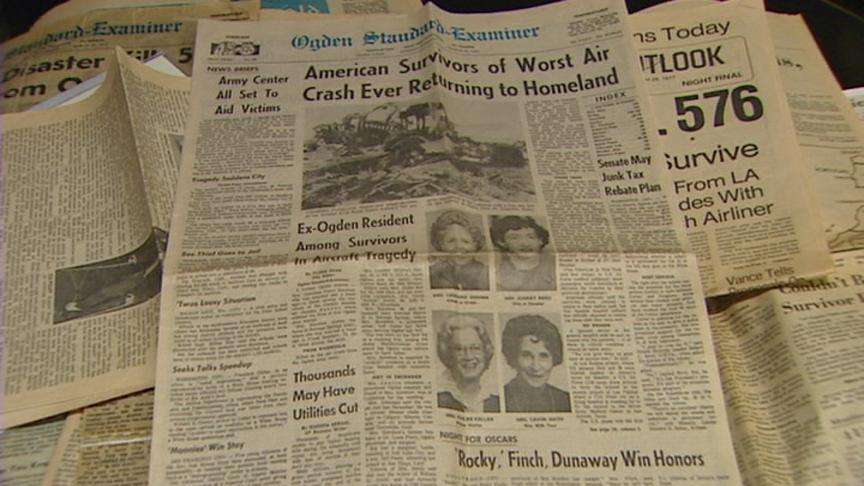 They shared stories and looked at magazine and newspaper articles that they had saved all these years. Finally meeting brought them comfort.
Julianne Baham, whose grandmother died in the crash, says, "Like when were talking on the phone, it's like this is the first time that I've been able to voice these feelings that I've had about it all these years."
Cindy Guffey, whose mother and aunt died in crash, says, "It's hard to think about it because it brings back a lot of hard memories, but on the other hand it's nice to talk to someone who knows exactly how you feel and what you've been through."
All three have had 30 years to try to analyze what happened and all still have some of the same questions that can never be answered... Baham asks, "I always wondered: Was she killed instantly, where was she sitting on the plane, did she die from the fire or smoke?"
Julianne and Cindy were happy that Karen attended the recent ceremony and are glad that something was finally done to honor those who died.
Guffey says, "I don't know that I ever expected it to ever happen, but I was surprised and thrilled that they were doing something."
Three women with an unusual common bond: the heartbreak of a tragedy a long time ago, so far away. And now, they share a new bond, a bond of friendship.
×
Related links
Most recent Utah stories