Estimated read time: 2-3 minutes
This archived news story is available only for your personal, non-commercial use. Information in the story may be outdated or superseded by additional information. Reading or replaying the story in its archived form does not constitute a republication of the story.
Do you have a great tip to "Surviving the Season"? Let us know by emailing MorningShow@ksl.comCoco Warner reporting
Okay-- you still have some time before the first big storm hits, to try and get your yard ready for winter.
There are several things you can do to help insure that come next Spring-- your lawn, plants and trees will be in good shape.
For the next month, we will be giving out tips on how to survive the season. Today, we're doing some yard work!
Bees and blooms are getting ready to call it a day. It's that time of year...
Julie Rabb, Red Butte Garden: "You want to make sure and take out your annuals that were planted in your garden throughout the summer and compost those."
A lot of people think it's okay to leave their leaves on the ground to act as a natural mulch-- but actually, it can be dangerous for your plant beds.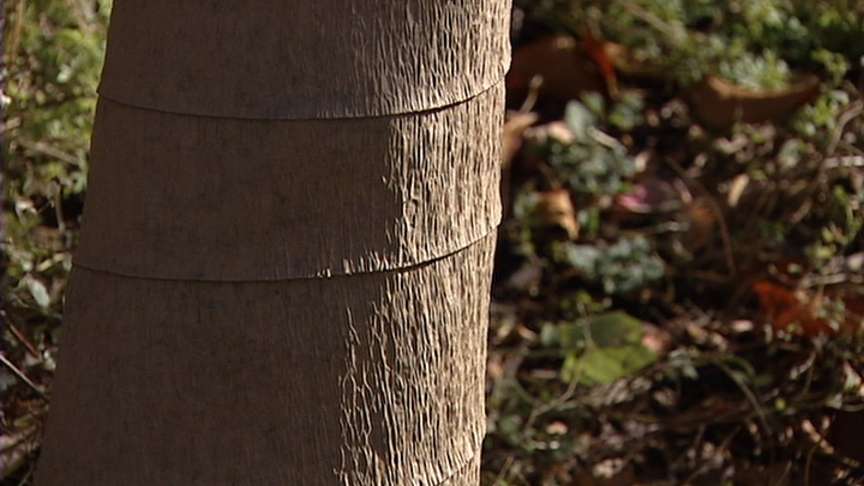 Julie Rabb/Red Butte Garden: "Actually, if you don't get out and rake up your leaves, you are promoting disease and ground rot in your plants."
So yes, get around to raking up and bagging your leaves. You may also want to think about wrapping the trunks of your trees. At the Red Butte Garden, they use craft paper to protect their trees from porcupines and deer.
But there's also old man winter to consider...
Julie Rabb/Red Butte Garden: "At night your trees will get so cold that once the sun hits them in the morning, even if there's snow around them-- it actually deflects the heat right onto the trunk and it expands-- it can cause cracks and damage your trees."
If you have any trees or shrubs that have very vertical leaves-- think about encasing them in burlap to protect against the snow.
Julie Rabb/Red Butte Garden: "After a really good storm-- go out and shake those branches so you don't have any breakage."
So, if you were to make you're to do list:
Rake and bag your leaves.
Remove your annuals.
Wrap the trunks of your trees.
Cover trees and shrubs with burlap that may break under heavy snow.
Remember to call your city to pick up what you want to throw away-- so they can make compost out of it.
×
Related links
Most recent News stories