Estimated read time: 1-2 minutes
This archived news story is available only for your personal, non-commercial use. Information in the story may be outdated or superseded by additional information. Reading or replaying the story in its archived form does not constitute a republication of the story.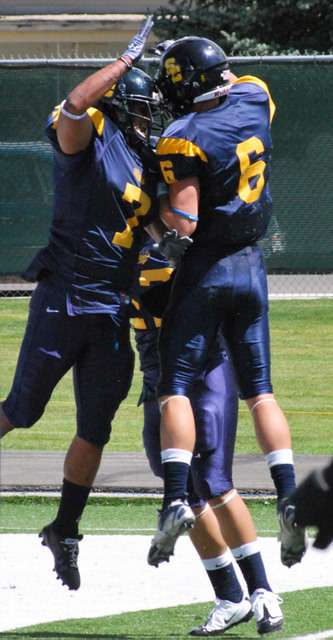 EPHRAIM -- Eighth ranked Snow College coasted to an easy victory Saturday in its season opener at home against Columbia Basin 80-6.
The Badgers were taking on a team that is a start-up program making its collegiate debut. Its roster size is only 43 players compared to Snow's 125. Snow, however, was excited to just get a game under its belt.
"Positive is our players got to get out on the field and get some live reps," said Head Coach Steve Coburn. "Really none of the guys out there were ones we really relied on last year and now we have that to build on."
Most of the Badger offense hasn't started a game since 2007. Sophomore quarterback Colter Smith (Ogden High) was making his first start in six years dating back to when he was in high school.
The offense had 570 total yards, 398 on the ground. Travis Zacharie led the running game with eight carries for 123 yards and three touchdowns. Smith completed nine of his 16 passes for 136 yards and four touchdowns.
"We still have some things we got to work on," said Smith. "Overall we got the passing game going and the run game and just got the jitters out mostly."
The Badger defense only allowed 75 total yards to Basin and had four sacks for a loss of 27 yards. Defensive lineman Al Lapuaho (West Valley) led the way with four tackles and linebacker Jordan Riveria contributed three tackles.
"I liked the way the our defensive line played, even though it's a young group," said Coburn. "Other than that touchdown, we kept them out of the end zone."
Snow will have its bye week next Saturday and will be preparing to play 17th ranked Georgia Military on the road on September 11th at 11 a.m.
×
Most recent Sports stories