This archived news story is available only for your personal, non-commercial use. Information in the story may be outdated or superseded by additional information. Reading or replaying the story in its archived form does not constitute a republication of the story.
TAYLORSVILLE -- A man who was found shot in the head late Thursday night is now being called a victim of murder. On Friday, police announced they have a person of interest in the case.
Police say they want to talk to 31-year-old Steven Lee Sanchez. They say they believe he may have information about what happened at a duplex Thursday night.
Neighbors called police to the duplex near 2200 West and 4500 South around 10 p.m. Officers found the body of 29-year-old Steven Norman. He had been shot in the head and left outside the home. He was pronounced dead at the scene.
Friday morning the street was still blocked off, covered with crime tape, as investigators worked to piece together what exactly happened.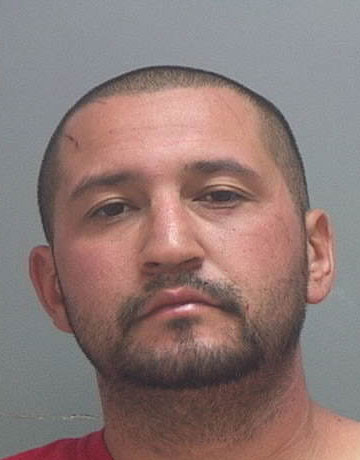 "The only thing I can really tell you is that there was some kind of altercation or incident that took place inside the home," said Sgt. Corey Snodgrass with the Taylorsville Police Department, "and there was a shot that was fired inside the house."
Police believe Norman and three other identified people were inside the duplex when at least one shot was fired.
Police do have one person they are trying to locate in relation to the case; that man is 31-year-old Steven Lee Sanchez. They say he may be driving a blue Chevrolet Tahoe with plate number Z70 8GM.
"This is just a person of interest in the case," explained Snodgrass, "someone we want to talk to."
Police would not comment on the relationship between Norman and Sanchez, or if Sanchez was at the house at the time the altercation or shooting occurred. They say, at this point, he is not being named as a suspect.
Neighbors living next to the crime scene say, as far as they know, the Norman family didn't have any obvious enemies. But then again, they also say the family has only been living at the duplex for about two months.
Neighbor Floyd Wilkes said, "From my observation, I knew them to be a perfectly ordinary family. They have a beautiful 3- (to) 5-year-old daughter who rides her bike up the street."
As Wilkes left for work Friday morning, he was hopeful police would be able to locate his neighbor's shooter soon. In the meantime, police are reassuring the neighbors that the street is safe.
Snodgrass said, "I don't think neighbors have anything to be concerned about at this point."
Police say they don't have any indication that this shooting was gang-related, but that they are looking into the possibility. They ask that anyone with information about what happened or about the whereabouts of Steven Sanchez to call their department at 801-955-2000.
------
Story compiled with information from Shara Park and Randall Jeppesen.
×
Photos
Related Stories