Estimated read time: 2-3 minutes
This archived news story is available only for your personal, non-commercial use. Information in the story may be outdated or superseded by additional information. Reading or replaying the story in its archived form does not constitute a republication of the story.
SAN DIEGO (AP) -- Kevin O'Connell completed his first 12 passes and ran for a touchdown to lead San Diego State to a 31-10 win Saturday night over Brigham Young.
San Diego St. (2-3, 1-1) never trailed and won their first Mountain West Conference game of the season in front of 41,680 at Qualcomm Stadium. The win ended a four game losing streak to BYU (1-3, 0-2).
San Diego State finished with 508 yards of offense as O'Connell completed 21 of 31 passes and helped lead the Aztecs to 14 third-down conversions in 20 tries.
BYU quarterback John Beck finished 25 of 49 for 261 yards and two interceptions.
The Cougars never recovered after falling behind 17-3.
After a scoreless first quarter, San Diego State went ahead 7-0 with 8:57 left in the second. A 26-yard run by Lynell Hamilton set up O'Connell, who scored on a keeper on third and goal from the 7.
Garrett Palmer kicked a 30-yard field goal to put the Aztecs up 10-0 with 5:54 left in the half.
After BYU's Bryan Kehl recovered a fumbled punt return on the Aztecs' 40, Jared McLaughlin hit a 34 yard field goal to get the Cougars back within seven.
The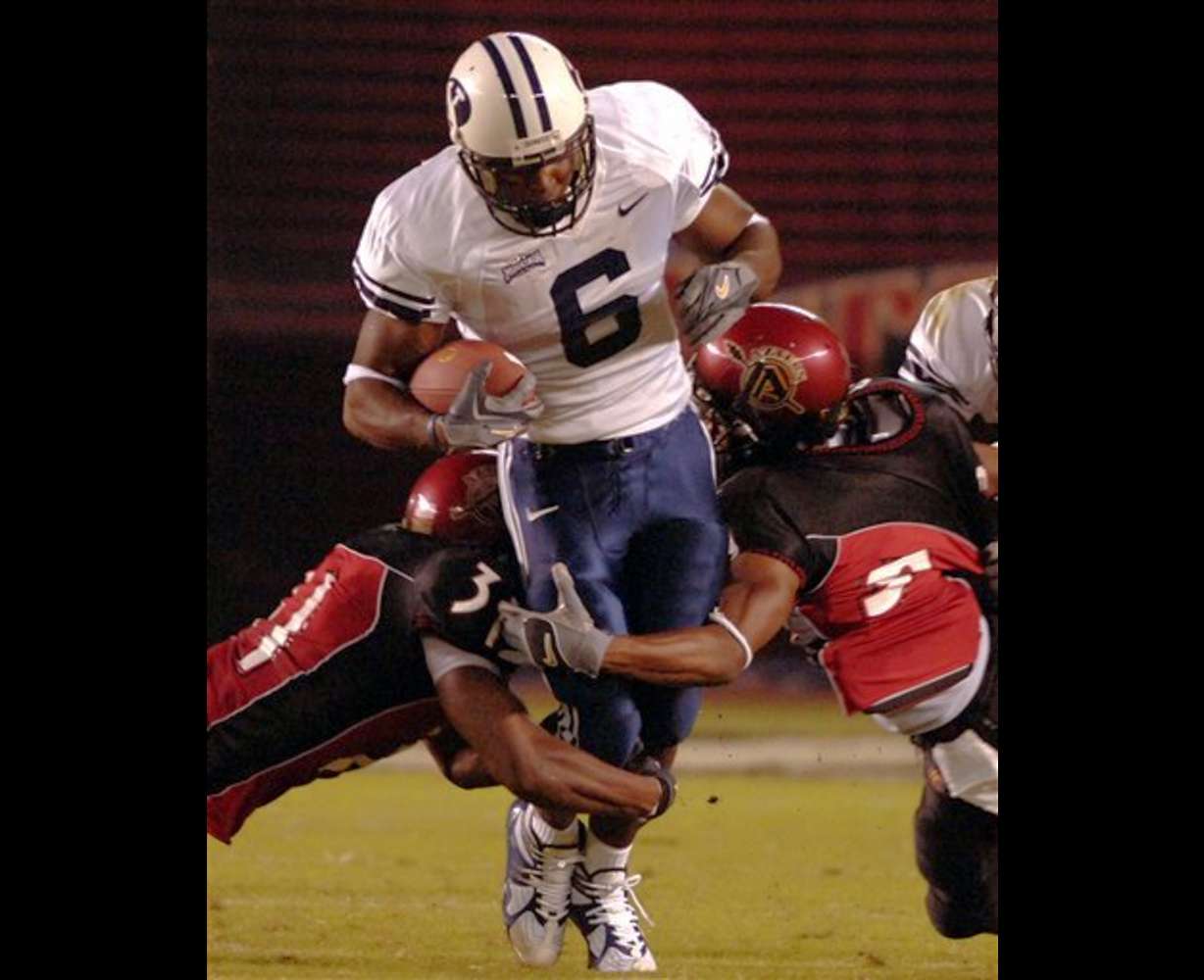 Aztecs answered on their next possession as Hamilton capped a 15-play, 76-yard drive with a one yard touchdown run for a 17-3 lead.
San Diego St. extended the lead on its second possession of the second half, scoring for the fourth time in four tries from inside the 20. On first and goal from the 4, Brandon Bornes plunged into the end zone for a 24-3 Aztec lead.
BYU opened the fourth quarter with Naufahu Tahi scoring on a one yard touchdown run, but the Aztecs extended the lead to 31-10 two minutes later with a 90-yard drive capped by Hamilton's 6-yard TD run.
With 9:42 remaining, the Aztecs' defense held BYU on fourth and three from the Aztec six yard line.
SDSU ran 3:49 off the clock, before BYU gained possession with 5:53 remaining. BYU was intercepted with 3:40 left, which sealed the game for the Aztecs.
SDSU wide receiver Jeff Webb caught a career high 13 passes for 129 yards.
Copyright 2005 by The Associated Press. All Rights Reserved.)
×
Most recent BYU Cougars stories