Estimated read time: 3-4 minutes
This archived news story is available only for your personal, non-commercial use. Information in the story may be outdated or superseded by additional information. Reading or replaying the story in its archived form does not constitute a republication of the story.
Samantha Hayes Reporting Salt Lake City employees may no longer use a cell phone while driving. Mayor Rocky Anderson signed the executive order today, but he says it's the message behind it he would like everyone to consider. He describes this law as "a significant step toward providing public safety."
If anyone gets hit by a driver talking on a cell phone, Mayor Rocky Anderson wants to be sure that driver is not an employee of the city.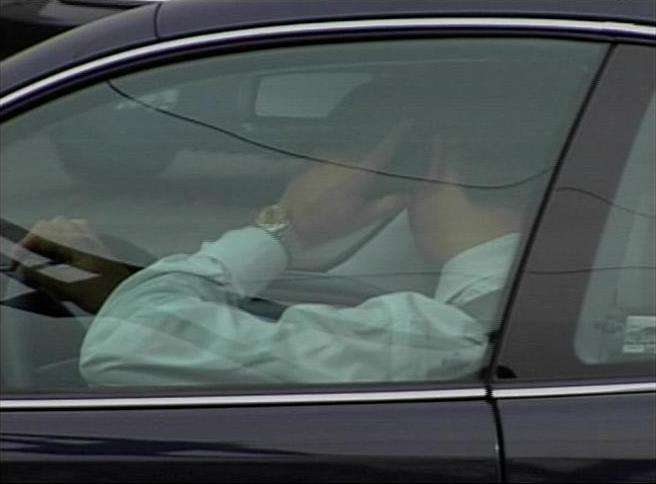 The mayor would like everyone to think about the families who have lost loved ones in car crashes caused by drivers on cell phones. He encourages drivers to pull over when the cell phone rings. He would like this order to apply to everyone; however state law prohibits cities from making those restrictions. Therefore Mayor Anderson is making this a rule for all city employees, except city council members. He hopes this will set an example. "It's about raising people's consciousness. Visualizing what can happen when you take your eyes off the road for two or three seconds," Anderson says.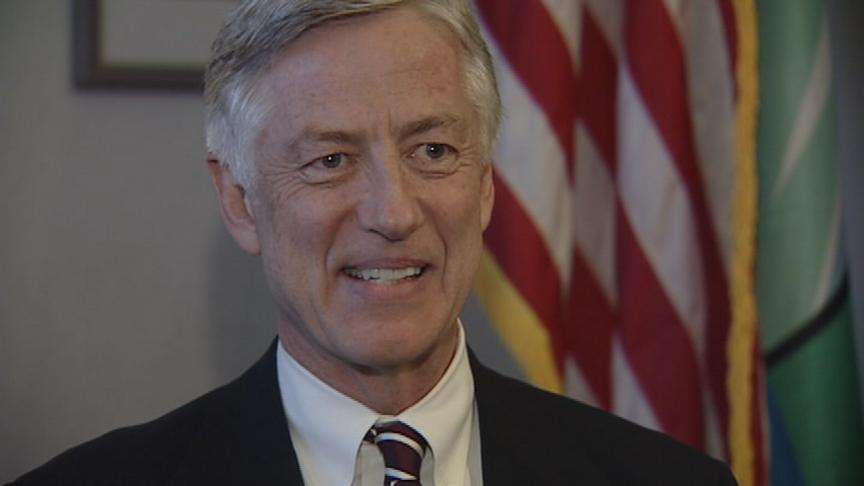 Mayor Rocky Anderson says he hopes other city officials will follow suit. "In addition to signing this executive order tomorrow," Anderson says, "I will present a challenge to the Chamber of Commerce, asking responsible business owners to voluntarily restrict cell phone use by employees while driving."
Cellular phones are prohibited while an employee is in a city-owned vehicle, or in his own car on city business, or using a cell phone provided by the city. There are some exceptions for the police and the fire departments.
Just a few weeks ago, 17-year-old East High School student Lauren Mulkey was killed by driver on a cell phone. The man ran a red light and slammed into her car. Lauren's mother, Linda, emphasized the most important part of this is raising awareness about cell phone use while driving.
Lauren's mother Linda Mulkey says, "The sad reality is talking on the cell phone kills. And if I can save one family the agony of what I've had to go through the last five weeks it would be great. "
Mayor Anderson talked about research done in our own backyard by two University of Utah researchers. In part, those studies showed talking on a cell phone while driving slowed reaction time by 30 percent and was equivalent or worse than a drunk driver with a blood alcohol level at .08.
House Bill 423, the Limitation on Local Highway Authorities, passed in 2006. And Mayor Anderson points out that, in general, communications companies are a major contributor to state campaigns.
"Members in the Utah house and senate passed a law precluding cites and towns in Utah to protect safety and well being of citizens from restricting cell phone use by drivers," Anderson says. We looked into it and found that just this past year 71 lawmakers received more than $91,000 dollars from communications companies. More than $27,000 from Qwest alone.
Linda Mulkey hopes at least for now, drivers will take personal responsibility. "I encourage all people..please don't talk on a cellphone when you drive. "
×
Related links
Most recent Utah stories