Estimated read time: 3-4 minutes
This archived news story is available only for your personal, non-commercial use. Information in the story may be outdated or superseded by additional information. Reading or replaying the story in its archived form does not constitute a republication of the story.
John Hollenhorst ReportingThis morning a man believed to be a human smuggler is in jail following a deadly accident on a rural highway in southeastern Utah.
Monday a van crammed with 14 illegal aliens went out of control, rolled and scattered dead bodies along the pavement. The driver is now in federal custody after a long foot chase through the desert.
This is a tragedy that is becoming, if not routine, disturbingly common here in the Four Corners area; illegal aliens, crammed in a vehicle without seat belts, with a drowsy driver smuggling them through the night. The result was eight people dead and almost that many injured, at hospitals in three states.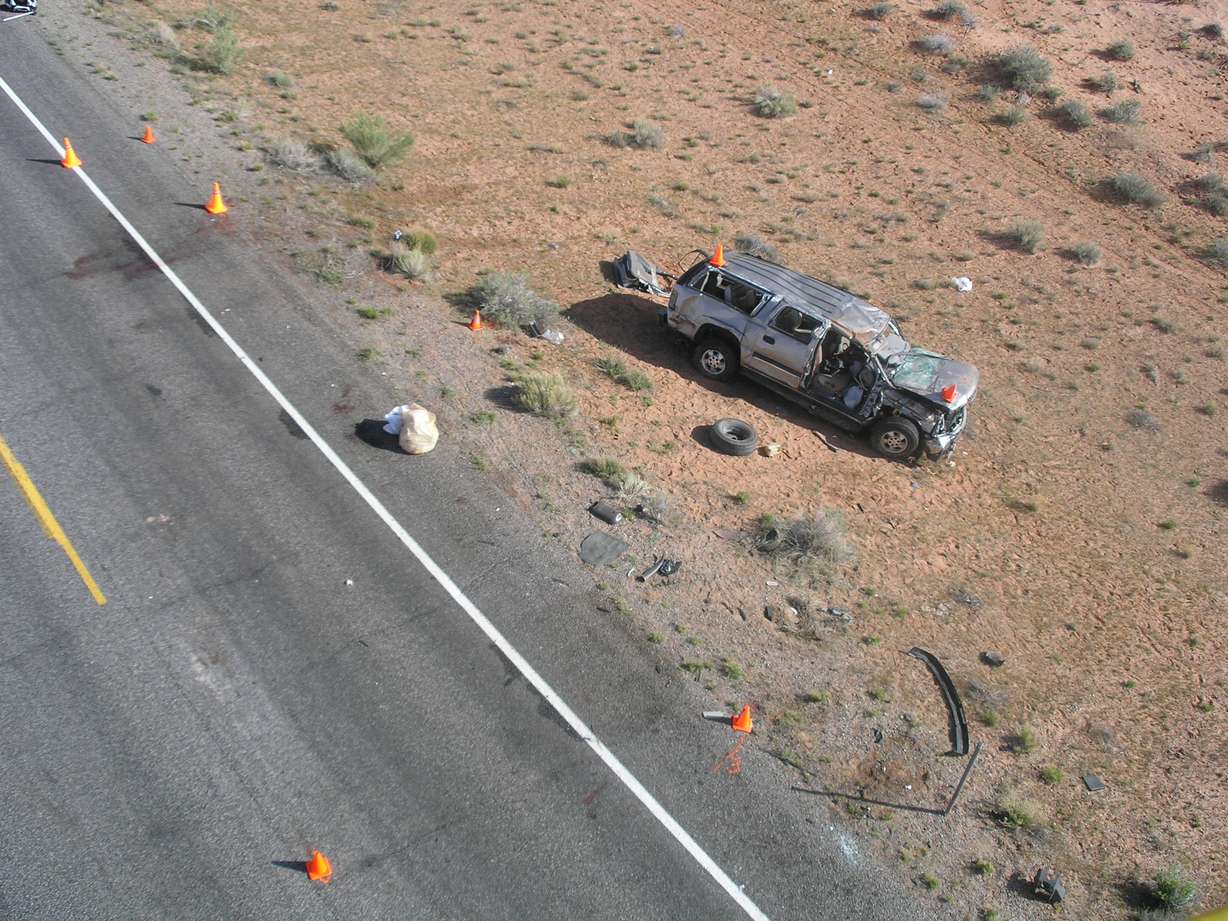 The crash happened in an isolated stretch of highway a few miles from Bluff. Cars that came upon the crash scene had to serve around dead bodies that were scattered along the highway. Moments before the crash, they were passengers in a Suburban. It was crammed with 14 illegal aliens, only the driver was wearing a seat belt.
Sgt. Rick Eldredge of the Utah Highway Patrol said, "He left the right side of the highway, over-corrected to the left, and as he came back onto the highway he began to roll, ejecting several passengers. The majority of the passengers were ejected, killing six of them at the scene."
"Driver may have drifted off. Someone said something about a horse in the road. We didn't see one. So, language problems with the Spanish, they didn't speak any English," said Chief Jim Hook from the Bluff Fire Department.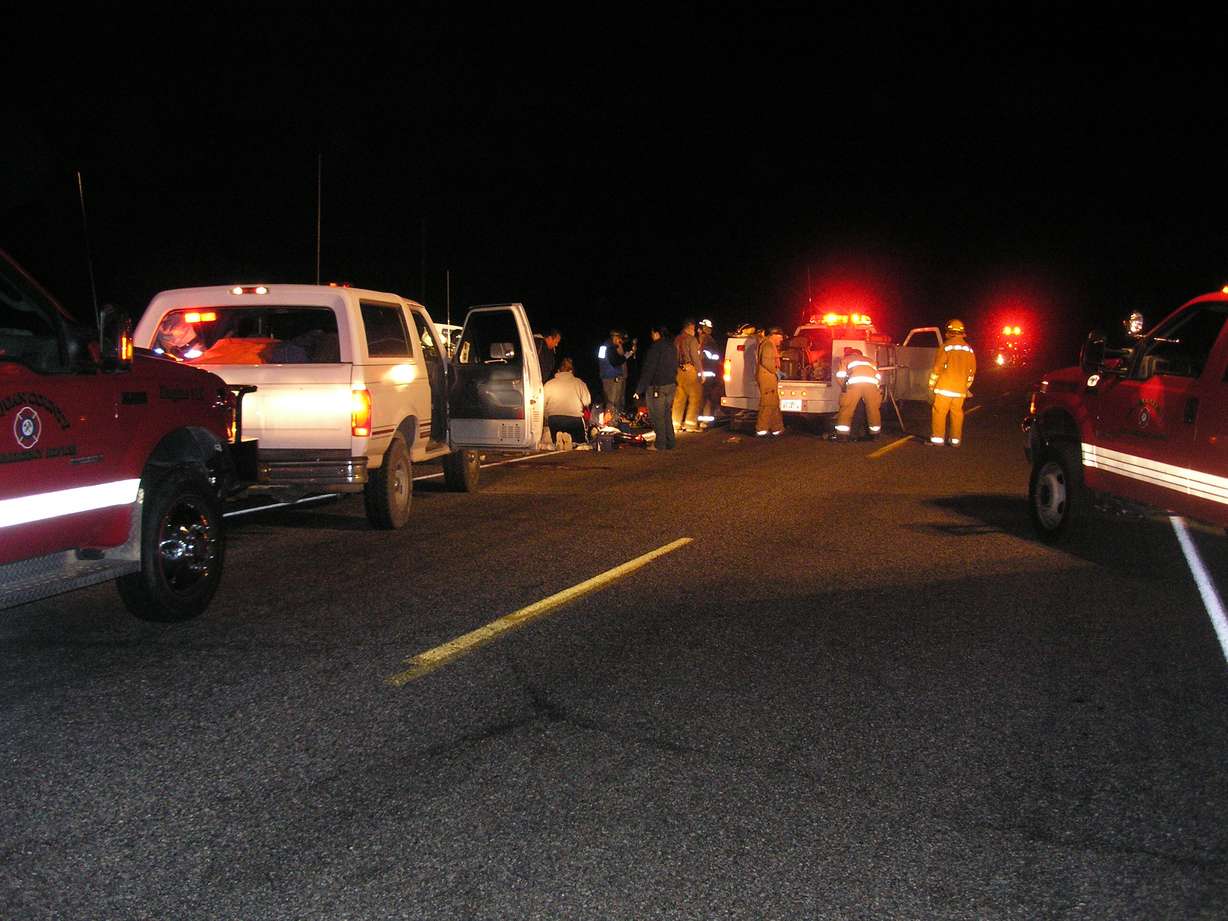 All of the passengers were undocumented aliens from Guatemala and Mexico. Six died at the scene, two more died at hospitals. The eight people killed have still not been identified.
Driver Rigorberto-Salas Lopez ran away from the scene, into the desert in the dark, with two officers tracking his footprints in the sand. "We initially had flashlights and the batteries gave out about the time the sun came up. We just followed him in the sand and on the rocks, just followed him and finally caught up to him," said Eldredge.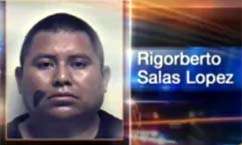 Sheriff Mike Lacy, from the San Juan County Sheriff's Office said Lopez had a broken arm and he was on the run because he was scared he was going to get into trouble. He actually ran for about ten miles across the desert.
And Lopez is in a lot of trouble. He'll likely be charged with "smuggling involving death." He is believed to be a smuggler who probably collected $1,000 or more from each passenger for a ride north to jobs.
Trooper Eldredge has responded to at least six other similar crashes that took multiple lives.
"Because they don't have seat belts," he said. "They're packed in like sardines in a van or truck, sometimes even a U-Haul. We've stopped U-Hauls with 20 to 25 people in the back. If they were ever to crash, there're no seat belts that are ever going to save a life."
The drivers typically put lives in even more danger because they're often drowsy, driving back roads at night to stay away from law enforcement.
Sheriff Lacy says of those roads, "We just haven't got the resources to work them like we should."
He's frustrated because federal officers get involved only if there's a crash or a major crime. The lawmen we talked to say the federal government has to take leadership because local agencies don't have the resources, and the body count is rising.
×
Most recent Utah stories