Estimated read time: 2-3 minutes
This archived news story is available only for your personal, non-commercial use. Information in the story may be outdated or superseded by additional information. Reading or replaying the story in its archived form does not constitute a republication of the story.
Sam Penrod ReportingA different kind of alert for Southern Utah -- the National Weather Service put southern Utah under a flood watch that could unleash a deluge on the Virgin River by Sunday.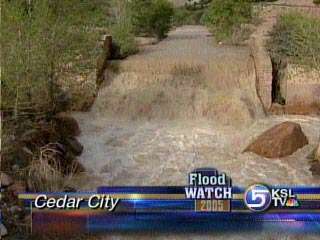 We're here along the Virgin River in St. George and you can see it is moving steady right now, and we are told it won't be going any lower than you see it right now for the next few weeks. And that's because now there is no turning back on the spring runoff in Southern Utah.
The Virgin River is running fast in Zion National park as the snowmelt from the mountains begins heading out of the Canyon. In the park the river is running at more than 17 hundred cubic feet per second. Park officials say nothing appears to be in danger right now, but that it could change in the coming days depending on the runoff.
All over Southern Utah government leaders have been gearing up for the runoff season, and so far, believe their efforts to clear out creeks and rivers and identify potential problem areas has paid off.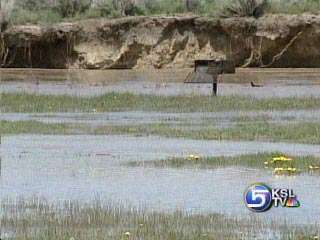 Alan Gardner, Washington County Commissioner: "As the temperatures have increased we've noticed an increase in the runoff as well, at this point we don't have anything near where we were in January with the floods but we are monitoring there very closely."
Along the Santa Clara River in Green Valley, where several homes were washed away in January, work crews continue to shore up the riverbank, by adding rocks to act as a barrier to any extremely high runoff.
Again the concern for flooding involves high water continuously over a few weeks. That's what has people here worried about the most.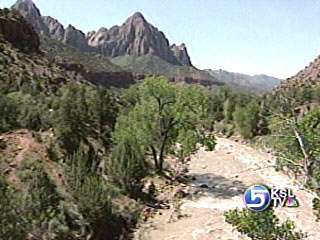 Another factor with the hot temperatures here is that even in the high elevations now it is staying above freezing even at night time, so the runoff is now beginning to be constant from the mountain.
×
Most recent News stories