Estimated read time: 2-3 minutes
This archived news story is available only for your personal, non-commercial use. Information in the story may be outdated or superseded by additional information. Reading or replaying the story in its archived form does not constitute a republication of the story.
Tonya Papanikolas ReportingResidents in Garland are still pumping water out of their homes after this week's rain and flooding.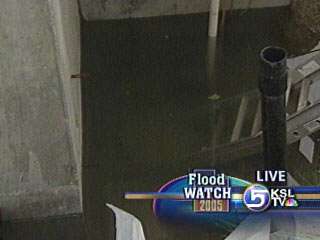 It is a mess, in fact it's going to take months to clean up for some residents. The Weatbrook family has four or five feet of water in trenches around their home. Pumps are going in and out of their home to try and keep things under control.
Linda Weatbrook: "It's hard, but people around here have been great."
Daniel Weatbrook: "We just enduring, trying to do it."
Yesterday they had a couple inches downstairs. The water is coming up through the ground, where they recently found out they have large gaps in their cement."
Daniel Weatbrook: "They just put plywood over it. Carpeted it, and sold it."
The water's creating health problems for Linda.
Linda Weatbrook: "There's been a lot of mold and I really haven't felt good since we moved here."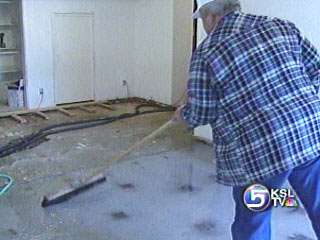 For 13 hours yesterday, Daniel Weatbrook tore out his floors, walls and sheetrock. They now lie in piles downstairs. And he has nine pumps working to clear out the water.
"So we're putting out about 15 to 20,000 gallons of water an hour."
A lot of the water is being redirected into the old food storage room. The family waits until that water reaches about 22 inches, then pumps it outside into an old irrigation ditch. That water is eventually dumped into a field owned by Tom Munns.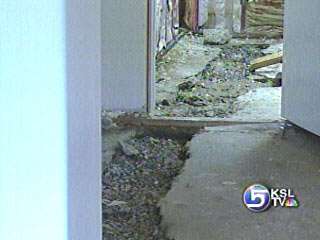 The owner of the field says six of his fields are now under water, but he doesn't seem to mind.
Tom Munns: "It's not worth enough to lose good neighbors, so that's what's important. If it helps a wife a family, that's what counts. We can replant the crops."
The family is very thankful for their neighbors. They worry now that the foundation under the house is going to start settling since the water underneath is causing the dirt foundation to wash away.
They estimate they have about $100,000 of clean up ahead of them.
×
Most recent News stories