Estimated read time: 2-3 minutes
This archived news story is available only for your personal, non-commercial use. Information in the story may be outdated or superseded by additional information. Reading or replaying the story in its archived form does not constitute a republication of the story.
Alex Cabrero reporting One major difference between this year, and the flooding of 1983: People. People living in areas that didn't have homes back in 1983.
One such place is Cedar Hills.
The mudslide hasn't moved in the past few days, that's good news. The bad news? Rain is in the forecast.
Wendy Wilson: "It doesn't look like anything happened to the foundation."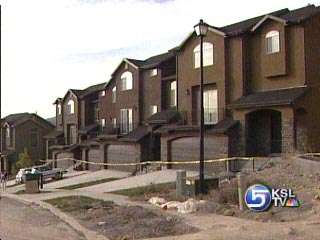 Wendy Wilson is praying this is all that happens. Her home was one of the four Cedar Hills townhomes in the path of last weeks mudslide. They've been evacuated, .. so for now, she and her husband are staying with her father.
Wendy Wilson: "We're good... Getting better every day."
But still, . she and others are wondering how could the city allow this subdivision to be built here?
Wendy Wilson: "We've had a lot of questions, and we've had a hard time figuring out who to talk to, who's responsible. We feel a little lost in the whole situation sometimes."
Cedar Hills mayor Mike McGee would love to answer her questions, but he wasn't mayor at the time the subdivision was approved.
Mike McGee,Mayor of Cedar Hills: "was this foreseeable? I don't know. I'm not an expert in this field. Was it preventable? Don't know... Same answer."
Francis Ashland, with the Utah Geological Survey, is an expert.
Francis Ashland,Utah Geological Survey: "Historical landslides, like this one, are currently moving."
That's right, historical. Ashland says this hill last moved in 1983, and a few times before that. Any geological hazard map would've shown this is a potential danger zone.
Francis Ashland,Utah Geological Survey: ""We did not do any peer reviews of any geo hazard reports for this subdivision."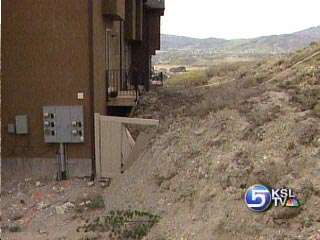 In other words, the city relied entirely on the developers report.
Mike McGee,Mayor of Cedar Hills: "They had a reputable geo-tech engineering firm do a survey, and they said it was stable."
But ask Wendy Wilson how stable it is now.
Wendy Wilson:: "We don't really have a house to live in... But we have a mortgage payment."
Highland Homes hasn't returned our message just yet.
We've also asked the Cedar Hills city recorder to provide us with copies of the geological hazard reports given to the city by the developer, to see if the landslide danger was mentioned. We were told we'd get those next week.
Again, keep in mind we've had record rain and snow this winter.
×
Most recent News stories